interview by Michael McCarthy
The following interview with Quiet Riot drummer, songwriter and bandleader Frankie Banali was conducted on October 22nd, 2019, the day after he made the following announcement via metal podcaster Mitch Lafon's Facebook page:
<<I just want to let all of my friends and fans know what's going on with me and why I have unfortunately missed some appearances this year. Since April 17th I have been battling stage four pancreatic cancer.
The original prognosis was very scary. I had quite a battle on my hands and it took a lot, but I am thankful to say that after several rounds of chemo and other treatments I am on the mend. The road ahead is not going to be easy but cancer has met its match and I plan to continue fighting. I wish I could have been with you all at every Quiet Riot performance as this is the first time in 38 years I have ever missed a gig.
Please know that if I had been able to fly on a plane and play a show nothing else would have stopped me. I am feeling much better and stronger now.
I intend to play the Quiet Riot concert at the Whiskey A Go Go on Saturday, October 26th and to continue touring in 2020 with Quiet Riot, so I hope to see you there. I appreciate all the fans that support Quiet Riot by coming to shows and I hope you will all continue that support as well as keeping me in your thoughts and prayers.
Peace and Love, Frankie Banali>>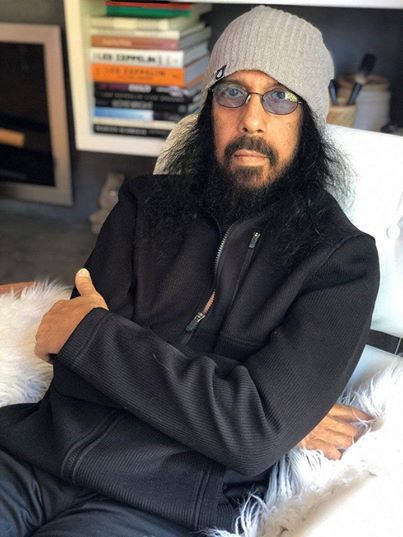 As you could imagine most of my questions felt arbitrary after reading that, but Frankie still wanted to do interviews on the 22nd and wished to focus on Quiet Riot and their new album, Hollywood Cowboys. In my opinion, it's one of the best albums of the band's career. Songs like "Don't Call it Love" and "Heartbreak City" are very much in the vein of band's previous album Road Rage, which also had James Durbin on vocals, and not far removed from the general, blues-tinged Quiet Riot material we've all come to know and love during recent years. Others, such as "In The Blood," "The Devil That You Know," and "Arrows And Angels," are ass-kickers more along the lines of the band's big hits like "Metal Health" and "Cum On Feel The Noize." Then there's the full-on blues track, "Roll On," which finds the band veering in a slightly different direction but with no less pleasant results. The album is 12 blistering tracks long and I would have to say that none of them are filler. Suffice to say, whether you're a longtime fan of the band or just a casual heavy metal-listener, you're sure to want to bang your head to this one. The album will be out on November 8th of this year via Frontiers Records and we can't recommend it enough.
MM: First of all, I did want to say that I read your announcement yesterday and that I was very sorry to hear that and that my prayers are definitely with you.
FB: I truly appreciate that. Yeah, it's been a difficult situation but if there's anybody that's up to the fight, it's me.
MM: Cool, glad to hear it. So, congrats on another fantastic album.
FB: Thank you so much. I'm glad you had the opportunity to hear it and that you like it.
MM: Yeah, I really do. I've listened to the stream so many times I think I have to ask your publicist for another link because it won't let me play it again right now. Apparently, I've hit the maximum number of streams.
FB: [Laughs] That's funny. I didn't even know that there was a link out there so that's news to me. I'm glad that there is.
MM: Did you guys write the new album in person or was it more so done via the internet, sending files back and forth or via Skype or what have you?
FB: Well, initially, it started because as soon as I finish a record I want to get started working on the next one. So, even before the previous album, Road Rage, had been released — but it was already recorded and delivered to the label — I started writing again with my writing partner Neil Citron for the music. So, we started writing that over a year ago and once we were happy with the 12 selections that we thought would make the record I sent the demos out to our vocalist at the time [James Durbin] and he came back and had written to five of the songs but seven of the songs for whatever reason he either wasn't able or wasn't interested in writing. So, I had to make a conscious decision to go to outside writers that I knew and liked and trusted and were friends. And it began with a great songwriter and a dear friend, Jacob Bunton, and he wrote the lyrics and melodies to "Don't Call it Love," "In The Blood," which is the new video that's gonna premiere this Friday, October 25th, and "Heartbreak City" and "Devil That You Know." And in my mind, those were four key, opening tracks for the record. And then there were a couple of heavier songs, such as "Change Or Die" and "Insanity" and the first person that came to mind was another close friend, Neil Turbin. So, he wrote the lyrics and melodies to those. And then [for] the sort of oddball, blues song "Roll On," we had August Young, who's another dear friend of mine, who I work with in the Mr. Jimmy band, with Jimmy Sakurai, and he was like the perfect fit for that song. So, they contributed lyrics and melodies to that as well as singing background vocals on it. And I then sent those demos that already had really great guitar work from Alex Grossi and stunning bass work from Chuck Wright over to our vocalist and basically all he had to do was copy what was there because what was there was already a finished product and, in my opinion, great.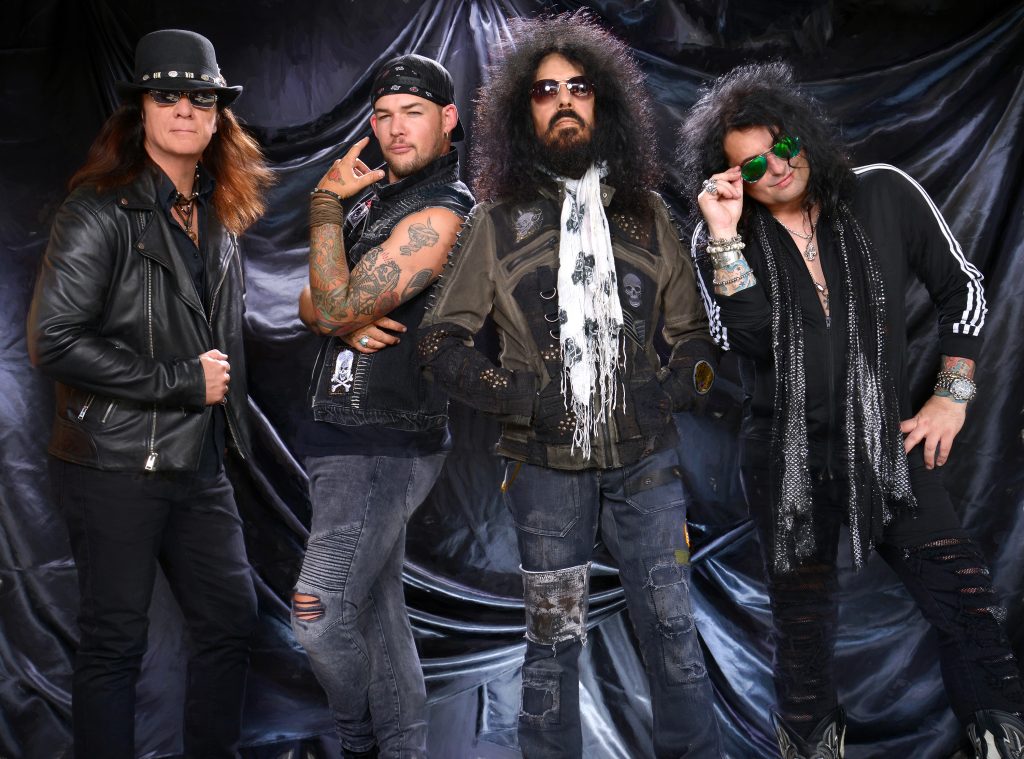 MM: What happened with James? Did he just lose interest or what?
FB: I suppose. I mean, he quit. He wasn't interested in continuing with Quiet Riot. So, I immediately accepted that and started to think of singers that I would reach out to. But before I would reach out to singers who had never been in Quiet Riot before, I wanted to check with Jizzy Pearl first. I enjoyed his time and contributions to the band for nearly three years previously. And I respect him. I like him. I think he's a great performer. I think he's a great rock singer in his own right. And I thought that he was a great fit for Quiet Riot in the past, so I wanted to see if he wanted to be a part of Quiet Riot in the present, and the future, and I was happy to learn that he was happy to come back on board. So, it was seamless. We made the transition from one vocalist to Jizzy in a 24 hour period.
MM: Sweet. Who is in the video for "In The Blood" then?
FB: Unfortunately, because of the situation, I'm having to promote an album that doesn't include the singer that sang on the record. But James hadn't quit yet at the time we were doing the video, obviously, along with Alex and Chuck, so he is in the video. I had no intention of replacing his vocals and I had no intention or reason to not include him in the video because he waited until the record was done and delivered to the label and the video footage had been finished before he decided to quit. Or at least make it known to us that he was quitting.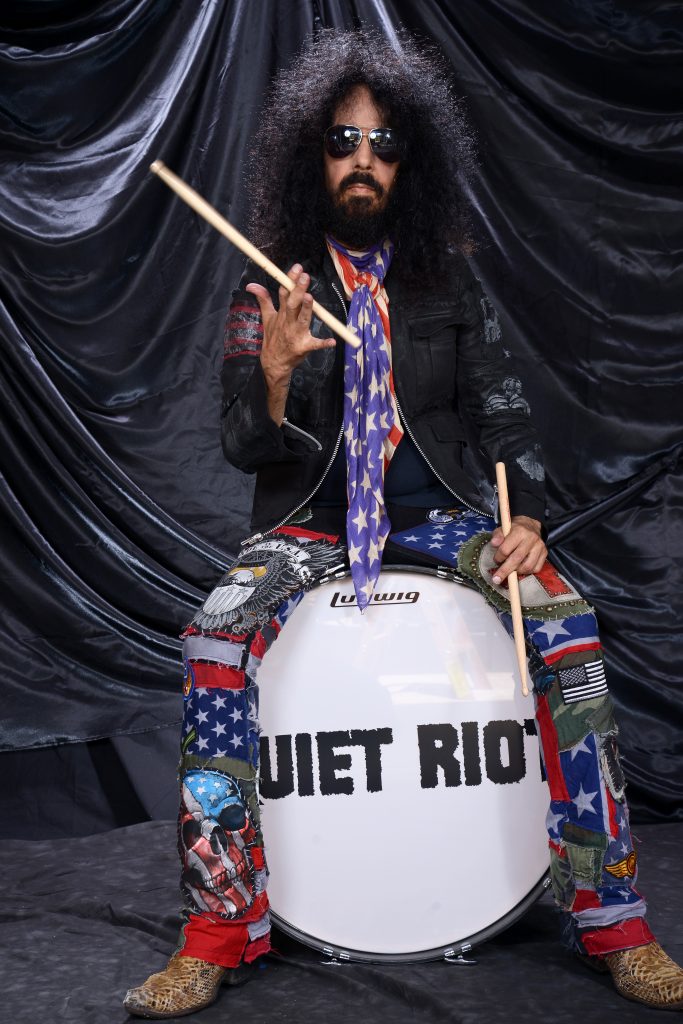 MM: You produced Hollywood Cowboys as well as Road Rage. How far back did you start producing?
FB: Kevin and I were always very much hands on in the production of records even though it wasn't reflected in the credits on records like Metal Health and Condition Critical and QRIII and so on and so forth. But it goes as far back as Terrified and Down to the Bone. I started receiving credit for it when we did the Rehab record in 2006, which was, sadly, Kevin's last Quiet Riot recorded performance. We were always involved whether we were credited or not. A lot of the Quiet Riot sound has to do with a combination of Kevin, myself, who the engineers were, and who the producers were, so it was a combination whether we were credited or not. So, it goes that deep.
MM: What can you tell us about the "In The Blood" video? Is it a straight-forward performance video or is there a storyline?
FB: No, there's definitely a storyline. I made a conscious decision before we went into production on the video that I didn't want to do a standard rock performance video in front of a stack of Marshalls and a giant drum set or anything like that. There's nothing wrong with that because I love the look of those things, but I didn't want to go there and I also didn't want to low budget it and do a video in front of a green screen and then add whatever graphics behind it. But the video is a product written, directed and produced by my wife, Regina Banali, and we are both huge fans of '60s and '70s spaghetti western films, especially Sergio Leone productions, and it's a reflection of and a tribute to that, which goes along with the Hollywood Cowboys title of the record. So, there is performance in the video, but there's also a distinct storyline that goes along with the lyrical content of the "In The Blood" song.
MM: That's cool. I was going to ask you if you were a fan of westerns, given the album title and cover art.
FB: Huge, huge. Even the catchphrase "the good, the band and the ugly" in itself is a tribute to that genre.
MM: Oh, before I forget, I wanted to ask who designs your clothes? Particularly, the jeans you're wearing in the new press photos? I love them. Especially the ones you're wearing in the solo shots.
FB: Oh, yeah, there was a store in Hollywood that created usually one of a kind rock and roll gear called Forgotten Saints. Sadly, they no longer exist but I think all the different pants that I wore and some of the jackets that I wore in the last photo session were a product of Cody [Varona] at Forgotten Saints.
MM: On the Japanese release of Road Rage there was an acoustic version of "Knock 'Em Down" as a bonus track. What's the Japanese bonus track on Hollywood Cowboys going to be? Another acoustic version?
FB: Yeah, it's the blues song, "Roll On."
MM: That's my favorite one on the album.
FB: Yeah, I wanted to have some diversity on this particular record and I think in the final analysis we were on point, having some of those big rock arena kind of songs, and also having some heavier material, and even a blues track on it. Because, why not?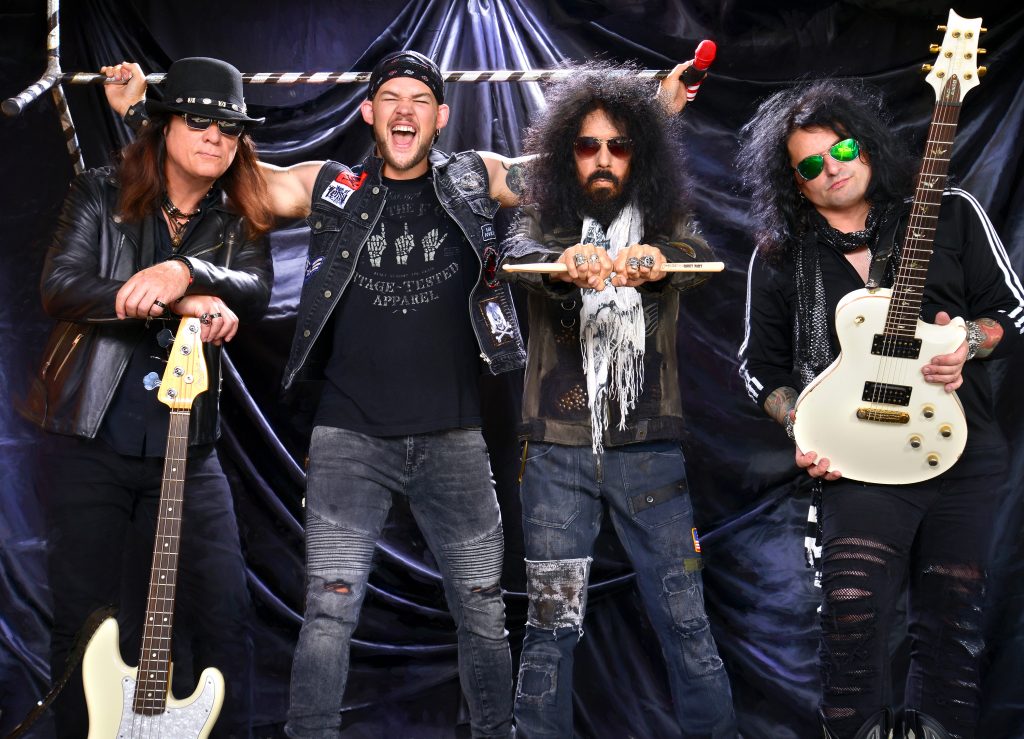 MM: That track also reminded me a little bit of Deep Purple.
FB: Yeah, you know, it has elements of Deep Purple. I think [the] Hammond B3. Neil Citron played electric and acoustic and dobro guitars on that, as well as Hammond B3, and the Wurlitzer Piano on the acoustic version as well. And seven-string electric guitars on "Change Or Die." So, it's a product of his talent and the diversity in musical instruments.
MM: The little instrumental opening to "Insanity" reminds me of Van Halen's "Eruption." Was Alex going for that with that part?
FB: Yeah, you know, we weren't intentionally trying to do that. We just wanted to have one of those old school, long intros and what's a long, old school intro without insane guitar?
MM: The other thing I love about "Insanity" is how prominent the bass guitar is. Did you mix it higher on that track or is it my imagination?
FB: The bass guitar is mixed higher on that track because it calls for it. Not every song is cookie-cutter where you want the exact same mix and leave the board set up a certain way. So, everything was mixed on what instrument needed to be prominent at any given point on any given song.
MM: Did you mix the album yourself?
FB: Myself and Neil Citron, of course, who's also the engineer on the record.
MM: It sounds like you should make Neil a member of the band.
FB: Well, in a way he is. He's a very integral part of Quiet Riot and he's actually the guitarist on the entire Rehab record, which is the last record we released in 2006 with the late Kevin Dubrow. And he's a very dear and close friend of mine. On a personal level, we're very close and very tight.
MM: I know you anticipate touring with the band in 2020. Are those dates already booked or is that forthcoming?
FB: Well, I'm actually playing this Saturday, October 26th, at the Whiskey with the band and there's a possibility that I will do the two remaining shows of the year. But definitely getting back in the saddle so to speak and going back out on the road with Quiet Riot in 2020. We already have a number of dates booked on the calendar for next year.
MM: Do you know if you'll be playing the Wolf Den at Mohegan Sun or doing a show in Massachusetts yet?
FB: We played [the Wolf Den] quite a while ago. We don't have that venue booked at this point in time but if they would like to get in touch with our agent we would love to come back. We love that venue, and we love the people there, and they've always been great to us, so I would be more than happy to go back.
MM: Do you have a Massachusetts date scheduled?
FB: At this point, no. Most of the dates that are coming in this early are mostly Summer area dates because there's more dates you can do in the summer because there's the outdoor venues and the sheds that you can do that don't exist when you get down to this last quarter of the year. And huge parts of the country are in Winter and now you have Thanksgiving coming up and the Christmas holiday coming up. So, things traditionally wind down for the last few months of the year.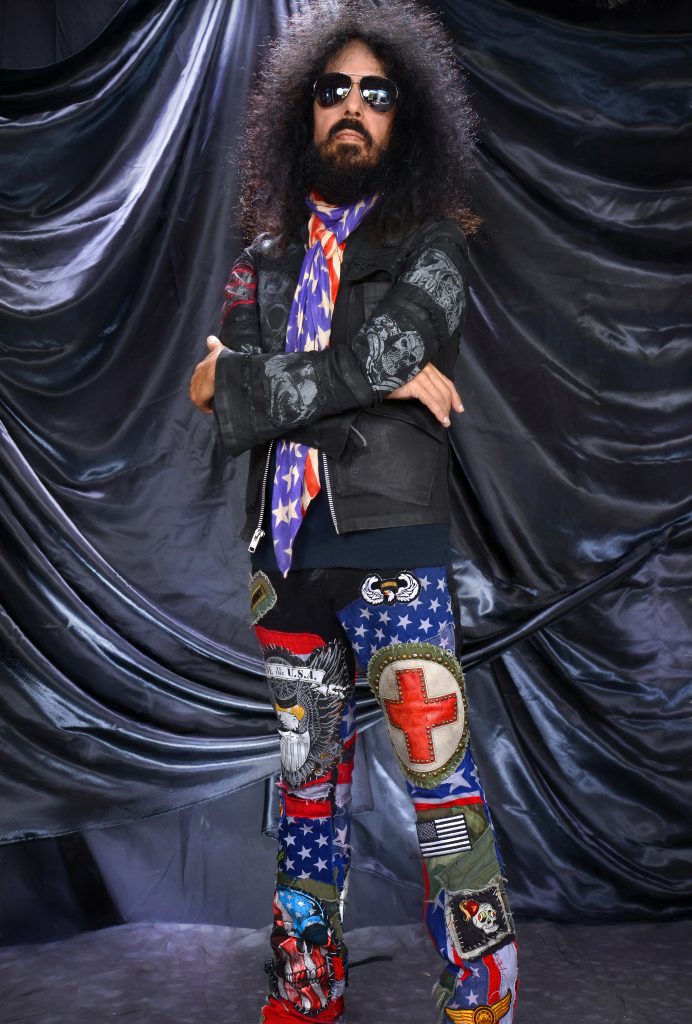 MM: Are you going to be doing any upcoming Festivals or cruises?
FB: I'll tell you what. You'll have to go to quietriot.band and check our schedule, which is constantly being updated, and you can definitely follow where we're going to be and where we're not going to be. [Note: at the time of publishing this interview, we're getting a site not found error but a quick search confirms that this is the correct domain for the band so we assume this is only temporary.]
MM: Should you not be able to tour, would the band continue without you?
FB: Well, I was diagnosed on April 17th and I played two shows after that diagnosis, the last one being the M3 Festival in May but, you know, I have a responsibility to the fans and to the band – they all have families and expenses to keep moving forward in lieu of me being out there on the road. For me, it was a very difficult decision to make because I've never missed a Quiet Riot show since 1982. So, that was a bitter pill to swallow. But it was important for me to meet the contractual commitments that we have. I don't know what the future is going to be because of this whole situation with me is a work in progress. But I have every intention to go out in 2020 and should that change, I want Quiet Riot to keep moving forward.
MM: Sure. Generally speaking, do you prefer playing live or making albums?
FB: I enjoy both of them. They're completely different animals. When you're in the studio, you're essentially under the microscope, but what I enjoy about it is the creative process and especially creating something that's new or different than we've done in the past while still maintaining the Quiet Riot sound. Live is a whole different animal because you're playing in front of the fans and you always want to do the best job possible. And I've always made a constant decision not to make the live versions of the songs cookie-cutter versions of the studio recordings. So, there's always going to be some surprises. I sometimes even surprise the band on stage by which way I maneuver and direct where the songs are going.
MM: Were any of the songs on Hollywood Cowboys-inspired by your illness at all?
FB: No, not at all. As a matter of fact, when I received the diagnosis on April 17th I was scheduled to start mixing the record with Neil Citron and two days after my diagnosis we started mixing the record. The whole situation with my health came as much of a surprise to me as it has become a surprise to everybody that found out about it yesterday.
MM: It must have been a shock. Had you felt sick for a longtime before that? Or did it just sneak up on you?
FB: Not at all. It just manifested itself and reared its ugly head at the point that I found out.
MM: Having seen the Quiet Riot documentary, when I watched Motley Crue's The Dirt movie I couldn't help but think that Quiet Riot would make a pretty great movie, too. Did you see The Dirt and what would your thoughts be on that?
FB: I saw it and I thought it was really entertaining and I'm glad that in a small way Quiet Riot was represented on the marquee where it shows Motley Crue and Quiet Riot, which was supposed to be at a club in Hollywood, the Starwood. Yeah, I was very entertained by it. I know those guys so I know some of the things that went on during their history, both the fun times and the difficult times. Quiet Riot 's Well Now You're Here There's No Way Back [was made] about five years ago and that was not just the history of Quiet Riot going back to the Randy Rhodes era back in the '70s but also included material that was through the history of Quiet Riot in the present and in real time at the time that video was produced.
MM: What would you think if Netflix asked you to make a movie like The Dirt? Not necessarily with that tone, but a movie based on Quiet Riot's story.
FB: Well, I mean, I'm not opposed to it. I'm all ears. And if there's a production company that would be interested in developing that or considering that then I would definitely take a look at it.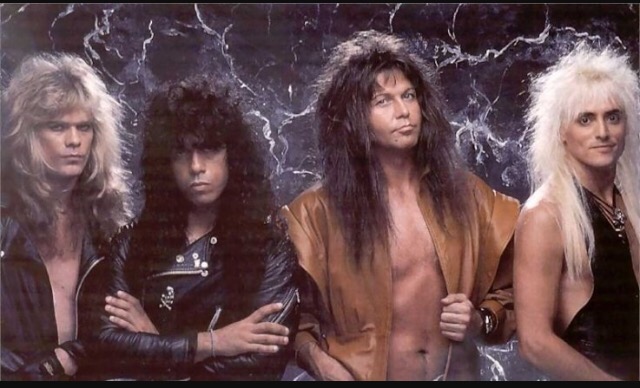 MM: When was the last time you talked to Blackie Lawless [W.A.S.P. vocalist]?
FB: I actually got an e-mail from him two days ago. So, we're still in touch. We've been friends for a really, really long time. Even before I was involved with Quiet Riot, and even before he was in W.A.S.P., he was in a band called Killer Kane with Arthur Kane from the New York Dolls. We have a deep friendship and a deep history.
MM: Is he retired from music or is he working on anything?
FB: I don't think Blackie is ever going to retire, but Blackie has always done everything he's done, like I have done, on his own terms and his own timeline. That would be a question for him. Is he retired and is he done with music? I seriously doubt that.
MM: If he had plans to do a new album and you could schedule it in if he wanted you to play drums on it, is that something you'd be interested in?
FB: Oh, yeah, absolutely. I'm on seven or eight W.A.S.P. albums over the decades and with the first being Headless Children, which is my favorite. I would always welcome any opportunity to work with Blackie. He's a fellow New Yorker and we're like-minded in many ways and very different in many ways and that makes for a great collaboration.
MM: Did you ever perform live with them or was it always in the studio?
FB: I did perform live with them. I did the entire 1989 Headless Children Tour. We did two tours of the U.S. and two tours of Europe for that record. So, I was on the road for about a year straight with Blackie and W.A.S.P.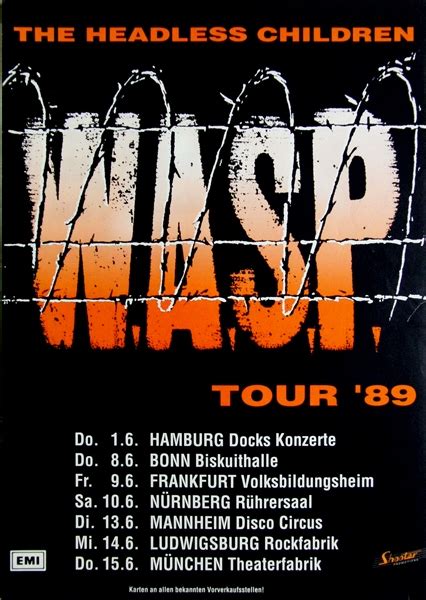 MM: Do you have a memory about that that you could share with us?
FB: Yeah, that was a great version of the band. It had Johnny Rod on bass, who's phenomenal, and it had Chris Holmes on guitar, who's a great guitarist and very underrated. And I think his antics are reviewed more than the quality of his great guitar playing. It was a solid, solid version of the band and it was a great experience live. We did not disappoint.
RANDOM QUESTIONS:
MM: Are you currently binge-watching anything?
FB: Uhhhhhhh… No. [Laughs] No, you know, I'm very focused on Quiet Riot continuing to move forward and especially continuing to move forward with my health situation. So, it doesn't leave me much time for anything else. I do watch some TV shows and we watch a lot of movies at home but really that's just on available time. My concentration and commitment and devotion are to have my health move forward and for Quiet Riot to continue to move forward.
MM: What do you do on your downtime like if you're having chemo and you're there for hours. What do you do to pass the time then?
FB: I watch a lot old music videos. Especially live stuff from all the British bands that I grew up with and were influenced by. So, I watch a lot of music. And I listen to a lot of music. There's always music playing in my house. Every single day. Because music has been the driving force of my entire life since I was 12 years old.
MM: What albums are you really into right now?
FB: I listen to a lot of the late '70s and '60s bands that influenced me. As well as The Beatles. Things like Led Zeppelin and The Rolling Stones and Cream and Blue Cheer and those kind of things. I also listen to a lot of jazz. Everything from '40s and '50s bee-bop into '70s fusion. So, I've got a pretty diverse interest and a pretty diverse pallet of what I listen to.
MM: Last time I interviewed you I actually asked you about things on your bucket list that you had yet to do. You said you wanted to visit India and spend more time in Japan. Are those things that you're making time to do now?
FB: Well, I'm definitely going to go back to Japan to play a Mr. Jimmy show on December 20th. At the Ex Theater in Roppongi in Tokyo with the Mr. Jimmy band. We're actually re-creating the Led Zeppelin 1979 first night at Knebworth show so it's going to be a three-hour set. So, I'm going to visit Japan again. Whether I have the opportunity to go to other places that are on my so-called bucket list really depends on my health and finances. Because fighting cancer is not an inexpensive proposition. So, we'll just have to see how I progress, and how my health is, and what limitations I may have. I may have to do some things that I want to do.
MM: Final question. What lesson or lessons that you've learned would you want to pass on to future generations?
FB: To never say never about anything. I have done that. I have made that mistake and done that several times only to find out that saying never is something that does not exist. So, always try to keep an open mind. And always be fair and always be positive about what you do. Believe in what you do and don't let other people steer you otherwise. And I don't want to finish off without mentioning the fact that I am so grateful for the outpouring of love and prayers and support that I've received via social media, and messages, and texts, and across the board. It not only means the world to me, it confirms that I should continue to fight and continue to move forward.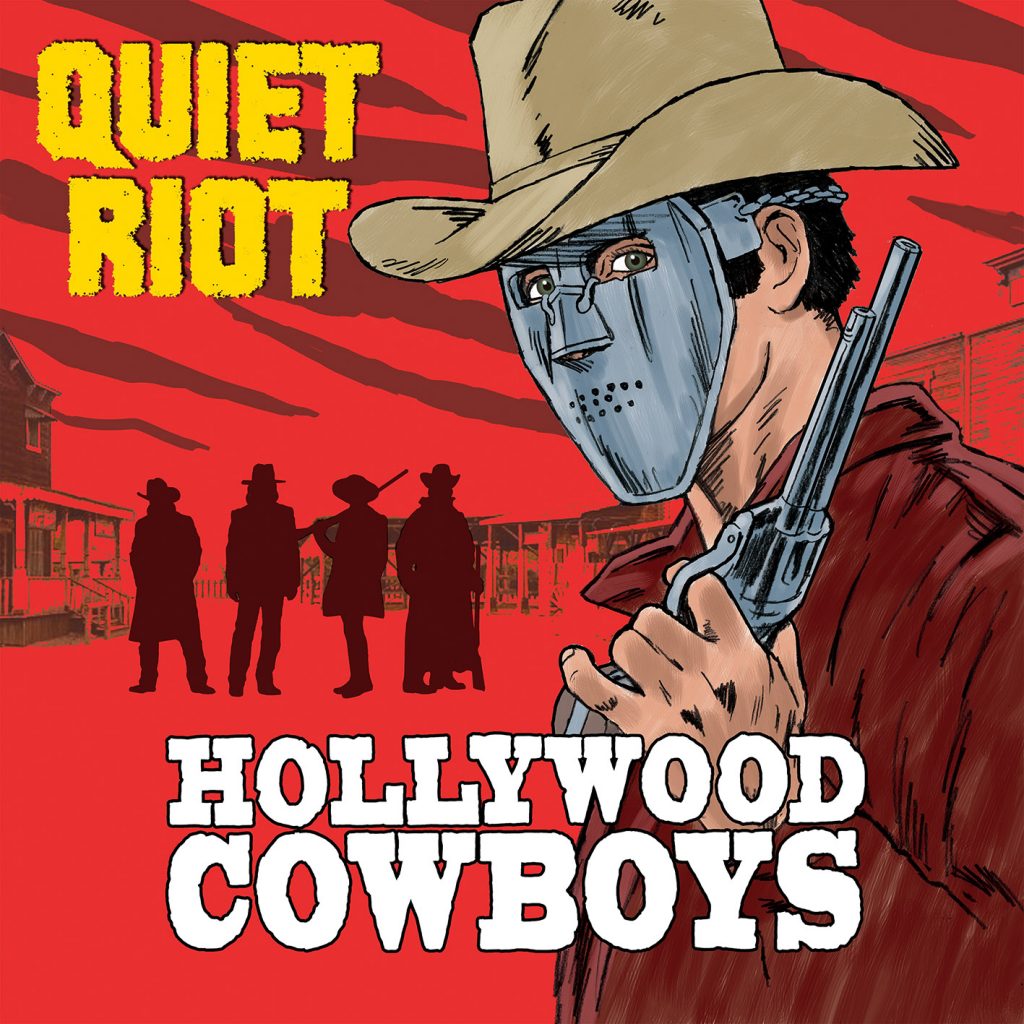 Thank you so much to Frankie for taking the time to speak with us and to Jon Freeman at Freeman Promotions for setting it up!