interview by Michael McCarthy
Danish singer-songwriter, multi-instrumentalist, producer and composer Nanna Øland Fabricius, better known by her stage name Oh Land, is about as brilliant a musician as they come. The funny thing is, she had no plans of making a career out of music. Although she was born the child of composer Bendt Fabricius and opera singer Bodil Øland, she fully intended to be a professional ballerina. It was only after a back injury forced her to retire from ballet that she decided to make music, self-producing her 2008 debut album, Fauna, a strange and beautiful, electronica masterpiece. Her self-titled follow up was more ambitious and found her widening her scope as she worked with different producers, going for a slightly more mainstream pop sound. To that end, she had a pair of popular singles, "Son of a Gun" and "White Nights," both of which did especially well in European countries, although she hardly went unnoticed here in the States. On the contrary, the album received critical acclaim and amassed her a strong following. The albums Wishbone (2013) and Earth Sick (2014) followed, receiving positive reviews from Spin to The New York Times and continuing to build her fanbase. Her new album, Family Tree, will be out via Tusk or Tooth Records on May 3rd and is arguably her best work yet. It finds her straying away from pop somewhat in favor of a singer-songwriter sound, her voice and the piano carrying the songs, with great results. Songs like "Make My Trouble Beautiful" and "Speak to Me with Love" showcase her gift for writing pensive lyrics that speak to your mind as much as your heart. In the following interview, conducted via E-mail, we discuss the record and all things Oh Land.
Why did you decide to move back to Denmark after living in New York City for 10 years?
Because I had a baby and wanted to be closer to my family. Also the Danish welfare system works really well in terms of education and health care !
Are you happy that you moved back to Denmark or do you miss New York a lot?
I do miss New York but it doesn't go anywhere. I love the times I've been back . It wasn't an easy move for me, but I like the feeling of being rooted in the same soil of the rest of my family.
I saw that you're playing at (Le) Poisson Rouge in New York City on April 25th, but that's the only U.S. date on your website at the moment. Will you be returning to the States to do a proper tour after your European tour? You must come to Boston. 🙂
I will announce some more shows very soon (-: Hopefully I will come to Boston!
Reading about all of your accomplishments in your bio has me wondering if you were a child prodigy when you were growing up? Were you gifted as a child like that?
I think I was just very determined and confident. And I loved to entertain. I wasn't very self-aware whether I was good or not, I just loved everything related to theatre, dance and music.
One of your parents was an organist and classical composer and the other an opera singer. Did that make you want to make music when you were growing up or did it have the opposite effect and initially turn you off to the idea of doing so?
I definitely didn't have any plan on becoming a musician. It was not a romantic job to me at all. I saw all the hard work my parents put into it. The discipline and determination it takes. I became a musician by accident. Literally, because I had a back accident in ballet.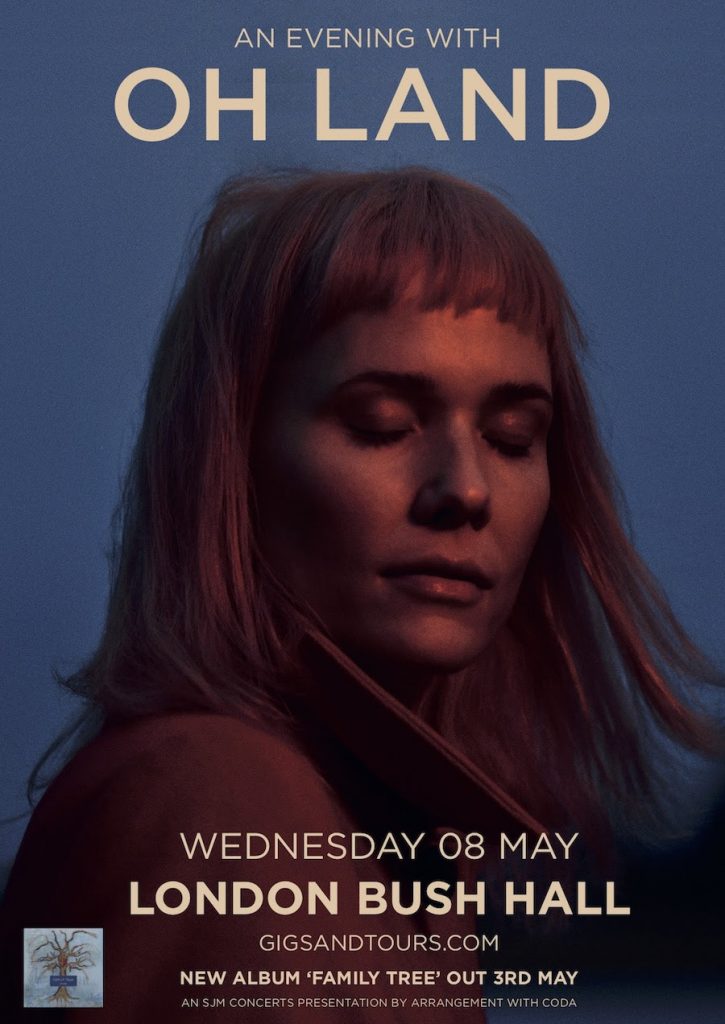 Did you take music lessons when you were a kid? If so, what instrument did you study? Or did you take vocal lessons?
I played the recorder and the piano and I also sang in my dad's church choir on Sundays! I wasn't actually trained I just played …..
If you took lessons, did you enjoy them or was it more of a situation where your parents insisted that you take them?
My parents definitely wanted to stimulate me because they could see that music was an easy language for me. I didn't want traditional lessons. But I would pick out music that my dad would play on the piano and then watch him play it over and over again until I learned it. He is a very patient man.
What instruments are you able to play at this point in your career?
I love playing drums. piano, flute, choir. A little guitar and bass. But I consider myself much more of a composer than an instrumentalist.
You self-produced your first album, Fauna, which featured a lot of electronic sounds. Who were your influences at the time?
I didn't have a lot of influences which is why it probably sounds a bit weird ha,ha…. but you can hear my love for sample-based trip-hop. And sample-based electronica. I remember listening to Autechre at the time.
What program or programs did you use to produce it?
Garageband. and Logic. Now I use Logic, Live and am learning a bit of ProTools….
Did you teach yourself to produce or did you have a mentor?
I started out myself and then I had a teacher at an evening course but he only taught me Reason and Cubase. But I could imply the same techniques to the other sequencers.
Someone duets with you on "Frostbite" on Fauna. Who is it?
It's myself, pitched down an octave.
You worked with producers Dan Carey, Dave McCracken and Lester Mendez on your self-titled second album. Why did you choose to do that when you'd done such an amazing job producing Fauna yourself?
Ha, ha. Because I think….music is also a way of communicating and when you meet interesting musicians and producers who mirror your thoughts you wanna invite them in. I love working with all of them. Also I don't ever want my ego to get in the way of the music!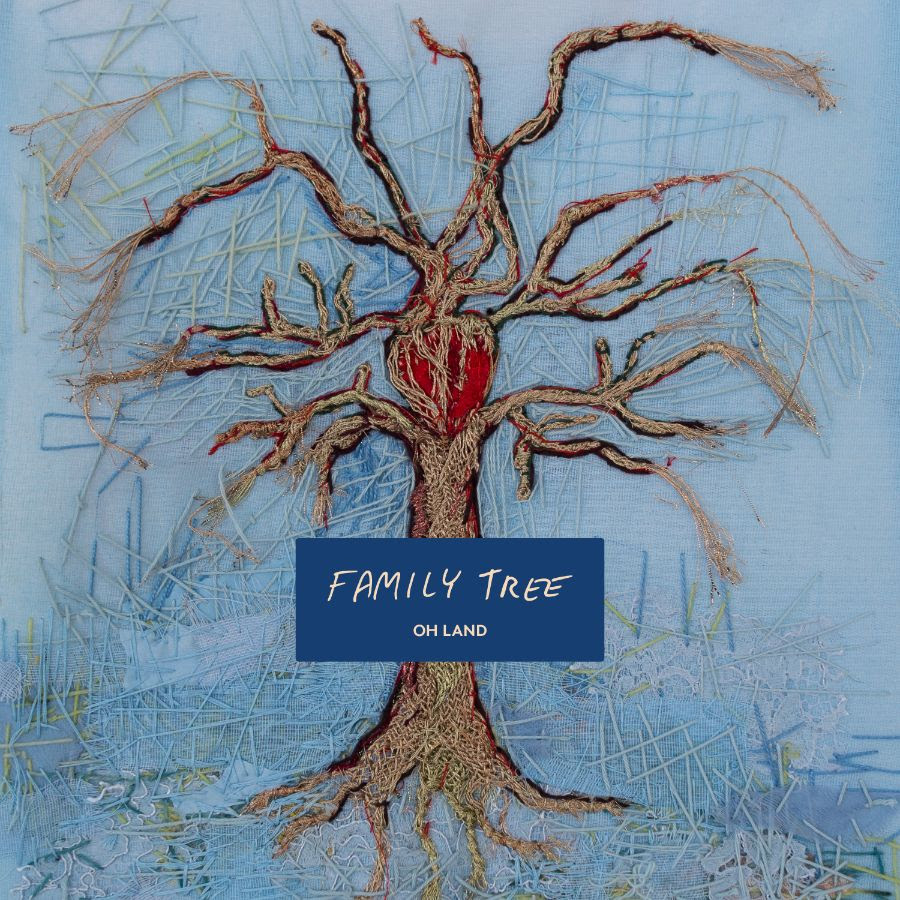 What did they offer you that you couldn't have done on your own?
I only know that I couldn't have done that particular album without any of them (-:
Your new album, Family Tree, was produced by Thomas Bartlett. How did you connect with him?
My manager Vickie mentioned his name when she heard my demos. I didn't think he would want to work with me. I thought very highly of him. But he was really into my songs! Apparently he has mediocre taste. Ha,ha, hah.
Was there something he'd produced in the past that made you want to work with him?
Antony and the Johnsons in particular and Sufjan Stevens. It was very clear to me that he would be perfect!
Did Thomas, or anyone else, co-write any of the songs on Family Tree with you or did you write them all alone?
I wrote all of them by myself except for a couple of them, which I cowrote the music with pianist Adi Zukanovic who also did the orchestral arrangements.
From when to when was Family Tree made? Where was it recorded?
It was recorded in New York city, in Thomas' studio last summer and finished this winter. And the orchestra was recorded in Budapest.
For the most part, Family Tree is very organic, consisting largely of your voice and the piano. What prompted you to make a stripped back album this time around? (I love how prominent the vocals are in the mix because I'm loving the lyrics.)
Thank you (-: I thought the melodies and lyrics needed all the attention so I wanted to have space in the productions.
Are the strings and horns we hear on the album live or were they programmed? (They sound live tome.)
The symphonic elements are all played live by The Budapest Art Orchestra. But there a a few Mellotron samples as well sometimes. It has a very special sound with Mellotron….
When you write songs, do you tend to start with the music, or do you ever start with lyrics, or how does the magic happen?
It's always different from album to album but on this particular album it all came together on the piano.
Many of the songs on Family Tree – if not all of them – tell stories and have a very literary quality about them accordingly. Have you ever considered writing a novel or short stories?
Yes, I've thought about it many times. But I haven't yet found the time to focus in the way a book would require. I have a lot of story ideas including a script for a music project I want to do someday.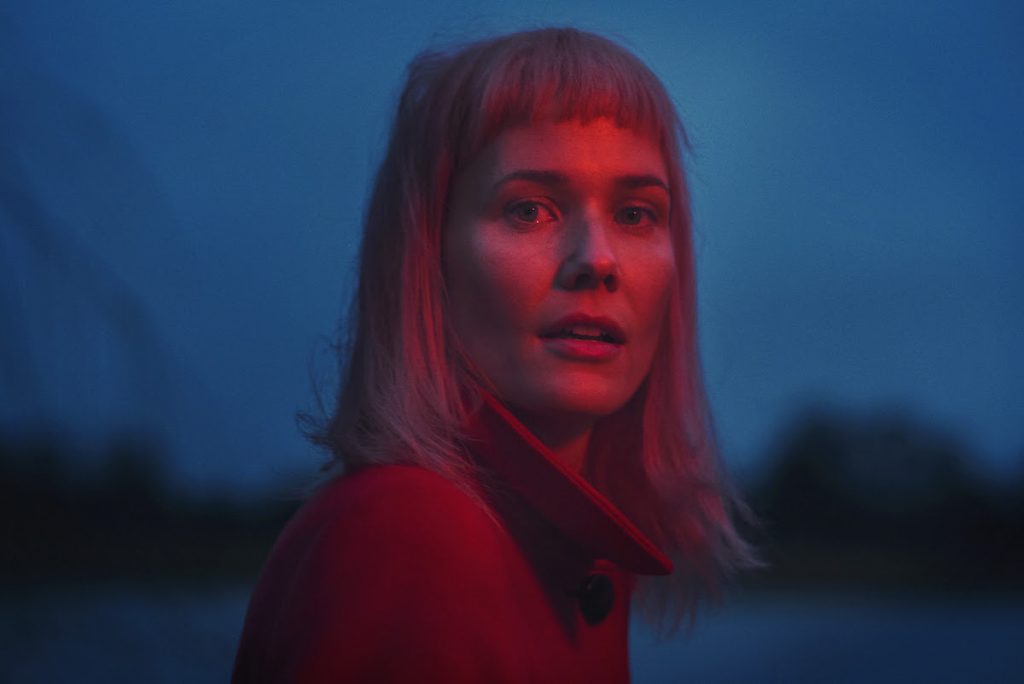 Do you ever write poetry or journal? Do any of your songs ever start out as poems?
NO. The music always comes first, and I write to sing. Sometimes I don't even write the words they just appear when I start to sing.
I'm in love with "Brief Moment" and how it tells a story. Is it autobiographical? Would you say that Family Tree is a very autobiographical album in general?
My son kept humming the verse melody and later that day I wrote the lyrics for it while running around my neighborhood lakes. It's hinting at love, but you never know, do you? That's what's so special about falling. The denial.
I know you've written quite a bit of classical music and performed it at many prestigious places as well. Did your father teach you to compose?
No, but he taught be how to understand music. Like if I would sing, or do something on the piano, it would start with me doing something intuitively but then he would explain to me what I had just done, like with tempo or harmonizing. I didn't know what I was doing but he made me feel very clever when I was just playing around.
Follow Oh Land:
Official Site (includes tour dates)
Special thanks to Oh Land for taking the time to do this interview and to Amanda Freeman and Sam Hinde for connecting us!
Remember, Oh Land's new album, Family Tree, is out on May 3, 2019!