interview by Michael McCarthy
The following interview with Forever Starts Today's lead vocalist Christina Murphy and guitarist Troy Hirschhorn was conducted on August 25th, 2017, a noteworthy date because it happens to be the same day that their colorful, debut album Always Hope was released. If you're a fan of vibrant, female-fronted power pop/punk then you're in for a real treat here. In fact, if you love Paramore, then you've just found your favorite new band. I am not kidding. Always Hope actually sounds more like a classic Paramore album than the latest album by Paramore themselves. That said, Forever Starts Today does not sound like a copycat band. They just wear their influences on their sleeves. Their gorgeous vocals meet clever hooks powered by peppy beats and addictive guitar riffs for some of the catchiest songs I've heard all year. I'd tell you which song to check out first if one was more infectious than the others, but the fact of the matter is that the whole album is brilliant. No kidding. While the lyrics cover a variety of topics, every song sparkles and shines with refreshing positivity. Listen on Spotify below as you read this interview and your day will instantly brighten.
Although the interview was officially with Christina and Troy, the band's other three members – Nathan Dunn (Guitar & Vocals), Kyle Salaga (Bass) and Nicholas Turner (Drums) – were also in the van the band was calling me from and they answered some of the questions as well. But their answers had to be passed onto me by Christina and Troy since I could barely hear their voices in the back of the van.
MM: I understand you have a show tonight in Texas?
CM: Yup. We sure do. It's in San Angelo, Texas.
MM: How far is that from your home city of Austin?
TH: It's about three and a half hours North West of Austin.
MM: I saw in your press release that you have dates going for another week. What's the plan to tour beyond that?
TH: Right now, we've got a couple things in the works that are still very much in its infancy. The goal is to get out to the East Coast by the end of the year.
MM: Cool, yeah, you'll have to come to Boston. Are you looking to headline or are you looking to getting on a bigger tour as a supporting act?
TH: It's a good question. Actually, we've got a couple options we're looking at right now. One would involve jumping on with a bigger act. The other would be going out and trading off headline shows with another band. We have our manager working on that right now, seeing what works best for everybody and what we're able to do reasonably.
MM: Eventually, when you're big enough to go overseas, what are some of the foreign countries you're most looking forward to playing?
CM: Well, I haven't even been overseas just as a vacation yet, but I've always wanted to. I would love to, probably, like, go play within Spain. No particular reason. [Laughs]
MM: Sure.
TH: I've always been a big proponent of The UK, Europe in general, but also Australia and New Zealand. Those are two places that are on my bucket list to go see. So, if I could go out there and play my guitar with my bandmates that would be fantastic.
CM: Yeah, Australia. Yes, yes. Both of them. I change my answer.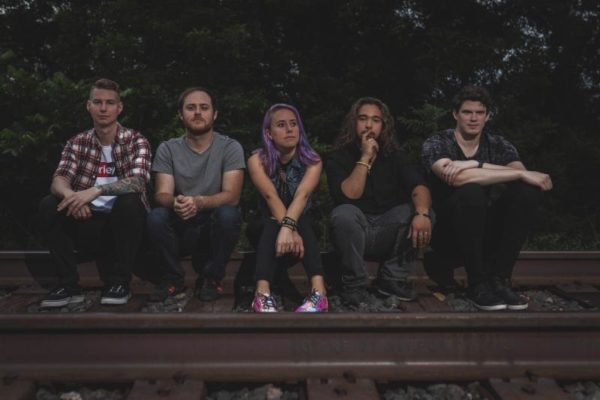 MM: Where was everybody in the band born?
CM: Well, I was born in Austin, Texas where we're located out of. I've been here all my life.
TH: I was born in Galveston, Texas, which is on the coast. Down by the Gulf of Mexico. Moved to North Texas when I was young, but I moved back down to Austin for school and I finished up school and I joined Forever Starts Today. We've got everybody in the van here right now.
CM: Yeah. Our other guitarist, Nathan, he was born in California but raised in Taylor, which is just a small town outside Austin.
TH: Nick, our drummer, was born in Forth Worth, Texas, which is up near our hometown. Nick and I, our drummer, went to high school together. Where were you born, Kyle? Jersey. Where in Jersey? Just Jersey? [Everyone laughs]
CM: Our bassist is from New Jersey. He moved down here when he joined our band in Austin.
MM: How did you find him, if he was in Jersey?
TH: One of his best friends is a mutual friend of ours who plays in another band down here in Austin. And our mutual friend happened to be filling in on bass at the time and Kyle came down to visit him in October 2015 and showed him the recording of our first EP, Limitless, before it was released and he was like, hey, these guys are looking for a bass player. Do you want to move down here and play bass for them? And the rest is history, if you will.
MM: So, who came up with the name of your band?
CM: On old member, who's not actually with us anymore, came up with the idea of it. And we all instantly liked it. We liked the message that was behind it. Because it was very positive. You make your own path kind of expression. So, we stuck with it.
MM: Christina, you were previously a solo artist, right?
CM: Yes.
MM: What made you decide to start a band instead of continuing solo?
CM: It was a number of things. It was about time for me to come out with another album and I was going to school and I was working and sort of doing everything it takes to be a solo act. I was handling everything. In a band, it's more divided up. It was really hard because I put everything I had into that solo album and into my name. I mean, it wasn't fully starting over because I still had the same band, but it was a hard decision. But definitely the right one.
MM: Is anyone who was in your solo band presently in Forever Starts Today?
CM: Yes, Nathan our other guitarist is the only member that came from the solo stuff.
MM: Troy, what were you doing before Forever Starts Today?
TH: Before this band I was in school. I went to the University of Texas at Austin. And I was just kind of writing some music on my own. I didn't really have the time to commit to a band early on in school because I was focused on getting my degree, which I did complete. So, it's nice. I'm not doing anything with it right now. [Laughs]
MM: What was your major?
TH: I got my degree in astrophysics.
MM: You're an astrophysicist?
TH: Yeah.
MM: Cool.
TH: I got a minor in math, for what that's worth. But, yeah, I was really getting a buzz to play shows and be in a band again and an opportunity came up for me to join Forever Starts Today. When I met everybody in the band at the time I felt like we had the opportunity to do something special.
MM: So, your album came out today. How's it doing?
TH: So, far the public perception of the album has been really good. Overwhelmingly positive. Truthfully, we've been so focused on getting ready for the tour that we haven't really paid much attention to social media. But we've been on the road for about an hour now and we've been able to check up on it. There's a really supportive music scene down here in Austin and they've all had wonderful things to say about it. It's really encouraging and makes us feel really good about it. We also have some other people outside of our music scene who've heard it also, obviously. Our label is very excited about it. Everyone at Third String Records is really excited about it. We've also put it in the hands of a few other people. I don't feel like name-dropping, if you will, but so far it's been overwhelmingly positive and we couldn't be happier.
MM: Are you releasing it on vinyl?
TH: That would be awesome.
CM: We've been asked to, but we don't have anything set up for that yet.
TH: If the demand is there, I wouldn't be opposed to it. That'd be really cool. That would be something for us to discuss with our label. Yeah, if the demand is there I'd love to.
MM: It seems like vinyl sells more than CDs, at least in this region now. What was the first album you each bought with your own money?
CM: Oh, that is such a good question. I have mine. I was actually on a family trip in New York at Times Square in my hotel. I think I was 12 years old. And my parents left and said don't go anywhere. And the little rebel that I am, I got whatever money that I had and I walked across the street to the record store and I bought the first and only Box Car Racer album and I snuck back to the hotel and listened to it for the rest of the trip.
TH: For me, it was right after I started playing guitar. I went and picked up simultaneously – from a used CD store down the road from my house – a copy of Led Zeppelin's How the West Was Won, the live Led Zeppelin record, as well as Sixteen Stone by Bush. I bought both of those at the same time. For our bass player Kyle it was Enema of the State by Blink-182. For Nick, our drummer, it was Suicide Season by Bring Me The Horizon.
CM: And our other guitarist, Nathan, is saying it was a Nickleback album.
MM: Uh-oh.
CM: [Laughs]
TH: Go ahead and put him down for The Beauty and The Beast soundtrack. [Everyone on the van laughs]
MM: I'll say he bought them both at the same time.
CM: There you go.
MM: What are your thoughts about streaming?
TH: I've got a lot of thoughts. Too much for this interview, I think. I could talk to you for an hour just about that.
CM: This album was our first time to really deal with pre-orders and it was my first time ever realizing how great Spotify is for the listeners, but nobody wants to pre-order – well, not nobody – but when you're paying 10 dollars to Spotify and you can listen to any album, what's the incentive to pay more for something? And that was interesting, but we did do better than I expected on pre-orders, so there's that.
TH: If I want to put my position succinctly, I think it's a fantastic way to reach a wide audience very quickly and very easily. But it's not a great way to fund future band endeavors.
MM: Yeah, they don't pay much.
CM: Nope. [Laughs]
TH: Yeah, it does have other financial effects. But that's more our problem to deal with more than anything. But, yeah, it's a really great way to get the music out to new people. Especially, you know, we had the privilege of "Optimist" being put on the AP Discover playlist through Spotify. And that worked wonders for us. That brought in so much for us. Without streaming, that wouldn't have been possible. It's definitely a double-edged sword. But it's something where we're kind of in a position where we have to embrace.
MM: How long have you been playing guitar?
TH: I've been playing guitar for 12 years now.
MM: Did you ever take lessons?
TH: Very briefly. I had a fantastic guitar teacher in North Texas by the name of Eric Keyes. I was with him for about a year and a half for about two or three years of me playing guitar I started taking lessons from him. I still talk to him very regularly and we're still very close.
MM: Are you the lead guitarist in the band or do you both split that equally – how's that work?
TH: Nathan and I split that up pretty equally. And it's more so a kind of circumstance of what everybody else has to be doing on stage. If he's gotta be doing particular harmonies when there's a particularly tricky lead in a certain part then I'll play leads in that regards. Nathan has almost all the solos on all of our stuff. On the record we each have two solos. So, it's really circumstantial who plays lead and who plays rhythm.
MM: Now, Christina, how old were you when you started singing?
CM: Live or just in general?
MM: When you started singing like you wanted to be a singer.
CM: Not until I was probably about 17 or 18. I feel like I got a later start than most people. I actually grew up with an intense amount of stage fright and pushed through that because I wanted to be a singer. So, it took me a little while to get on stage but I made it. So, that's all that matters.
MM: Did you do karaoke for practice?
CM: Oh, yeah. I was all about karaoke. That's all I could do. I didn't have a band, you know?
MM: Were there certain songs that you tended to do regularly?
CM: Yeah. Back then I was really into Michelle Branch and pop rock with the girl singers like Avril Lavigne and Kelly Clarkson. Those were always the options for karaoke. And I bring my guitar and do open mic nights. I could play acoustic so I took advantage of that, too.
MM: It's funny you said Avril and Kelly Clarkson because when I lived in California for a few years I went to karaoke every week and three of the songs I did frequently were "Since U Been Gone" and "Behind These Hazel Eyes" by Kelly Clarkson and Avril's "My Happy Ending."
CM: You sang those?
MM: Yeah.
CM: That is so impressive. I struggled to hit those notes.
MM: My voice is out of shape now but I am planning to get back into karaoke soon.
CM: Oh, that's awesome. You should send us a link or something of you doing karaoke. I want to check that out. Definitely.
MM: Did you take any vocal lessons at all?
CM: I actually did not. I just started taking them like a couple of weeks ago, actually. But everything else has been self-taught. A do it because you love it kind of thing.
MM: Is it like a night and day type of thing, taking them now?
CM: Yes! I should've done it a long time ago. I tried to take vocal lessons at one point but it's so expensive and I just didn't have the money for it. It wasn't very much fun. I know that's a dumb thing to say but, yeah, I'm working with a lady now and her name is Zuke Smith and she's just perfect. She targets pop rock musician vocalists. So, she's been helping me out so much with these new songs on Always Hope and it is a night and day difference. It's so much easier to sing these songs now.
MM: So, you're signed to Third String Records and you were signed by the owner Mike Ziemer. At what point did that happen?
CM: He has a company called Third String Productions and they put on a show in Austin this year during South By South West, the big music festival we have down here, and we were playing that show and during the live performance the whole place was packed. I ended up getting up on one of the bars and singing up there to get everybody's attention and he saw us and really liked the rest of our set. From there, I think he was hooked and reached out to our manager, who actually, ironically enough, worked for Third String Productions.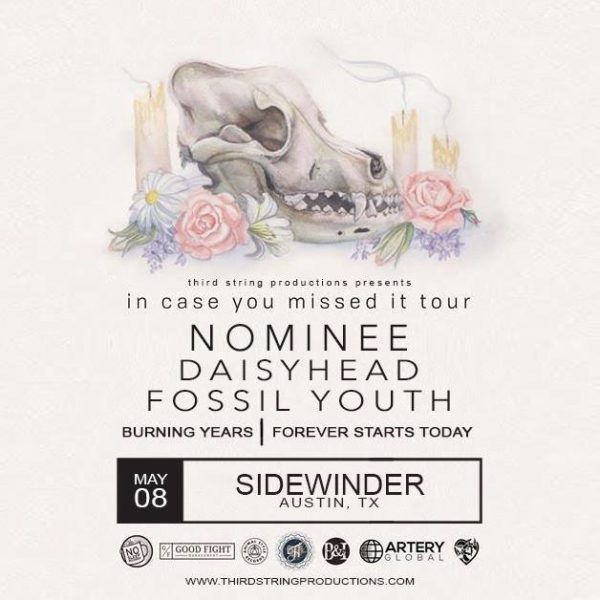 MM: So, are you signed for multiple albums?
CM: Just this one.
TH: I don't know how many of our details we're allowed to get into with our contract. But, yeah, it's kind of. There's…
MM: An option type of thing?
TH: Yeah, we've got options. Let's kind of leave it at that.
MM: All right. So, are there many other artists on the label?
TH: Oh, yeah. There's a great band called Assuming We Survive that's on there. They're probably the biggest band on Third String right now. They're actually going on at least part of, if not the whole, Metro Station ten year tour.
MM: Cool.
TH: Yeah, Assuming We Survive is on there. A great band from San Antonio called Like Ghosts, which were signed. There's Naturalists and Desires. Mike is doing a great job of cultivating up and coming talent on Third String Records right now so it's really cool to be a part of that.
MM: Your EP and your album were produced by Joseph Milligan of Anberlin. How did you hook up with him?
TH: We're very good friends with – in our opinion – one of the best bands in the world right now, Nominee. They're based out of Austin as well.
MM: I interviewed one of the guys!
TH: Those guys, they're like older brothers to us. They're some of our best friends. They really brought us into the scene in Austin. They really took us under their wings. So, the guys in Nominee suggested we go work with Joey on our first EP, Limitless, and there was immediately chemistry there between our band and Joey. We learned so much from him the first time. He was able to take what we had in our head and make it a reality. It was a very seamless transition. So, when it came time to record again it was really a no brainer.
MM: How would you describe his production style?
TH: Nick, our drummer, said he doesn't beat around the bush, I guess is the way to put it. He's very straight forward. But, ultimately, we have the veto because it's our record. And so we'll send him our demos and we'll go through some pre-production with it, get some ideas, and it's kind of this natural progression coming up to a certain part of a song. Like, OK, what if we tried this here and we give it a shot. We'll track it. We'll love it. We'll hate it. If we think it's close enough, we'll tweak it a couple different ways. Basically, it's a lot of give and take. The synths and stuff are mostly his doing. When we started demoing for the new record, I did my best to try to work some in and we kept a lot of those same ideas, but being in a full studio, versus an at home studio, he has access to a lot more software and plug ins and toys, if you will. He took a lot of our original ideas and polished them a little bit. He kind of took what we presented to him and really polished it as well as we think it could've been done.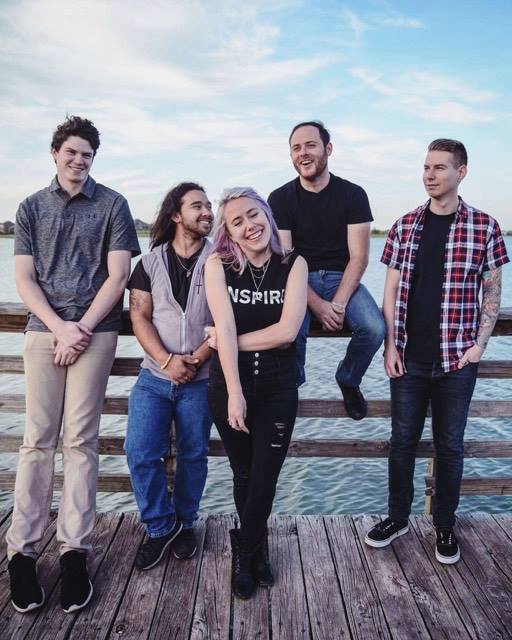 MM: Did he play live synth on the album or did he use a program like –
TH: – No, it was all programmed with midi. He actually did a lot of that with vocal harmonies as well. And he'll usually keep a little midi keyboard in front of him to kind of quickly just punch in some stuff. But on the the whole it's programmed.
MM: I do a lot of stuff with Acid Pro, which I know is out-dated now, but I've never been able to figure out how to use the midi feature.
TH: Contact makes a lot of that super simple. I personally work in Logic. Joey works with Pro-Tools. And it's just a separate window that opens up and you kind of write it all in. It takes a minute but once you've got it under your fingers it goes pretty quickly.
MM: How do you guys usually approach the songwriting process?
TH: A lot of it starts with tacos. When we first started writing this record we'd usually go out and grab a bite and we'd just plan to sit down and write some instrumentals. We'd start from scratch. Sometimes, we'd go, hey, I've got a riff idea. A cool chord progression. Someone has a cool lead. But it usually always starts with the music first. And then we'll get a rough demo going and ship it off to Christina and she'll work her magic.
MM: Does everybody in the band contribute to the songwriting then?
TH: Well, Nick came into the band when the songs had already been written. So, we kind of threw him to the wolves. He handled it great. We'd only been together about a month before we went into the studio. I wasn't too worried about him. I know our record came out today, but we've been writing stuff already for the next record. Everything passes through everybody before it gets printed on the final mix. Even our mix and master engineer, Paul Leavitt, he actually threw a couple production things in, in a couple songs. The really cool string part on the outro to "Always Hope," the last track on the record and the title track. Paul just kind of threw that in and sent it over to us and was like, "What do you think?" We went, "That's awesome." So, yeah, you know, it depends on who's available, who's around, kind of. If somebody writes a whole song by themselves we're like cool. If it kind of fits. But the goal is to really refine our sound and kind of have warmth. And so whatever gets brought to the table, we try to work in to sound like Forever Starts Today.
MM: Not much time passed between when you put out the EP and the album, right?
TH: It was about a year and a half, actually. The EP came out March 23rd of last year.
CM: Yup, a year and a half.
TH: A year and a half exactly. The EP is like the fourth or fifth iteration of it being recorded. So, by the time that got put out we were already ready to put out a new record.
MM: So, how much time passed between when you put out the EP and started working on the new record?
TH: A negative amount of time. [Everyone laughs] Actually, we had started working on a few songs for this record before we even released the Limitless EP. We actually finished recording Always Hope in December of last year. So, it was about nine months from when Limitless was released to when Always Hope was done being recorded.
MM: I understand "Optimist" is about dealing with an addict who wouldn't change. Christina, you based that on personal experience, if read that correctly?
CM: Yes.
MM: What can you tell us about it?
CM: Well, I pretty much put everything in the lyrics of that song. When we wrote that song I was just very frustrated because, like it says, I kept trying to help this person in my life and give them advice. They'd always come to me and be so sad – like this and this happened – and it could be an addict for anything, by the way. I wanted to keep it open. But I was like, "Well, I'm here for you. This is is what we need to do. Let's change it so you can have a better way of life." But the person would not change, which was really hard for me because it was somebody who I was close to. But I just realized if I don't just cut this off then that person is gonna drag me down with them. I couldn't keep both of us afloat. So, that's where that came from.
MM: I have a friend who keeps saying he's going to get divorced. His wife has a boyfriend and sleeps at his place all the time and stuff. He's so depressed, and I keep giving him advice, but he never, ever, ever takes it. And it's the same conversation the next time we get together. And I can't keep having the same discussion fifty times a year.
CM: I know. And you love them. You want to be there for them. They're going through this hard time. Like, c'mon!
MM: Your song "Skyline" has a lyric that mentions "brand new eyes." Is that a little shout out to Paramore?
CM: [Laughs] That's so cool that you caught that! Nobody's noticed this so far. I actually put like little Easter eggs in some of these songs that are shout outs to some of the bands that made me who I am as a musician. And so, low key, that might be a Paramore shout out. [Laughs]
MM: Is that you on the cover of Always Hope?
CM: No. Somebody else thought that, too, but no.
MM: Who is the cover artist?
CM: This guy named Andrew Zell. He did the artwork for the band Carousel King, which Kyle, our bass player, used to be in. So, he had that hook up and Zell was amazing. He put that together and it was just beautiful.
RANDOM QUESTIONS:
MM: What was the first concert you attended and how old were you?
TH: I was 10-years-old, I think, maybe a little bit younger. My first concert was N'Sync in Las Vegas with Little Bow Bow and the Baha Men opening. So, I'm dating myself a bit with that. But that was my first concert.
CM: Mine was A Simple Plan.
MM: How old were you when you saw them?
CM: Gosh, I don't even remember. However old you are in eighth grade. Fifteen?
MM: Eighth grade is usually 13, I think.
CM: Oh, yeah, 13 or 14ish. 15 is usually high school. Do you want to know for the other guys as well?
MM: Sure, if they want to say.
TH: Nathan's was a DIY show. When he was in high school.
CM: And our bassist, Kyle, was Bad Religion with Blink-182. Nick, our drummer, just said Sesame Street. [Everyone laughs] That's cool though! That's something you don't expect.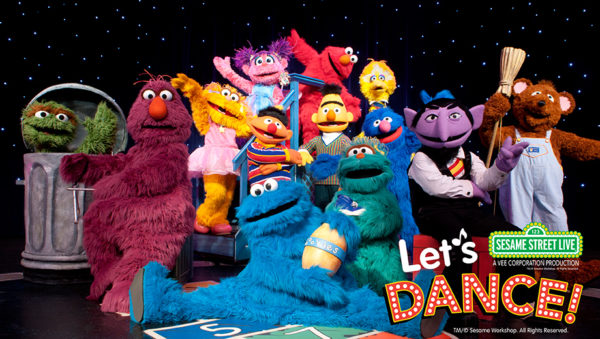 MM: Was it one of those Sesame Street live events or something?
TH: Exactly. [Everyone laughs]
MM: What was his first music concert after that?
CM: Aerosmith and Lenny Kravitz.
MM: That's a cool one. Now tell us three things from your bucket list that you have yet to do.
CM: I'm gonna say one that Troy just did for his birthday and say skydive. Kyle wants to hug a koala bear. I want that on mine, too. Nick wants to visit all seven continents. I want that one, too.
TH: Nathan wants to be best friends with Post Malone. Shout out Post Malone. For me, I just jumped out of an airplane.
MM: How was that?
TH: That was unbelievable. That was the biggest rush of my life. I really want to go to outer space. If I can reach space once in my life, that would be awesome.
MM: What song is stuck in everybody's head right now?
CM: Oh my gosh, "In Bloom" by Neck Deep. And I can't get it out. It's driving me insane.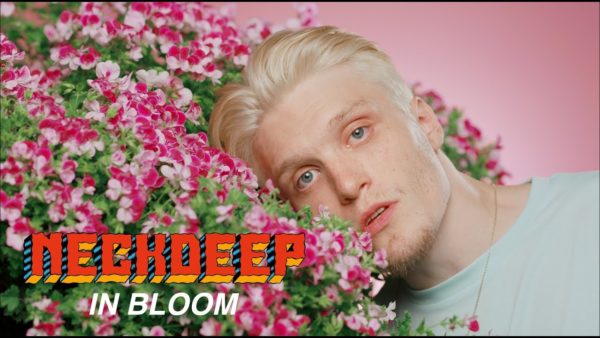 TH: "Happy Judgment Day" by Neck Deep. Anybody else have a song stuck in your head? Nathan says "Centerpiece" by our friends in Dozer, who we're actually playing with tonight.
CM: Kyle says "Sail Away" by Enya.
TH: What about you, Nick? You have anything going on up there?
CM: Nick's an air bubble.
MM: What was the last album you bought?
TH: The new Neck Deep album, for me. I guess technically our own, since it technically came out today.
CM: I would also say our labelmates Like Ghost. I bought theirs. I pre-ordered it before it came out.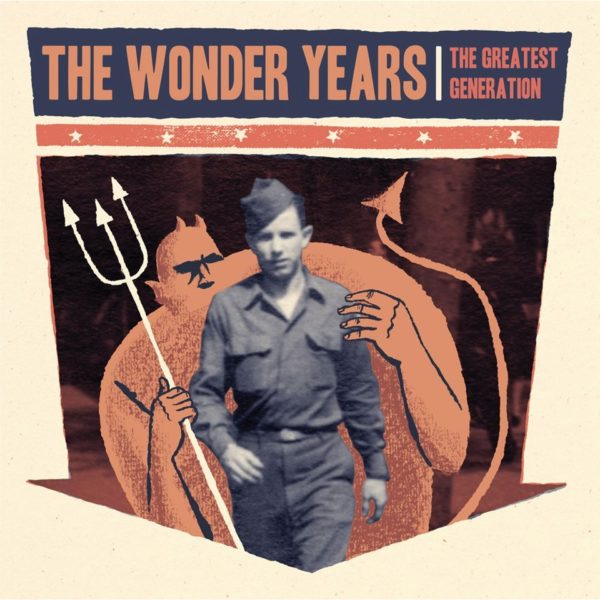 MM: Anyone else want to answer?
TH: Kyle has Spotify so he doesn't count. Nathan says The Greatest Generation by The Wonder Years.
[Laughs, talking to the back of the van] Thanks, Nick.
CM: He goes, I don't have a CD player. And nobody said anything. You can buy music, it doesn't have to be on a CD.
MM: If you could resurrect any one musician from the dead, who would you bring back?
TH: Oh, right!
CM: Chester Bennington, I want him back.
MM: Yeah, that would be a good one.
CM: Kyle says Frank Sinatra.
TH: I'm gonna go with Freddie Mercury. It's between Freddie Mercury and Jimi Hendrix for me.
CM: Nick says all of Lynyrd Skynyrd.
TH: Nate says Whitney Houston.
MM: If someone was giving you one million dollars to give to charity and it all had to go to the same charity or cause, which would you give it to?
TH: That's a good question. One million dollars to donate in full to one charity.
CM: I think I would probably choose Heart Support, which we've worked with a little bit. I'm sure you're familiar with them.
MM: What's it called?
CM: It's called Heart Support and they reach out to kids who just need help with different things going on in their life. They'll talk to them. Basically, what our whole album is about. They reach out and give these kids hope. So, I like them.
TH: Nick says ACLU. Kyle says Saint Jude's. Yeah, I'd have to go with Saint Jude's, too. Nathan also goes with Heart Support.
MM: One last question. If you had to go into the studio today and record a cover, which song would each of you want to do?
CM: Mike, you've got the good stuff.
TH: You've got the good questions, man. Kyle says "Everywhere" by Michelle Branch. Nick says "Cowboys From Hell" by Pantera. [Nathan says something in the background] I was gonna say that!
MM: What?
TH: OK, I'm gonna go with "Toto" by Africa. I mean, "Africa" by Toto. Sorry, it's been a long couple days. What about you, Christina?
CM: The other day I tried to learn the "In Bloom" song by Neck Deep because I literally can't get that out of my head so I might re-use that answer.
Extra special thanks to Christina, Troy, Nathan, Kyle and Nick for taking the time to do this interview and to Jen Appel at The Catalyst Publicity Group for setting it up!