by Michael McCarthy
If you like pop music that's as addictive as chocolate but also has an air of sophistication about it, you're in for a real treat with the music of 19 year old Kita Alexander, a rising pop star who's been getting airplay from the likes of such influential stations as Beats 1, Radio 1 and Triple J. When I first heard her single "My Own Way," I found myself thinking, wow, if nothing else then she's going to be a one-hit wonder.  But after hearing her four song EP, Like You Want To, I knew better.  She is destined for true stardom, the lasting kind.  With a sound that splits the difference between Kylie Minogue and Natalie Imbruglia, her music is instantly appealing and sure to be loved by the masses.  But you wouldn't want to wait to hear it until she's already a household name, would you?  Listen to two of her songs below and read our interview…
Your family owns an avocado farm and a fruit stand. When was the last time you worked at either of these?
Just an Avo farm now. I might go back once or twice a year now. They try and get me to work and I'm like hell noooo I'm here to rest and relax. I might go down and pick some fruit if I'm hungry though.
Are you still living in Australia?
Not as such. It is still home for me, but I've been living out of my suitcase for the last year and a half. Travelling snail.
I don't detect an Australian accent in your vocals, which has me wondering – were you living elsewhere when you recorded your songs or are you just really good at singing without an accent?
I've never really thought about that. I was in LA and London for most of the recording. But when you hear me talk conversationally I'm very much so Aussie and hold a strong accent … I was classically trained when I was younger, so those lessons taught me to be very articulate when I sing… So I think maybe that could be it.
Your debut single, "My Own Way,'" was written with Nicky Night Time from Van She. How did that collaboration come about? Did you know each other long before writing together?
It was pretty random. My manager was trying to line up some sessions. I was a never before heard of artist so Nicky Was kind of doing it as a favour for him. It was the first one I met him. But he was cool. We were both hungover. So we got along.
There are three other songs on your EP, Like You Want To. Who did you write those songs with?
There are 4, like you want to, plain sight, wild heart and high tops. I wrote LYWT with Ben Romans, PS with Mikey keenan, WH with Tim Larcombe and Andrew Jackson and HT with Alex marckwell and Elliott Hammond.
Did your co-writers produce the songs they wrote with you or did someone else produce the EP? 
Yeah my co writers produced the songs but then I had Ben Romans swoop in at the end and add bits and pieces and tie it all together into one cohesive story.
If one of your songs could be covered by any artist in the world, which song would you want covered and by which artist?
Woah that's a cool question. I have this song which no ones heard yet, and I'd love Neil Young to cover it.
Have you been performing live much? If so, do you do any covers? I'm just wondering that since you've only released the four original songs so far.
I used to when I was younger, in pubs and bars, shoved in a corner and I used to play a lot of Fleetwood Mac and Queen covers. But now when I play shows I just chuck a whole bunch of in heard material into my set.
Last I heard you were getting support from Beats 1, Radio 1 and Triple J. Has that continued? How much airplay are you getting? (Are you in heavy rotation yet?)
Triple j has been a huge supporter of my project. I've been on high rotation with them for quite a while now whichhhhh is so incredibly insane. Beats 1 and radio 1 have also been supporting me, but haven't made it onto high rotation yet there. Hopefully soon!
Are you writing songs for your debut full-length yet? If so, can you tell us anything about them? Maybe a title or two? Any idea when you might release a full-length?
I've been writing songs for my album since I started writing. I have so many songs now it's crazy. I want to release an album early next year. One song is called mackerel in the bush. But that's just a joke title until I figure out what I want to call the song.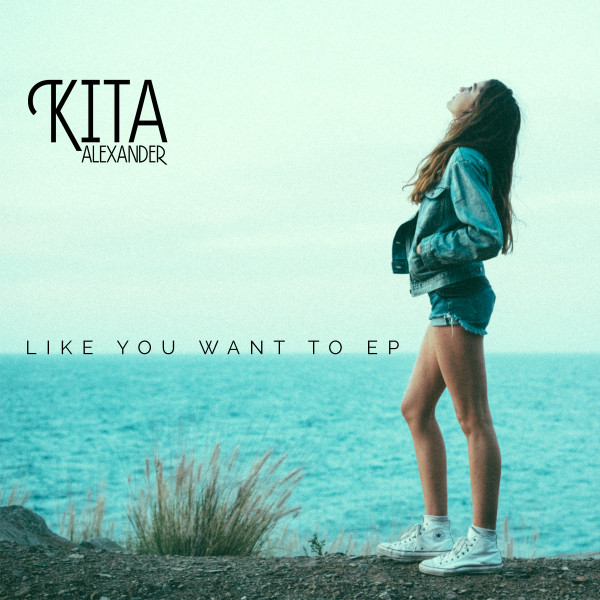 First UK live show announced for 2016
Weds Feb 3 @ New Shapes, Notting Hill Arts Club, London
Tickets: http://smarturl.it/KitaNewShapes
Purchase the EP via iTunes: http://smarturl.it/LikeYouWantTo
Spotify: http://smarturl.it/LikeYouWantTo.Sp
http://kitaalexander.com
www.facebook.com/KitaAlexanderMusic
Instagram @kitaalexander