interview by Michael McCarthy
During the past few years, singer/songwriter/pianist Lily McKenzie has collaborated with Breakage, Wiley, Brackles and Fatty DL, among others.  Songs she's lent her vocals to have been released by various dance music labels including heavy-hitters like Hed Kandi and Viper Records. Today — January 13th, 2014 — sees the release of her debut single as a solo artist, the gorgeous and touching "Where I Belong," which is like a darker, retro Katy B cut.  In March she'll be releasing her first EP, Support Machine, and each of its five tracks are nothing short of brilliant.  While her sound could be considered pop, it's far more advanced and intellectual than what you're currently hearing on top 40 radio.  In fact, her primary influences are vintage UK garage/2 step artists from the early '00's, as well as various artists who were simply considered "electronica," a term you don't hear very often these days.  It's a sound that's sure to be unfamiliar to the bulk of tweens consuming pop music today, which means that it will sound fresh and invigorating to their ears. As a result, it's the perfect time to bring it back, just as we're starting to hear elements of drum 'n' bass — also called jungle — in today's EDM.  As for the EDM moniker, yes, you could call Lily's music EDM, using the term loosely, just don't expect her to sound like Zedd or David Guetta.  While her music does pack a lot of bass, it would seem to have more in common with William Blake.  In the following interview, Lily discusses her approach to songwriting and her influences, among other things.
I understand you started writing songs on piano when you were 7. Had you already taken lessons or were you just winging it in the way that all kids play with the piano?
I just began by messing around on it as I was lucky enough to have a piano in my house.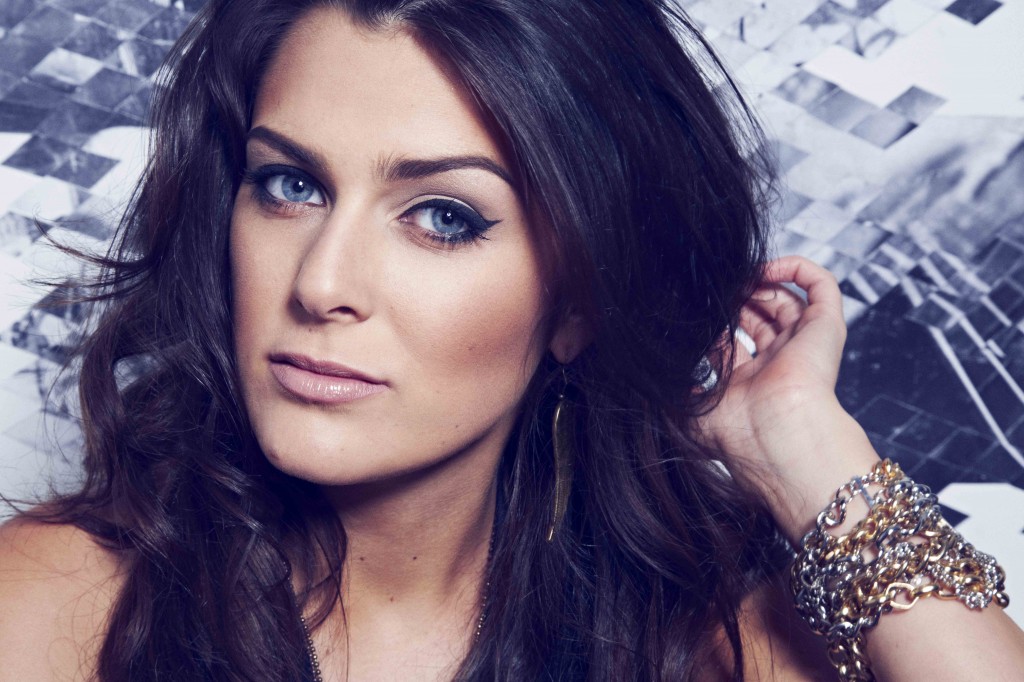 If you were already taking piano lessons, how young were you when you began? And was it your idea to take piano lessons or was it one of those situations where the parents just sign up their child and tell them they have to do it?
There was always music in my house as a child which made it natural for me to want to do. I was never forced into it… but it helped that my family were into music and exposed me to it.
Do you still have the songs you wrote when you were a kid written down?
I have a massive folder stashed away in a box with loads of my old lyrics, sometimes I look back and laugh so hard at the things I wrote about!
Did you write songs from the time you were a child up until now constantly or was there a period of time that went by where you didn't write songs?
There have been times I have stopped, if you're not in the right frame of mind you can end up going through long periods of time not writing. But something will always bring you back if you're passionate about it. If I feel like words aren't coming out and I'm struggling to express myself through music, I'll stop- it's better not to force it and to wait until the time is right.
Do you do any other writing aside from songwriting, such as poetry or journaling, etc?
No, I just write songs now.
When your write songs today, do you usually start with the music or the lyrics?
I usually start with the melody.
Do you play any instruments besides piano?
Unfortunately no.
What's more important to you – being a songwriter or being a performer?
Both are important in different ways. Songwriting is very personal, and allows you to express and share your feelings- but the buzz you get when performing is unbeatable.
If a record label said that they wanted to sign you but that they wanted various hit-makers to write your songs – to turn you into a popstar – instead of using the songs you've written yourself, would you consider such a deal?
I love music because it allows me to express myself, I don't do it because I want to be a popstar, or to be famous. I would always be into writing and collaborating with other writers and artists, but a deal where I had no creative control wouldn't be something I'd go for.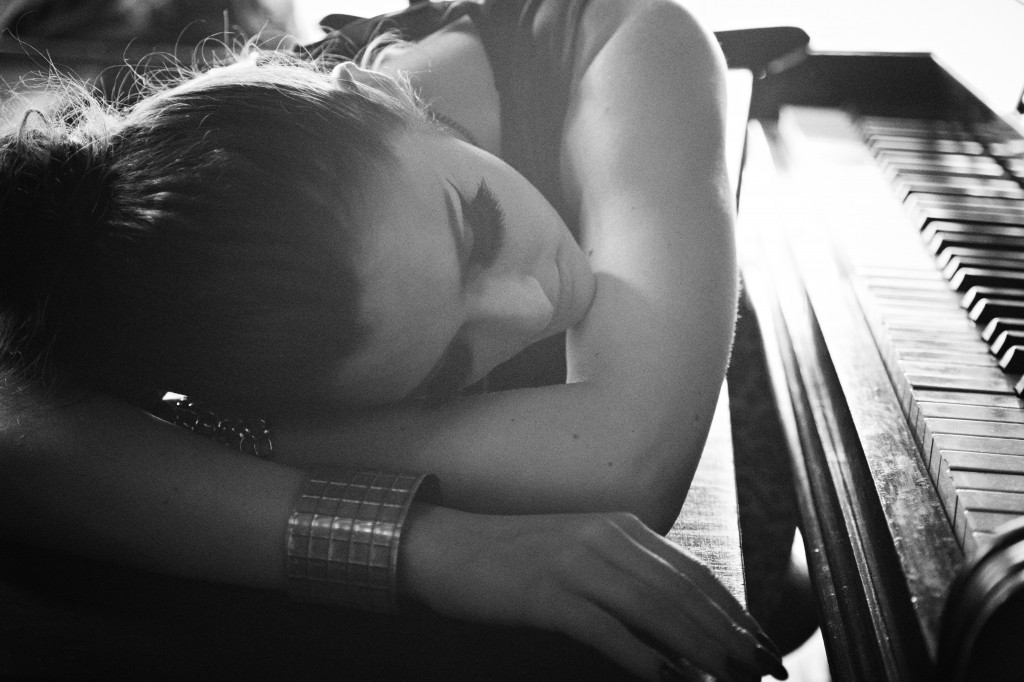 I know you're based out of the UK – where exactly?
I'm based in London, UK 
Where did you grow up?
I grew up in South London
Did you write all of the songs on your EP yourself before working with the producers? If so, did your songs changed much once you started collaborating with them?
I wrote all my songs first on the piano. I had strong ideas in terms of how I wanted the production to sound and was very hands on so I kind of kept that vision throughout. The guys are amazing producers so when collaborating they understood what I was going for and added their own influences too.
Your sound is very much in the UK garage/2 step vein. How old were you when that style was popular? If I remember correctly, the sound was at its peak around 2001. Looking at your photos, I would guess that you were rather young at that time.
I was too young to be at clubs when garage was prominent, but I've always loved garage, I would definitely say it's my favourite genre. It's so happy and makes you want to move. Garage is a real part of London life, people from all races and ages love it and I'm quite proud of that.
Is UK garage becoming popular again? You're the first artist I've heard in ages who's doing it, which I found refreshing. I always liked that style.
I think it's definitely coming back, and has influenced other genres too.
Who are your influences in terms of the UK garage sound?
MJ Cole, Wookie, Sunship, Craig David, Y Tribe, Sticky, Bondax – the list goes on! I'm also heavily influenced by grime music, the first songs I recorded properly were grime.
I detect a dubstep influence in your song "Lies." Were you trying to incorporate a bit of that or am I imagining things?
I really love bass, I'm always saying 'let's add more bass! Turn the bass up!' and that's something I love about dubstep. I didn't want the record to be a dubstep record, but it definitely has that influence.
While your sound is generally very rich, there are times when it also feels stripped back, almost minimalist. A bit like Katy B's quieter songs, and even a bit like James Blake. I really like those moments because they really let your voice shine. Was it tricky to find the proper balance between your vocals and the music?
Yes I really wanted to go for a minimal sound. My songs are very lyrical and I sing quite fast so sometimes that takes over. I wanted to make sure there wasn't too much going on, so we stripped down the chords and tried to give the songs themselves space to be heard underneath the production.
Your voice is quite soulful and I could easily hear you singing R&B, though I'm glad you're not because I love your EP and R&B is probably my least favorite genre. But was there ever anyone pressuring you to do R&B, since it would naturally suit your voice so well?
I was never pressured, but I did work with some R&B producers when I first started, when I was finding myself as an artist. I love listening to 90's R&B and one of my biggest influences is Aaliyah. Sometimes you have to work out the difference between what you like, and who you are.
Your press release states that you've worked on records for Planet MU, New State, Hed Kandi and Viper Recordings. Who are the artists on these labels that you've worked with? (Or were they uncredited things where you're not allowed to say?)
I worked on two records with Falty DL for Planet MU ('Brazil' and 'Waited Patiently'), a record with Funkystepz called 'For You' with New State, a house record with Christian Hoff for Hed Kandi, and finally I featured on a drum and bass record with Skibadee for Viper Recordings.
I read that you've performed live quite a bit. What are some of the bigger and/or more memorable shows you can tell us about? Have you done any of the festivals yet?
My funniest memory I have was performing at T in the Park, BBC introducing stage. I drove up to Scotland from London with my full band after a gig, and on the way my car broke down. The breakdown engineers said it wasn't safe to drive, so we had to go at 50mph, stopping at every motorway service to check the tires were still screwed on, it took us 13 hours! It was really Sunny in London that weekend, but was pouring down with rain in Scotland so we trudged through the knee deep mud to the stage in sandals! The show was amazing, so it was worth it in the end- but it was definitely a memorable one.
What is the release date for your EP? Are you self-releasing it or do you have a deal already?
I am really excited to be releasing this EP in March, independently.
Online:
www.lilymckenzie.co.uk
https://twitter.com/lilymckenzie
https://www.facebook.com/Lilymckenziemusic