by Michael McCarthy
One of the joys of doing Love is Pop is encountering new music that I otherwise would likely never hear.  Recently, Jeremy Loop's publicist contacted me with a link to his album.  Listening to it, I was constantly thrown off guard, as he employs everything but the kitchen sink, not only in terms of the album's eclectic instrumentation but also in the respect that his music knows no genre.  Or, rather, it knows just about every genre under the sun.  It would've been easy for him to just write folk songs and leave it at that, given how popular folk music has become during recent years.  Instead, Jeremy allowed himself to go wherever his muse took him, his songs also sporting pop, rock, country and hip-hop influences.  I even detected a bit of the blues in his sound.  In the following in-depth interview, done via E-mail, we discuss not only his music but his environmental activism.  Whether you're already a fan or have never heard of him before, we think you'll agree that it's an interesting read.
I understand you're from Cape Town, South Africa.  Have you lived there your whole life?  
I have, yes. I grew up in a small surfing town called Kommetjie, which is in the greater Cape Town metropolis.
Could you tell us a few things that people outside of Africa might be surprised to learn about Cape Town?
Hmm… it's strange to us, but people are always shocked at how modern Cape Town is. As a major city, we have the same wants and demands as places like NYC and London have, but we also happen to have the most beautiful natural landscape, coastlines, and beaches on the planet. It's trippy for people to see that because all the poverty porn you see on TV has set peoples expectations of Africa unreasonably low.
As soon as I hit play on your album's opening track, "Sinner," I was wowed by the little intro part, which immediately made me think of Queen.  Were they an influence there?  
Ha. That's a big compliment. I can't really say Queen was an influence, but I have lots of time for their music. As to how I came up with the part, I actually wrote it last. The song wasn't going to have it. However, when we were arranging the album, we all felt that it would be a great opener, but it would have been a tepid statement if it just began on the guitar riff, right? So I was driving humming to myself one day and I came up with that. I pulled over, recorded it onto my phone, and told the team I had figured out what I wanted to do with Sinner in the opening bits.
Listening to the first two songs on the album, I thought I had a pretty good understanding of your sound, but then "Down South" came on and had hip-hop beats and actual rapping on it, and was nothing like those songs, really surprising me, albeit in a good way.  Did you always incorporate rap into your songs or was that something that came later on when you were finishing the album?
I listen to lots of music, rap included. I don't see songs and genres as these self contained things that shouldn't mix. I also don't look at an album like a commercial surgeon and say 'oh, we NEED some rap stuff for this to have a chance'. It undermines the process. These songs and the rap elements and elements from other genres are deeply imbedded in my style and in my writing process.
The "Down South" beats also reminded me of reggae a bit.  Is that my imagination?
Not really, no. It's important to realise I'm a sponge for musical styles and inflections. Sometimes when I'm writing, I just recall a feel I like and I write that. I don't think 'hey, reggae or ska undertones would be great here'. I just write what feels great and people tell me what flavours they hear.
Motheo Moleko does the rapping on your songs.  How did the two of you first meet?  How long have you been making music together?  
We've been making music together for five and a half years nearly. We met at a market in Cape Town and developed a relationship around music since.
How did you meet the other members of the band?  Could you tell us who they are and what they play?
Jamie Faull, who plays sax in the band, and also helps me compose, arrange, and produce the bulk of my music, just hit me up on Facebook back in 2011 with a message that read 'need sax?' and a link to a super over the top but awesome sax solo.
Mr Sakitumi plays bass and drums in the band, and he's a bit of a stalwart in Cape Town's music scene. Everyone knows him.
You sold out a show at Electric Ballroom in London last month without any press to promote the show. Were you surprised by this?  
I wasn't, no. We came up on our own without press, and while we worked hard to get some, when the press initially ignored us, we just decided to focus on our own ability.
Have your songs been getting much airplay in England?  
No. We've grown in the UK on the back of writing songs audiences have loved and connected with.
I must admit that I wasn't familiar with you before your publicist contacted me.  That said, I could see you becoming hugely popular here in the States where folk has become the new rock and alternative music.  Will you be releasing Trading Change here?
Trading Change is already out in North America.
Who are some of your favorite contemporary folk artists?
Hard to say, really. I like Fleet Foxes. They're great. Phosphorescent has some great music, but I'm doubtful that can really be called 'folk'. Andrew Bird is a genius. There are a few others I'm probably forgetting.
You have over a million Youtube views and lots of followers on social media.  Was this something that suddenly happened all at once or did this gradually happen over a period of years?
It's happened over a number of years from concerted efforts to create a community that was welcoming.
Given your popularity, I imagine you must get recognized often in public, especially in Cape Town.  How do people react when they see you at places like restaurants or cafes or the supermarket?  Here in the States, people tend to rush over to celebrities and ask for autographs and photos the second they're spotted.  Is that the sort of reaction you get in South Africa or are people less moved by celebrity there?
I'm not drawn to celebrity culture. People recognize me for sure, but for the most part, most folks do their best to play it cool and to be respectful and polite. I'll take any photo I'm asked for and I'll sign any autograph, but the way you carry yourself as someone who loves someone's art is important too.
In America, I think there's a whole different set of problems with celebrity culture. It's incredibly over the top. It's almost hard to believe. It is what it is, I guess, but it's scary how revered and dare I say 'worshipped' celebrities are in America.
Did you write the songs on Trading Change by yourself or did you write them with your band?  
I wrote them predominantly on my own, with other band members helping write their parts, and Motheo Moleko and I sharing responsibility for fleshing out the concepts on the songs he performs on.
What instruments do you play?  Are you the one playing harmonica throughout the album?
I play guitar, banjo, ukulele, and harmonica. Yes, that's me playing the harmonica throughout the album.
Who are the artists you've been most inspired by in making your own music?  Some of your songs, like "Trip Fox," remind me of Robbie Williams.  Is he an influence?
I grew up on Woody Guthrie and Bob Dylan. No, haha, I do not count Robbie Williams as an influence. Perhaps point me to a Robbie Williams song that's most similar to Trip Fox.
Your press release mentions jazz, folk and hip-hop influences, but I feel like your music also incorporates elements of the blues, especially in terms of the lyrics.  Are you informed by the blues at all?  If so, which artists in particular?
Not necessarily informed by blues, but I grew up on some old blues titans, for sure. B.B King, Muddy Waters, Buddy Guy, titans.
I understand you use a lot of loops in making your songs.  What software and/or drum machines do you use for this?  Are there any programs that you would recommend to aspiring artists who want to record demos?
I don't use drum machines. I use a Boss RC-50 loop pedal. I would advise aspiring artists to get great at their instruments. It's of no use to be good at looping when you can't get the basics of playing your instrument down properly.
Are all the beats on your album programmed or are there songs with live drums?
The vast majority of the drumming on my album is live drums.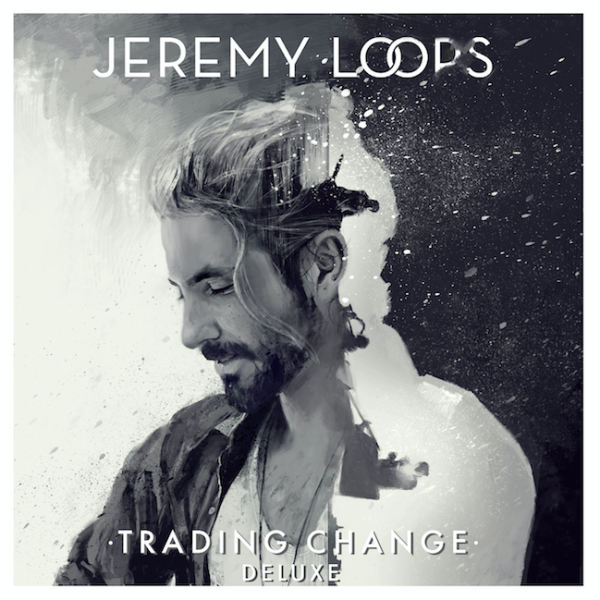 How often do you perform live?  
We do between 100 and 120 shows a year.
Your press release didn't state what record label(s) you're on.  Did you self-release your album?  
I self-released my album in partnership with label partners around the world. In North America, I partnered with an indie label called Yebo Music.
How popular is streaming music in South Africa?  Here, Spotify and similar services seem to be getting more popular than buying CDs and downloading.  Is it the same case there?
Spotify hasn't launched in South Africa yet, but I know Deezer has a pretty decent audience base. They're the biggest in South Africa. Streaming is still small in SA, but as internet fees fall, streaming platforms will only grow. If I had to guess, I reckon we have 100,000 people using Streaming services in South Africa. Small, but not entirely insignificant.
When people download your music from iTunes, are most of them buying the whole album or are the singles selling significantly more?  I interviewed someone recently who complained about listeners just listening to snippets and only buying one or two songs, leaving the other songs wasted.  Do you feel similarly frustrated?
That's not really a problem I have. I don't do the whole pop thing where I write three good singles and pop a bunch of fillers on my album and call it a day, so that isn't a problem I really relate to.
You work with Greenpop to fight against deforestation.  Am I correct in understanding that you started the organization yourself?  How long have you been doing it?
I co-founded the organisation with my friends Lauren O'Donnell (CEO) and Misha Teasdale (COO) about five and a half years ago. We plant trees in undergreen communities to help reverse the effects of deforestation.
What sort of activities do you engage in to battle deforestation?  Do you protest or tie yourselves to trees, etc?
Haha. No, we don't protest by tying ourselves to trees. We literally plant trees to replace the trees that have been lost, and fight for land rights for those trees to continue to exist where we've planted them or where they're already planted. We have entire festivals built around this, with music components we sometimes headline and workshop too. We're not in the business of shock tactics. We're in the business of activism led by action.
How can people outside of Africa fight against deforestation?  For example, I live in a town in Dracut, Massachusetts and there aren't any forests here to fight for.  Sadly, all the land has already been developed for businesses, apartment buildings, etc.  So, locally, the fight has already been lost, or so it would seem.  So, what can we do to fight global deforestation, aside from donating money to organizations?
Find organisations like ours – or you can always just spend some time with us – where you can volunteer your time or efforts or other resources you may have too. Deforestation is an ongoing problem worldwide and the internet as well as global travel has made it pretty easy to get involved in some capacity or other.
Do people travel from all over the world to join your organization?  How many members do you have?
Yeah, we've had people from every continent either volunteer to work with our organisation, or been under our employ. If we count our whole volunteer networks along with our staff, the headcount is in excess of 100 people. It's always rotating as volunteers come and go but it's somewhere between 100 and 200 people.
I understand you teach school children how to protect their planet.  What sort of advice to you give them?
That's not exclusively what I do. Greenpop, the tree-planting organisation I co-founded, plants trees in under-green communities including, but not limited to schools. Through this, we teach people about the importance of environmentalism and tell them what happens to the planet if we aren't vested. We don't give advice. We teach people skills while also helping them understand the importance of those skills.
Some say the fight to save the planet is already lost because of the rate that glaciers in Antartica are melting, which is going to make the global sea level rise soon, at which point major cities throughout the world that are near the coast will wind up underwater.  It's a pessimistic attitude to have, but I have seen documentaries about this and it does look like we're past the point of no return.  What do you think?
Discounting my opinion, does it matter if the fight is already lost? Is that reason enough to not do anything and to live our destructive lives any ways? If one answers 'yeah, screw it, we can do whatever we want. We're screwed already!' then you are part of the problem.
Special thanks to Jeremy for taking the time to answer our many questions.  Thanks also to Robin Dallison of Vision Music Promotion for setting it up.
Follow Jeremy on social media:
www.soundcloud.com/jeremyloops
Visit Greenpop:
Tour dates:
Europe
10th FEB – Zurich, Dynamo Werk 21
12th – Munich, Strom
13th – Stuttgart, Keller Klub
15th – Frankfurt, Zoom
17th – Berlin, Lido
19th – Hamburg, Knust
20th – Cologne, Yuca
21st – Paris, Le Pop Up Du Label
23rd – Amsterdam, Melkweg
24th – Brussell, AB Club