Yesterday we unveiled our review of Slo Light, the debut solo album by Massive Attack collaborator Davidge.  As promised, today we're presenting our exclusive interview with the man himself.
Did you write the songs on Slo Light entirely by yourself and then find people to sing them or did you write them with the singers?
I co-wrote the songs with each of the singers except for 'Riot pictures' which I wrote with Robert from Massive Attack. I'm not much of a lyricist although I did have a period when I was a singer myself and tried my best to write the words. These days I prefer to collaborate on the songs, it's a lot more fun and surprising, I can push them and they push me to come up with something fresh. Plus I'm writing, playing, producing and coming up with the sounds for each of the tracks… I have my hands full!
What software/instruments/equipment did you primarily use to make Slo Light?
A bunch of things. Most tracks began on the computer. I use Protools to sketch, record and mix. Some songs I wrote on guitar first and then played stuff into the computer. I use Kontakt from Native instruments a lot for sound sources, most of that being sampled real instruments that I mangle but I also play a bunch of things in live, guitars, piano, drums etc. I have a strange instrument called a Kantele which I play with e-bows and an old ARP 2600 synth for odd noises. We also used real strings for a lot of the album. I'll pretty much use whatever is laying around and if nothing is around I'll start on the kitchen utensils.
What software would you recommend to someone who wants to try making electronic music for the first time?
I guess something that would stand you in good stead if you decide to take it further. Protools isn't cheap but it's still the industry standard for studios. Then you have Abelton live, I don't use it but I've seen it in action, it's great for putting ideas together and has a bunch of instruments bundled with it. I've also heard good reports about Reaper. A lot of software you have to buy extra plug-ins and virtual instruments to really get something substantial going but those you can buy as you go along and they all generally come with the basics covered.
If you could get any singer alive right now to sing on your next album, who would it be?
I guess I'd have to say David Bowie. I did a track with him years ago but we didn't get to be in the same space when it was recorded, he was in NYC and I was in Bristol.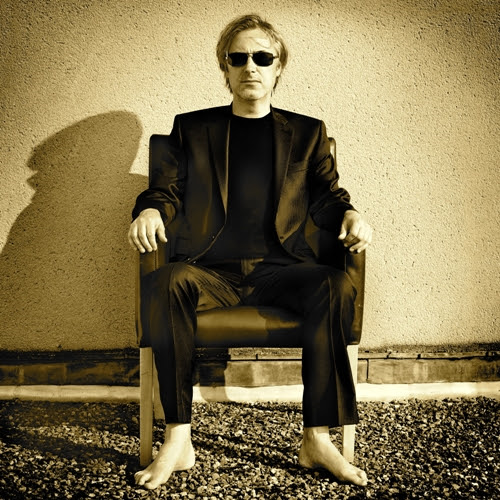 Will you be part of the next Massive Attack album?  When might the world see another Massive Attack album?
To be honest, I'm not sure to both questions. Robert and I spoke just before Christmas about writing together again for the next album but the way my schedule's looking right now… I'm not sure when I'll have the time. Then again, a Massive Attack album generally takes more than a few years to make so there's still a chance the two of us will do something for the next record.
Do you get royalties every time an episode of House M.D. airs, being that the theme song is Massive Attack's "Teardrop"?
I Wish…! I'll let you into a little known secret, when we made 'Mezzanine' I was still an up and coming producer, so, very much starting out. I was happy to be involved in such a cool project so I didn't ask for a writing credit on the album, only a production credit. The upshot of that is I don't receive any royalties on the song, only a buyout percent when the recording is used. I got a one off payment right at the beginning. It's one of the few regrets I have, it's not so much about the money as it is about having my name there as a co-writer. Let that be a lesson to all up and coming writer / producers. 
Thank you for taking the time to do this.  It is much appreciated.
My pleasure, and thank you for supporting the record.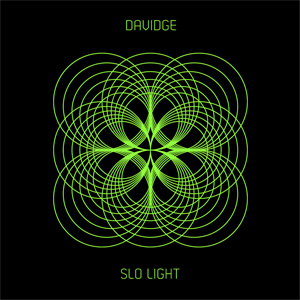 'Slo Light' full track listing:
1. Slo Light featuring Stephonik Youth
2. Gallant Foxes featuring Cate Le Bon
3. How Was Your Day featuring Karima Francis
4. Home From Home featuring Low Roar
5. They Won't Know featuring Stephonik Youth
6. That Fever featuring Claire Tchaikowski
7. Riot Pictures featuring Sandie Shaw
8. Zero One Zero featuring Stephonik Youth
9. Sleepwalking featuring Emi Green
10. Anyone Laughing featuring Claire Tchaikowski
11. Hummingbird featuring Patrick Duff  (Itunes bonus track)
12. Sensor featuring Jhelisa Anderson (Digipak bonus track)
13. Forty Days In The Wilderness featuring Patrick Duff (12" Vinyl bonus track)
14. Slo Light Davidge vs. Rob Smith Lovas Remix (12" Vinyl bonus track)
15. Sensor Davidge vs. Quadrant, Kid Hops and Iris Remix (12" Vinyl bonus track)
16. Sleepwalking Davidge vs. Michael Mortlock Remix (12" Vinyl bonus track)
The album will be released on February 25th in the following formats:
•         11 track Digipak
•         Itunes exclusive version
•         Double coloured heavyweight 12" vinyl with exclusive tracks, special bundle DJ slip mat and poster and further exclusive remixes from Rob Smith (Smith & Mighty), US based Quadrant, Kid Hops and Iris and German-based Michael Mortlock.
PRE-ORDER SLO-LIGHT: http://ml.theendrecords.com/dada/mail.cgi/r/TERPR/433155444949
In related news, Davidge is currently running a remix contest.  Here's the press release:
New York, NY (February 4, 2014)– Starting today, acclaimed Massive Attack co-writer/producer and Halo 4 composer Neil Davidge will be offering a unique opportunity to remix the track 'Sensor' from his forthcoming album 'Slo Light' which will be released on February 25th via The End Records. This is the very first time he has allowed the public complete access to the full audio stems of his work and he and US based remixers 'Quadrant / Kid Hops & Iris" will be personally choosing the winner whose remix will feature as an additional track on his next digital single and the limited 7" vinyl. The winner be notified via Soundcloud on 24th March or shortly thereafter.
To find details on the full prize breakdown and to enter visit: http://remix.slolight.com/
The rules and legal terms can be found here: http://smarturl.it/DavidgeContestRules