interview by Michael McCarthy
On July 10th, Enuff Z'Nuff will release their all-new album, Brainwashed Generation, on Frontiers Records. It's the band's third record for the label and the second to feature bassist Chip Z'Nuff front and center handling lead vocals on all but one song, a blistering gem called "Strangers In My Head," which a collaboration with original Enuff Z'Nuff frontman Donnie Vie. Now, having a new song with Vie on the record set the bar as high as it could possibly be, which meant that Chip had his work cut out for him, trying to come up with an album's worth of additional songs that could live up to it. Well, I am happy to report that Chip did a very fine job and has delivered an album chock full of songs where damn near every track could be a hit single. "Help, I'm in hell / I'm going down / I need to be rescued," he sings on one of my favorites, "Help I'm In Hell," a timely, up-tempo rocker that easily could've been on the band's classic albums Seven or Ten. It's a massive earworm that's ripe to be played in arenas all over the globe. Who knows if that will ever happen with the pandemic going on and the music business so upside down and fickle these days, but Chip would happy just to be out there playing the clubs again. To that end, if the virus is in remission, the band is hoping to head out on the Straight Outta Quarantine Tour 2020 with Faster Pussycat this fall. In the meantime, you'll definitely want to check out the uber-addictive new record.
MM: How are you holding up so far with this pandemic?
CZN: So far so good, knock on wood, if there was a piece of wood around here. Pretty good. [Knocks on something] Knock on wood for both of us. Listen, we're in unprecedented times right now. Making a great record. And getting ready to go out and maybe tour on it. It's pretty exciting to me.
MM: Have you been venturing out much or have you been staying home and getting things delivered?
CZN: I've been venturing out, to be honest with you, Michael. I returned home on the 15th of March from our Australian tour with Reckless Love and Kip Winger. Very successful over in Australia. I love it out there. What a wonderful country. And as soon as I got back home, they shut the country down. First thing I thought about was Frontiers said they want the new record. I went in the studio and finished it up. Got it ready to go. I started diving into all kinds of different projects. The band Fuzz Bubble, they've got a new project out. I love Fuzz Bubble. So, I sing on that record and then I went and did some stuff with Kip Winger, Alice Cooper and Klaus Meine for the Winger record, which I thought was cool. And then I went right in the studio with Jon Anderson from Yes and sang on his new record. I'm staying busy. There's nothing like going out there and playing the live shows. I miss that beyond belief, Michael. But just to keep yourself busy. And I've been doing a lot of spring cleaning, too. I've got a studio here. I do my radio show out of Chicago now.
MM: Yeah, I heard about that. Monsters of Rock, right?
CZN: Yeah, on the Dash Radio network. And it's free. Dashradio.com. Satellite radio. It's got 16 million subscribers and people are hailing that show. That's keeping me busy right now, obviously, until the next thing, which is a video for the first single, "Broken Love," and maybe a couple other videos because Frontiers likes that. It's a good way to promote it. And we're gonna kick off the record on the Monsters of Rock Cruise live streaming show on the 11th of July. Everybody's doing it, too. Metallica. Foo Fighters. All different bands. Big and small and medium, it doesn't matter. People are playing these live streaming shows and hopefully, it's gonna be like a midnight special. Hopefully, people will see the shows and maybe go see the band afterward. Because rock is not going away. Right now we're in a little lull but once things clear up I think rock 'n' roll and heavy metal will be bigger than it's ever been in the history of music.
MM: You think so?
CZN: It's gonna be massive.
MM: I hope so. It would be nice.
CZN: It's gonna take the big shows to help kick it off, though.
MM: Where are things at in Chicago right now. Are things open again or are most things still closed down?
CZN: It's phase four right now we're going into. So, people can go to restaurants but you have to eat outside, which is OK. At least you get a chance to go out and congregate with each other. You can go to churches, mosques and synagogues and pray, so that's cool for a lot of people out there who've been stuck in their house and threatened with going to jail if you go to church. All the stores seem to be open so that's running smoothly right there. And the protests are still going on. They're really good, but the problem with the protests is that they turn into riots and looting. The protests are usually really good, but the government says it's OK to protest but you can't have a concert or open a club up. I'm saying, maybe we should just call concerts protests now and play live music. Go see the protests for live music. That's OK. Perhaps we can't get away with it right now, but I think we're still a ways away from the awakening that this might not go away for a little while but bands are all in the studio recording. AC/DC has a new record getting ready to come out next year. Guns 'N Roses will have new music as well. Greta Van Fleet's working in the studio. I hear the stuff on the street all the time. Cheap Trick is making a new record. Listen, we're still gonna move forward and make music. How will it be promoted and sold and handed over to you, that's another thing I don't know about. It might be a new generation that says this is the new way we're gonna sell records and everybody goes, wow, let's go with it. My rap is if you're a rock band and you're making records you've gotta go out and tour. That's how it's been ever since rock started. You have to go out and support that record with a tour. You've gotta get in the van. I don't think that part is gonna change.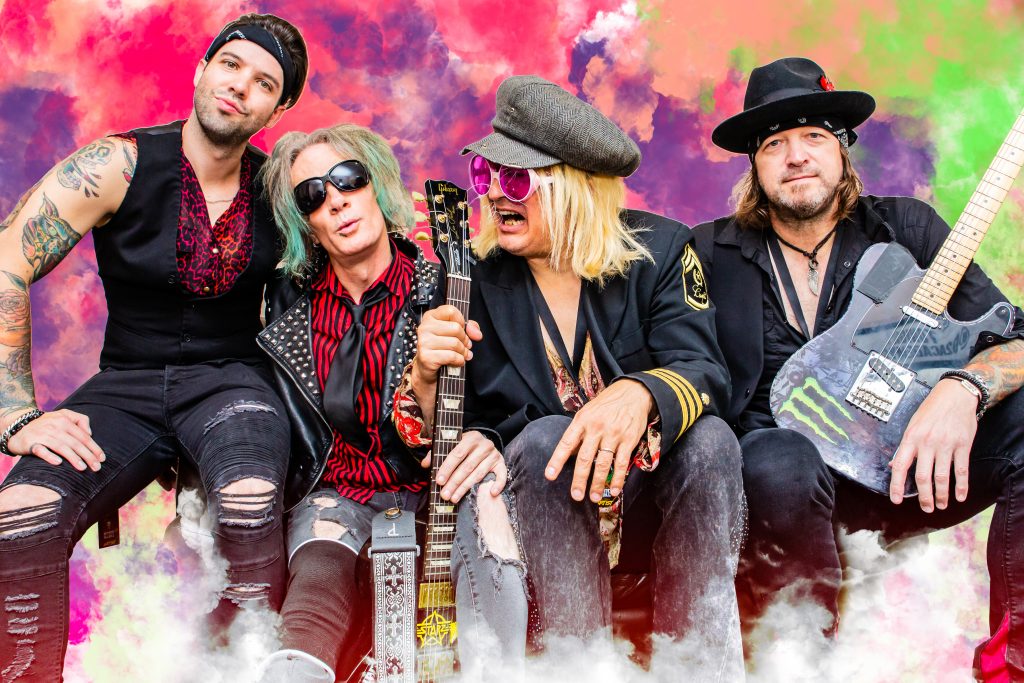 MM: When you guys get back out and tour, will you actually do some of the new songs live so people can hear them and check out the new album?
CZN: Oh, yeah, we'll do that for sure. The live streaming show that we're playing for Monsters of Rock Cruise. You can find the Monsters of Rock Cruise on Facebook and find out about that. It's July 11th. Enuff Z'Nuff live streaming show. I believe that we're gonna be playing stuff off a lot of the records. We'll mix it up. You've gotta play the singles and the hits. People want to hear "New Thing" and "Baby Loves You" and "Fly High Michelle," but they also want to hear stuff off the Diamond Boy record or Clown's Lounge. Maybe we'll do "Dog On A Bone" or we'll do "Wheels" off Enuff Z'Nuff Seven. I want to focus on the stuff from the last two records. The Diamond Boy record, I'm very proud of that first album we put out, which broke the Billboard Top 200. There are songs on that record that need to be played live like "Diamond Boy" or "Metal Heart." They've gotta be in the set. And I want people to hear "Fatal Distraction" off the new record. "Drugland Weekend" or "Broken Love." I think the record is chock full of singles. It's just a matter of what Frontiers, the label, wants to put out. But those guys are really good at what they do. There's a guy named Nick Tieder down there. He's pretty sharp. He's been working record companies for years and years. He pretty much knows what ticks out there. And he provides you with the tools that are necessary to promote an album.
MM: That's cool. There aren't many labels that do that.
CZN: Frontiers is one of the last of the Mohegan's. They really care about the bands and push those records. And the band has to work. You can't depend on the record company. You've gotta go out there and work it with the record company. It's a team. Strength in numbers really helps. You're able to navigate much more smoothly.
MM: The new album is called Brainwashed Generation and it has a few kids looking at their phones on the cover. Would I be right to assume that it's today's kids and not your own generation that you're calling brainwashed?
CZN: It could be any generation. I'm gonna leave it up to the audience there. But let's face it, that's the world that we're living in right now. Computers and TV. Social media. Everyone is doing it. It's not like it was in the old days where you go "Michael, it's dinner time" and we all sit down in the kitchen and we all say a prayer and eat a meal and we're thankful for it. Nowadays people are running at a different speed. It's not a slag on it whatsoever. I'm not saying anything disrespectful. I'm just stating the facts. The facts are that's how it is. Listen to the songs. They speak for themselves. There's a lot of fodder on this record and out there for you to pick from and go, I'm gonna write about this and I'm gonna write about that. They burn a hole in your memory. My last solo record, I talked about the history of taking away our monuments and burning stuff down and just erasing our history for the most part. And I believe we're in unprecedented times right now. There are a lot of things that have to be talked about and it's good that we are speaking as a nation. People are talking about things to try and make it better for mankind moving on for the future. A rock and roll record is nothing but a distraction from that for an hour of your life. If you want to get away and not hear about what's happening on the news or buzzing around you like a beehive, you put on a record and listen to your favorite band. A Greta Van Fleet or Metallica or Cheap Trick. And you find solace in that. And that's all this record is. A temporary diversion from what's happening in the world right now.
MM: What do you think of Greta Van Fleet?
CZN: I like them! I play them on the radio show. They're good kids. I said, once we catch the lead singer in a dilapidated hotel room with a plate of blow and two hookers then they're gonna be massive, OK? They're gonna take off. They need that big rock 'n' roll story there. But I think their label – in all seriousness – is doing a really good job. And there are other bands out there doing really good. Dirty Honey. Mammoth. There's a lot of new groups. Rival Sons. I like a lot of the new groups that are out there. I love The Struts. That's a great band. That band's gonna be massive, I think. But it's tough to build that big huge plan when things are shut down in your country. I think most bands right now are sequestered in their studios coming up with tracks, coming up with songs and being creative. That's the best thing you can do during these times.
MM: I know you did "Strangers In My Head" on the new album in collaboration with Donnie Vie. How did that come about?
CZN: It was pretty simple. I came back from my tour in Australia and he called me on the phone. We were just talking about maybe doing a song for the new record. And I said I'd love to. I thought it was a great idea. It would be good for the fans. Let them know there's no bad blood there. He was maybe pissed for a while. He doesn't hold his anger in as much as some other people do. So, we went in the studio and we laid down the track and we're both singing and playing our asses off. I think it's a wonderful representation of some of the stuff we've done in the past. It's fresh and new. He is and always has been a great writer. And along with Donnie's contribution on the record I've got Daxx Nielsen from Cheap Trick playing on a bunch of songs and Mike Portnoy from Dream Theater and Winery Dogs. My cousin is playing drums on "It's All In Vain." I had Ace Frehley on a track as a matter of fact. Track seven was inaudible lead guitar because you couldn't hear what he was playing. So, maybe we'll get him for the next record. Some good, wonderful guys came down here and lent their skills to this fabulous record. I think people will be pleasantly surprised. It's not a record that's two hours long. It's fifty minutes of pure hard rock and heavy metal and pop. We were alternative before there was alternative.
MM: Did you write the lyrics for all of the new songs except for "Strangers In My Head"?
CZN: That's correct. I do on all the records. I'm the wordsmith so far and so far, so good, we've had some pretty good results on these last couple of records. So, I anticipate the same thing in the future here. Put a great rock record out, play it on my Dash Radio Monsters of Rock show, get my friends to listen to it and push out stuff on movies, TV shows and commercials. There are a lot of great opportunities, too, right now. For all the bands. You've just gotta find it. Because when everything opens up and we've got movies again and TV shows coming into fruition and brand new records people are gonna be flocking to want to hear this stuff. It could be like the wild, wild west. You don't know what to expect. You don't know what's gonna happen. But everybody that I talk to, they all miss rock shows and bands putting out new music. So, I'm gonna keep doing it as long as I can.
MM: On the last record you had a guitarist named Tony Fennell, who I see is no longer in the band. Why did he part ways with you?
CZN: Tony ended up going. I think it was such a long tour that it took a lot out of him. He goes, "I need a break right now. I need to spend some time with my family. To get away for a little while." There was no falling out in the band at all. I loved him when he was in Ultravox. He's a great singer and a great guitar player. And then the first thing I did was I said if he's gonna be taking a break right now I'm gonna call my old guitar player, the guy who helped put Enuff Z'Nuff together with me, Alex Kane. Alex was totally on board, jumping in there and playing on the live shows and the fans loved it to see another original member of Enuff Z'Nuff on stage with us. This record is the first record that Alex is with me since the first record. Alex played on a lot of that debut, the first album with "Fly High" and "New Thing" and "In The Groove." He did all the demos on that and then he left the band to do Life, Sex & Death and we hired Derek Frigo and the rest is history.
MM: Were you and Alex in touch throughout the years or did you just run into him recently?
CZN: We were in touch. Because in the early days, I produced a couple songs on that debut record, The Silent Majority. Not on that record, but songs that were on that record. I did the demos to those on a couple of those with Stanley. So, we were good. I talked to him all the time when that record came out. I was a big fan. I gave him a lot of press. They should've been massive. They were like heavy metal Jane's Addiction.
MM: Yeah, I liked them.
CZN: And when it didn't hit a home run, he ended up going over to Europe. Alex had another band called Anti Product and because of our relationship together we worked it out where we could go out there and tour together and they could support Enuff Z'Nuff. So, Anti Product came out with Alex Kane and Enuff Z'Nuff doing a whole tour all through Europe. We never had a hatchet to bury. Certainly, weren't together all those years but it was time to get back together and heal up whatever needed to be healed. And then from there we just kept in touch the whole time until I needed a guitar player and he was the first guy I thought about. He's done a great job so far. There's another guy who plays on the record as well. His name is Steve Ramone. He's one of the Ramones. So, he was kind enough to come down and play a couple songs on the record. We grew up together. I'm a good friend of his and he does some touring with Enuff Z'Nuff as well when Alex is busy.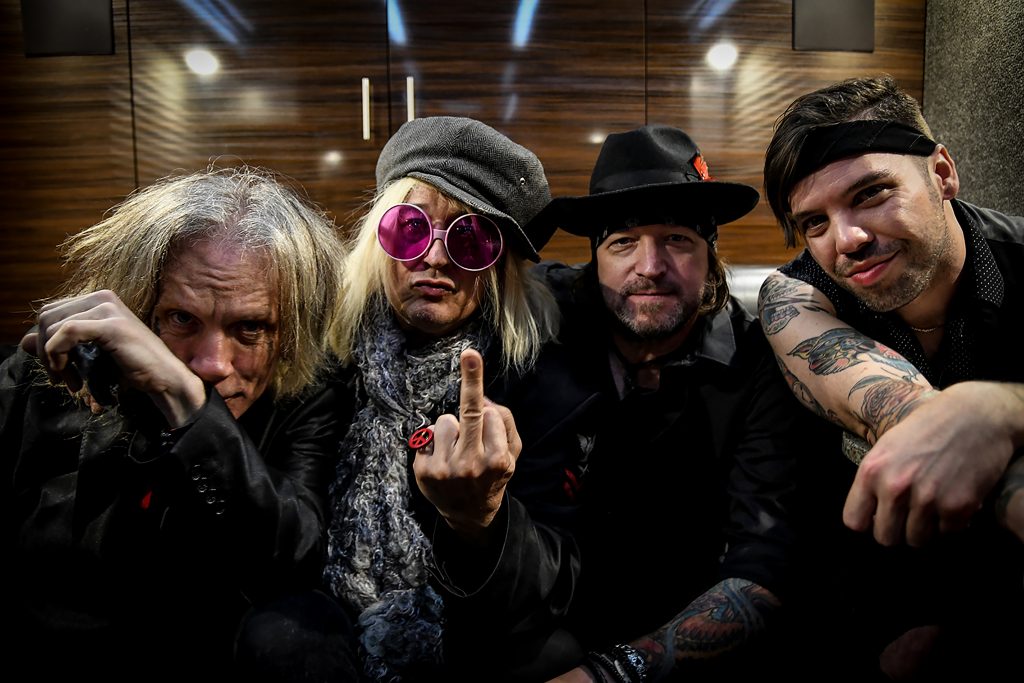 MM: My favorite tracks on the album are "It's All In Vain" and "Winding Road." Are those going to be singles?
CZN: Absolutely. We just shot the video for "Winding Road." I don't know if I'll be able to put it on Youtube but I'm gonna put it on something. It's so good. One of the best things I ever did in my life. I really love it. I think you'll be pleasantly surprised when you see it. It's pretty good. And for "It's All In Vain," I don't know if there will be a video for that one but it's one of my favorite songs on the record. It's about what's happening in the world right now. If you want to know what's going on with this record, the song that touches home and really hits the spot and leaves an indelible mark, "It's All In Vain" would be the one, which has Mike Portnoy from Dream Theater and Winery Dogs playing drums. He brought out his old Ringo Starr kit and played that thing. Went through that song one time. The guy's a one-take genius. Obviously, you are what you eat when it comes to influences and we have a lot of them. I'm a big fan of a lot of bands from the seventies until today. When you listen to that song you hear shades of a lot of different stuff. I think people will be pleasantly surprised when they hear this record and go, wow, they've taken a different approach from what they normally do.
MM: When I interviewed Donnie back in April, it sounded like he wanted to do a whole new Enuff Z'Nuff record with you but your record was due too soon for that. Will the next Enuff Z'Nuff album have Donnie on the whole record? Or have you talked about that yet?
CZN: I don't know about that, to be honest with you. We gave 30 years of our lives making great records. Could it happen? Of course, it could happen. But right now he doesn't want to really tour like I do. I like to go out and do shows all the time. He's not comfortable with that, you know? He left the band back in 2013. He'd left the band a few times. And for good reason. He was having some tough times in the world and his life is more important than anything else, but I think the last time he left in 2013 he said he was disillusioned by the business and he didn't feel comfortable getting in a van and going and touring around the country like that. And you can't blame him. The guy did that on and off for 25 years. So, for him to go back out again or to put an Enuff Z'Nuff album out without any support it probably wouldn't be the best thing to do. And I think it's a different game right now. He's better off doing his solo records. They're terrific. He doesn't need me on that. The stuff sounds great. And I get to go out and do what I'm doing. I've never quit the band or stopped. Even when I played with Steven Adler from Guns 'N Roses and stayed with him for six or seven years, I still did every Enuff Z'Nuff tour and every show. Same thing when I was playing bass with Missing Persons. I did their tour then I'd come back with Enuff Z'Nuff and do the tours.
MM: It does seem like you've been touring non-stop the past few years.
CZN: I never really stopped and I just don't want to and I think the fans have accepted the fact that the band is the way it is. Here it is and if you like it, go see them, and if you don't and you want to go the other way, that's fine, too. I always look at the glass half full. The band's still got a lot of gas in the tank. I'm gonna make records. I did it for 25 plus years with him like that. My template is, when Genesis broke up and Peter Gabriel split, instead of going out and getting a singer somewhere else Phil Collins took over. I love bands like Stone Temple Pilots and Styx and Journey and they're all great bands and they went out and found wonderful singers. Donnie's exact words to me, he said if you're gonna keep doing Enuff Z'Nuff, you should sing the songs. At least people will know it's you and know it's the band when they see you in the center of the stage. I think that's the way to go right now. Anything could change. You don't know. If David Geffen comes out of the woodwork and says hey, I'm doing I'm movie for the next Lion King, I need a whole record, we're back in the studio recording for sure. [Laughs] But you just don't see that for me to make a promise. I don't have a crystal ball. I can't do that. But right now, let's celebrate both bands. You've got his solo record, which is terrific, and you've got the new Enuff Z'Nuff album, Brainwashed Generation. You want to hear the [old] songs, you can go get the candle out, there are 20 plus albums there of wonderful songs that we've written. That's where you go right there. This job is not forever. In the next five, ten years, we're gonna have bands out there where we're gonna go I can't believe there's no more this band and there's no more that band. Because we're all getting older. How long can you go? How long can Kiss tour for? Or Aerosmith? Or Metallica? Or Cheap Trick? It's a tough business right now. It's a hard life. We've all found a secret weapon, which is watch out with your intake, be safe out there and be healthy. We're in unprecedented waters right now. No one knows what the future holds. We're living day by day. Treating each other good. Being respectful. And for us musicians, try to make music out there because one day when it opens up we'll all be prepared.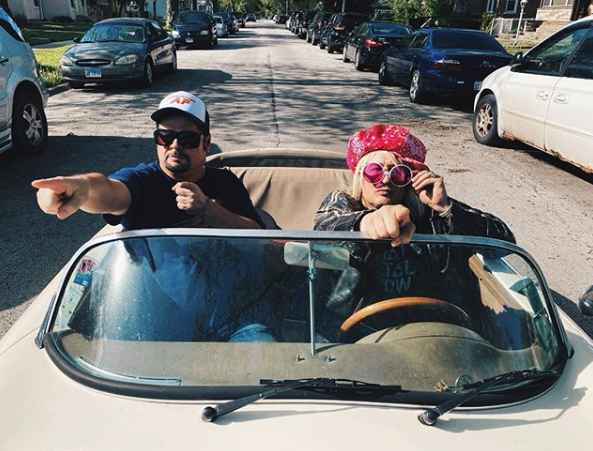 MM: You posted a photo of yourself and radio personality Mancow driving in your Porsche convertible on Instagram recently. Are the two of you good friends?
CZN: Yes. I've known Mancow now for twenty years. He was number one in Oakland then he went to San Francisco and his station was massive there then he came to Chicago and was massive beyond belief on Q101 and 103.5. The guy's had massive success everywhere he goes to. And when I was doing my Monsters of Rock show, I reached out to him and said I'm doing a show. Would you like to come out and co-host a week with me? He ended up coming out and doing a whole month with me. On the Monsters of Rock show on Dash Radio. He doesn't do that for anybody. So, it was nice that he did that. We got in the 1957 Porsche Speedster and we cruised around Blue Island, Illinois. It was really nice that he would take time out of his busy schedule to share his wares and knowledge with me on my show for the whole month of June.
MM: What else does he do these days?
CZN: He's got his own show on WLS 890 AM. He's on five days a week on that.
MM: Is it talk radio or does he play music and talk?
CZN: I think on the Mancow show he talks as well as interviews and gives his insight on what's happening in the world, most notably here in Chicago and in Illinois. He's got rock stars that come on there. But right now it's just phone calls. Because you can't have artists come in the studio until everything opens up. I think now we're in phase four here in the Midwest and you're able to have people come over to your studio and do interviews as long as they have masks on and you do the social distancing. It's OK. It's opening up right now. Let's hope it stays like this. Because these shutdowns are really hurting our country financially beyond belief and it's destroying families that have worked their whole life to survive.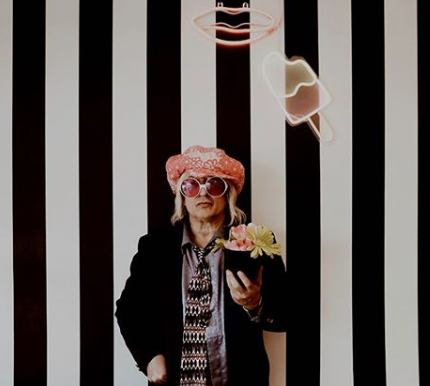 Connect with Chip Z'Nuff:
Special thanks to Chip for taking the time to chat with us again and to Jon Freeman for setting it up!