interview by Michael McCarthy
On January 28th Kimbra will kick off the first leg of her tour in promotion of her forthcoming album Primal Heart at The Paradise in Boston, Massachusetts and we at Love is Pop couldn't be more excited. Originally, Primal Heart was supposed to come out on the 19th of this month, but it's been pushed back until April 20th for reasons that Kimbra explains in the following interview. Having been blessed enough to hear the album, I feel confident in telling you that it's her best album to date, each of it songs being mighty impressive. From the moment "The Good War" begins with finger snapping and shimmering synthesized bass then continues with the infectious singles "Top Of the World" and "Everybody Knows," each and every moment of the album compels you to listen to the next until the subtle exercise in distortion that is "Real Life" brings the record to its mellow conclusion. Kimbra assures us that she'll be playing most of the album live on the 28th, which gives you all the more reason to get out and catch the show so you can be among the first to hear the stellar new songs. In the following interview, we talk about the show, the album and more.
MM: I know you're based out of New York now. Is the brutal weather we've been having here in the northeast for the last week making you miss Los Angeles yet?
K: [Laughs] No, I'm really happy in New York, actually. I'm naturally a winter person. Obviously, I grew up in New Zealand.  There's a sense of solitude to wintertime, but also a sense of community. People kind of come together in dark bars. L.A. was great for the time that I spent there. But this is where I feel like I'm meant to be right now.
MM: Do you live in New York year round or do you reside in New Zealand part of the year?
K: I left New Zealand when I was seventeen years old to live in Australia for a while then it was L.A. now New York. But I do make it back for Christmas time and to see my family, of course. And I'll be spending some time out there in February. I try to get back as much as I can.
MM: Your new album, Primal Heart, has been delayed until April 20th. What is the reason for the delay?
K: I kind of did an explanation about it to my fans on my mailing list. I've been using that as a forum to explain things.
MM: I'll have to sign up.
K: Yeah, because I released a new song on there the other day. And I tried to explain to people, you know, obviously we're living in a different world now where everyone's focused on singles, but I'm still a big believer in the role of an album. And the timing of an album. When the album feels it's ready to release and also to make sure the environment is right to release it in. So, I basically spent some time thinking about it and talking with my team and realized there was a little more I wanted to do for the record and for the campaign itself. I have some really exciting projects that I'm aligning with the release of the record. And it's taking time to finish it. I'm so humbled and appreciative that people are so understanding. To have a fanbase who'll work with you when the process has to change. They love music. The best thing about it is I plan to release more music than ever this year and, actually, before the release of the album. I'm planning on a single every month and a music video. So, I'm going to be busy, but I'm determined to make it work. [Laugh]
MM: When the album comes out, is it going to be the same version the label had me stream or are there going to be changes?
K: I don't think they'll be significant enough to alter things from what you've already heard. So, you heard the full stream?
MM: Yeah. It's great.
K: It'll stay reasonably the same. Some of the things I'm looking at are refining the mix a little bit. Things that won't affect the way the fans listen to the album. Also, related to some other things that I have coming up around the time of the record, which will be exclusive and partnering with the record itself. So, it won't change too much from what you heard. We'll see. [Both laugh]
MM: I know your previous albums have had deluxe editions and bonus tracks and things like that. Will there be any of that with the new one?
K: I can't give away too much right now so there's a little bit of a surprise, but, yeah, I do plan on partnering this record with some other projects that will come out around it. Whether that will be the traditional deluxe album, I'm not entirely sure I'll package it that way. I have something more exciting, hopefully, around this record.
MM: With the album being delayed, are any of your tour dates being postponed?
K: No, I think it's really important for me that I still get out on the road for people. I'll be starting the tour in Boston and continuing to go through with those dates. I'm actually playing most of the new album on these dates. And I'll be going around Europe. I feel like that's a way for my fans to still be engaged with Primal Heart and actually get to know the record in the live format before it's released. And that's another reason why I quite like this idea of pushing the record back, just to give time for people to marinate in the music and live with it on tour and then get to live with it in its album format later in the year. My tour dates are so important to me, that I get out to meet the fans.
MM: I guess I'll be the one person at the Boston show who's singing along. [Laughs]
K: That's right, you'll know all the songs. [Laughs]
MM: I understand that the show will be a special Valentine's Day show. What is the difference between a regular Kimbra show and what you'll be doing on the 28th?
K: [Laughs] Is the 28th Valentine's Day?
MM: No, no – it's February 14th. But I thought a press release stated that it was going to be a special Valentine's Day show.
K: Oh. I don't know anything about that. I love to play Boston, but the only Valentine's Day show will be the one on Valentine's Day. [Laughs] That's maybe some miscommunication there, but I'm very excited to play Boston. Boston, for me, is going to be a very special show because it's the first of the whole run. So, it'll be the first time I'm debuting new songs to an American audience. A lot of these album songs that haven't come out yet. I also have a really amazing stage design and lighting aspect of the show. It's a very visual show. My bass player is also from Boston so we're going to have a lot of friends come along and it'll feel like a family show.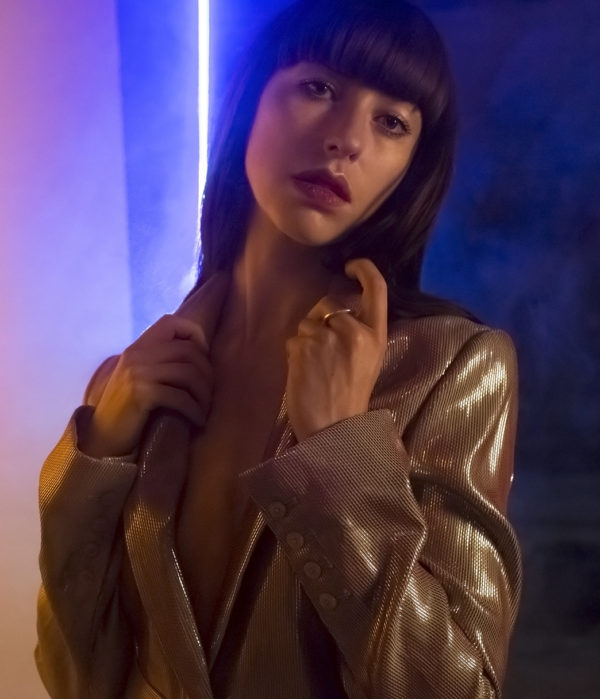 MM: Do you have a Boston story or memory that you can share with us?
K: Well, I have played Boston before and I remember it being a really exciting show. I remember it being one of my favorites. The fans were just singing along so much and very expressive. I have good memories of that show there, but I haven't spent much time in Boston apart from the time I played. So, hopefully, I'll be able to walk around and experience the city a little more.
MM: How many dates are you doing on this leg of the tour?
K: It starts on the 28th and it finishes on Valentine's Day. So, that's about a couple of weeks. I'd like it to be longer, but we'll be back soon. This is just the beginning of the tour.
MM: "Everybody Knows" and "Top of the World" both have very mesmerizing videos but yet they're both fairly simple in their concepts. Were they directed by the same person?
K: Yeah, that's perceptive of you to ask. They're very special collaborations because I went back to work with Guy Franklin, who directed my first ever video, "Settle Down." That was his first music video he'd ever made and we continued to make about five videos after that together. But then I moved to the States and kind of started experimenting with different directors – American directors – but we've always had such a deep friendship and artistic vision so it felt really great to go back and work with him. We were both very determined to make something very simple and very powerful. It was definitely intentional to make them feel like they were almost partners.
MM: You and John Congleton are the main producers of Primal Heart. Is that your first time working together?
K: It was, yeah. We had spoken a little bit around the time that I was writing and working with people. And we met up in New York for the first time and he had a very particular philosophy on how he would like to work on a record of mine. He wanted to help me access my vulnerability and personal tone that I hadn't found on previous records. It was kind of very clear for me that he was the right person to help me finish the record and help me align all the different sounds. And I'm really, really pleased with that on this record more than any of my other albums. He has a very punk rock approach. It's very bold. It's not about a lot of fluffing around and cluttering the arrangements. It's very intentional. And I really appreciated that.
MM: Skrillex co-produced and co-wrote "Top of the World."  How did you and he first connect?
K: We met backstage at Coachella. We just kind of hung out and then I was living in Echo Park at the time in L.A. and he was in town and he was like, come over and hear something I'm working on. And I got to go to his studio and have some time to listen to music. And he pulled up one beat in particular and I immediately started singing along. I had this idea for almost aboriginal sounding, ethnic sounding vocals along with the track and he was like, that's cool. He was so down with it. And immediately we just started putting it down and that's how the initial groove started for "Top of the World." And I took it away and messed with it a bunch more and had different things added. And John Congleton jumped on board and it went through different incarnations, but that's how it started. It was really cool to have it happen so organically. It wasn't a session that anybody set up or anything. It was just hanging out at his house. [Laughs]
MM: You co-wrote "Black Sky" with Natasha Beddingfield and a couple of gentlemen. Had you worked with Natasha before?
K: You know, we're just really good friends. It began in L.A. and I was living on a farm at the time with a bunch of animals and I invited her over to have some dinner with me at the farm. She was such a sweetheart and we just instantly connected, talking about authors that we loved and books and, you know, it was just sweet to meet another woman in the industry who's gone through a lot of things that I had. We wanted to do something fun together so I said why don't we do some writing. And her husband was there as well the day that we started the beginnings of that song. So, again, it was a natural friendship that evolved into art.
MM: Do I detect a Giorgio Moroder influence on your song "Light Years"?
K: [Laughs] Very nice. Yeah, I'm a big fan. And that's definitely a good reference point in terms of his synth. I always found it so timeless sounding. That's definitely on my radar. "Light Years" went through quite a few different incarnations before I settled on that version. A lot of the work was defining the synth sounds and finding the right character so it wouldn't feel cheesy but actually feel exciting and anthemic.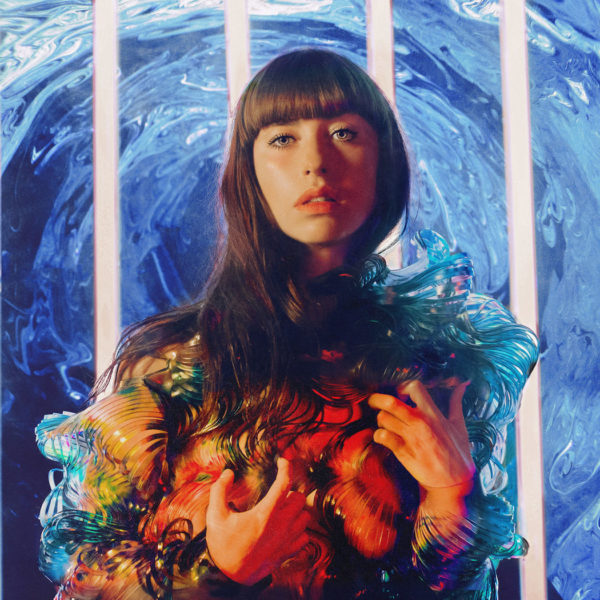 MM: Have any remixes been commissioned for the new songs aside from the Apothek remix of "Everybody Knows"?
K: I'm working hard on remixes. I have friends interested in reworking songs off this album and a lot of them are in the process right now. I'm very excited about what's coming out from that. Basically, I'm just asking my friends that I admire to interpret the songs through their lens. I'm not a big fan of the traditional remix where you just put a new kick and snare on the song and call it a club mix. I don't think it's very creative. So, I'm asking my friends to, if they want, to re-frame the entire song. To re-do it if they want. I'm definitely excited about what's coming out. I'm giving people time and, again, this is another reason why the pushback actually gives me a chance to kind of partner it with some very cool projects and showcase some other artists.
MM: Have you thought about doing a remix contest where you release the stems for one of the songs and people can do remixes and submit them then you release the winner?
K: I have thought about that, yeah. I don't know if you're familiar with the website that I have at the moment under Primal Heart on Kimbramusic.com. I left a lot of stems on there in the form of small soundbites from the album where I'm inviting fans to basically create their own beat, just using one shot samples from the record. And I have planned to collaborate with my fans in an interesting way from what they've been creating. It's very exciting to see people make beats out of sounds from my album. The more of that, the better for me. I think it's just fun to inspire creativity in others, you know?
MM: I read that Childish Gambino collaborated with you on the new album, but I didn't see him listed in the credits on Wiki. Did he work with you?
K: We've done some sessions together, but in terms of how the songs ended up in the final format, we didn't have the time to see it through together. We didn't have time to work more. He's not an official feature on any songs. We have stuff lying around that I hope will get released. I still consider him a part of this record in terms of just the way he challenged me when we did work together in the studio. He inspired me. Especially on "Top of the World." He listened to that with me and we had a bunch of ideas at the time and that's kind of what gave me the feel and spirit to go forward with that song and record a different vocal for it. But I certainly hope that we will release something together in the future. It's just a case of time.
MM: On the lyric site Genius the song bio for "Top of the World" states that "we can clearly see now that, by releasing this song, she is not getting the recognition that she thought she would have when collaborating with [other] artists." Is that accurate? I'm pretty sure it's not, but I wanted to ask you so I can submit a correction if it's not.
K: They're saying that's what the song is about?
MM: Yeah, yeah.
K: I'm not really sure what that means. I wrote the song about many things to do with ego, greed, pride, religious mythology, all kinds of things. But it's really not a meditation on my own recognition. I don't have too much interest in that. [Both laugh]
MM: Last question.  You covered Nina Simone's "Plain Gold Ring" on the international version of Vows. What are your top five favorite Nina Simone songs?
K: "Be Your Husband," that's one that I used to love when I was very young. "I Put A Spell On You." "Sea Lion." "Plain Gold Ring." And a fifth one? Let's see. I know it's just a song that she has sung that I remember in my life but probably "I Loves You Porgy."
Extra special thanks to Kimbra for taking the time to do this interview and to Jasmine Lywen-Dill at Warner Bros. for setting it up!
KIMBRA TOUR DATES:
JAN 28
PARADISE ROCK CLUB
BOSTON, MA
JAN 29
BROOKLYN STEEL
BROOKLYN, NY
JAN 30
9:30 CLUB
WASHINGTON, DC
JAN 31
UNION TRANSFER
PHILADELPHIA, PA
FEB 02
THE MOD CLUB
TORONTO, CANADA
FEB 03
CONCORD MUSIC HALL
CHICAGO, IL
FEB 05
CEDER CULTURAL CENTER
MINNEAPOLIS, MN
FEB 08
WONDER BALLROOM
PORTLAND, OR
FEB 09
IMPERIAL
VANCOUVER, CANADA
FEB 11
NEUMOS
SEATTLE, WA
FEB 13
THE REGENCY BALLROOM
SAN FRANCISCO, CA
FEB 14
THE THEATRE AT THE ACE HOTEL
LOS ANGELES, CA
FEB 15
THE OBSERVATORY
SANTA ANA, CA