interview by Michael McCarthy
Hailing from New York, rock band The Cringe is about to release its sixth album, Everywhere You've Never Been, this Friday on April 19, 2019. Although it didn't start out as a concept album, a theme became evident during its creation; each song was about somewhere the band had visited. As frontman and guitarist John Cusimano says, it "evokes the feelings, visions, people and places of different cities around the world." Some cities generated positive feelings while others left Cusimano, the band's songwriter, experiencing something more akin to angst and frustration, such as the lead single "I Can't Take It No More," which is about New York City. Unless I've missed something, none of the songs actually name the cities they're about, but that will be revealed in the liner notes of the album. It's a fantastic record that meshes old school rock 'n' roll like The Rolling Stones with that of a modern, indie rock band. And rather than repeating the sound they put forth on their first five records, it finds the band breaking new ground. They tried out different styles and tones on this one and it paid off, making it their most eclectic record yet. The songs still sound like the kick-ass rock band many have come to know and love, but perhaps they favored their newer influences, such as Green Day, more so this time around. Whatever they did, it resulted in a record that's both cohesive and diverse and I dare say that every song on the album is addictive enough to be a single. It's the sound of a band at its prime and I can't recommend it enough. The band is starting a tour with Tesla tonight and I'm very much looking forward to seeing them this Friday at the Casino Ballroom on Hampton Beach, NH. (Tonight's show is in Boston at the House of Blues.) John and I discuss the tour, the album and much more in the following interview.
MM: Where are you at today?
JC: I'm in upstate New York. At our house up here in the Lake George area.
MM: Do you have a day off today or has the Tesla tour not started yet?
JC: The Tesla tour starts tomorrow, actually. We're going to Boston then we're off to the races for a couple of weeks with our friends in Tesla.
MM: Tomorrow night you're playing the House of Blues in Boston. I doubt Tesla is aware of it, but they're the first old school heavy metal band ever to play there. They never host any bands that people might call hair bands, as much as I hate that term. They're all about hip or newer acts. But having Tesla makes sense to be because they were never a band to put their image before their music. You have to tell them, they are the first band of their ilk to play there.
JC: I will definitely tell them that and I'm sure they'll be happy to hear that. They're really good guys. And they're hard-working and they've got the tunes and the chops to back it up. I love playing with them and their crowds are really great. I mean, we love playing in front of their crowds. And we dig hanging with those guys.
MM: I'm seeing you Friday at Hampton Beach in New Hampshire. I normally go to shows at the House of Blues in Boston but, unfortunately, I'm disabled and can't drive and I couldn't find a ride for that one. But I will see you at the beach.
JC: Yeah, come say hi. We've played there a bunch of times. It's a great venue and you're literally, as you know, right on the water. It's great.
MM: Now that's the 19th. That's the day your album comes out, right?
JC: Yeah, it is.
MM: Are you planning to do anything special to celebrate, either amongst yourselves or during your set?
JC: We're gonna play. And the fact that we're doing a gig the day our album comes out is a celebration in and of itself.
MM: I understand each of the 13 tracks on your new album, Everywhere You've Never Been, is inspired by a different city. I won't ask you to tell me which city every song was inspired by, but could you give us a few examples and tell us what in particular about those cities inspired you?
JC: Sure. Well, if you buy the album it actually says which songs are inspired by what city on the artwork. And if you buy the vinyl version of the album, we actually included 13 postcards for each of the different songs. And they all come from the city that inspired that song. I think back to one of my favorite albums, Exile on Main Street [by The Rolling Stones], and if you bought that album back in the '70s when it came out, it came with postcards. So, that inspired me to have us do postcard inserts on the vinyl release of the album. The lead single is "I Can't Take It No More" and that was inspired by my hometown, New York City. It's about New York City angst. The pressure of living in a city like that is what the song's about.
MM: It sounded like you were kind of burned out on the city in the lyrics.
JC: Well, I'm never burned out on New York. I love New York. It's my hometown, but it is a pressure cooker to live there. Never mind succeed, there's pressure to even survive sometimes. That was what that song was about.
MM: Can you tell us about a couple others?
JC: OK, what else is there? Oh, "Time is Moving On." It's a song that was inspired by the city of Oakland, California and it also was inspired by my friends who are in Green Day. They're Oakland boys. They grew up there. They still live there. I had the opportunity to hang out with Mike Dirnt, who's a good friend of mine. He showed me that city, and all of its charms, and all of its quirks, and everything about it. So, I wouldn't say I was trying to write a Green Day song, but it was definitely inspired by them and that city in general.
MM: Is there a song about Boston?
JC: [Mistakenly thinks I said Austin.] There is. There's a song called "Smoke 'Em If You Got 'Em" that I wrote with my good friend, and who is also based out of Austin, Bob Schneider. He's a singer-songwriter, who you may have heard of. I guess his biggest hit was a song called "40 Dogs."
MM: I looked him up in preparation for this. He's really good.
JC: Yeah, he's really good. He's been around for years and we write songs and record songs together all the time. And this is one of those songs. He's from Austin and we go to Austin all the time. My band's played there countless times. My wife, Rachel Ray, has thrown big events there doing South By South West called Feedback at Stubb's. Bob always plays. I always play. So, this year I actually played with him and came on stage during his set and played one of the songs we co-wrote together. And then he returned the favor – our set was right after his – and he came out and sang this song, "Smoke 'Em If You Got 'Em." So, that's gonna be an Austin song because I was with Bob, an Austin-based songwriter and singer.
MM: Is there one about Boston, Massachusetts?
JC: I don't know. You're stretching my memory bank here. [Both laugh] It's been a few months since we mastered the album. I don't even know if there's one about Boston. I do love Boston.
MM: Everywhere You've Never Been finds you guys turning over a new page, trying different sounds and styles. Did you set out to break the mold, so to speak, when you were writing the record?
JC: That's a good question. It's a work in progress as it's being created. I didn't set out to do an album that's a travelogue. I didn't set out to have any connection whatsoever. I was just writing songs. It's actually a pretty long album. I think it's 50 minutes. If you get the vinyl, what happened there – because it's so long – is something called groove cramming, which happens when the loudness of the album can't be normal. It has to be a little lower just to cram all that information on a vinyl record. So, I actually put instructions on the album: play this loud. Because it's so long. Yeah, at some point when we were maybe three quarters of the way through, and most of the songs were written and recorded, I felt there was an underlying theme. There were just a few more left to go. It was ironically places I have been and then we named the album Everywhere You've Never Been. And sort of it [the travel theme] underscored everything. And we also had the opportunity to work for the second time with our producer Don Gilmore, and he produced our last album before this one, and did a great job, but we were still trying to get to know one another when we worked on that album. By the time we recorded Everywhere You've Never Been, we knew each other really well. We were good friends. And we worked more efficiently, and then more importantly creatively, because we didn't have that breaking in period. We'd already done that. We knew each other's strong suits. He knew how to get whatever he needed to get out of me and I knew what to expect from him. He's a really sweet guy and I'm really happy about it.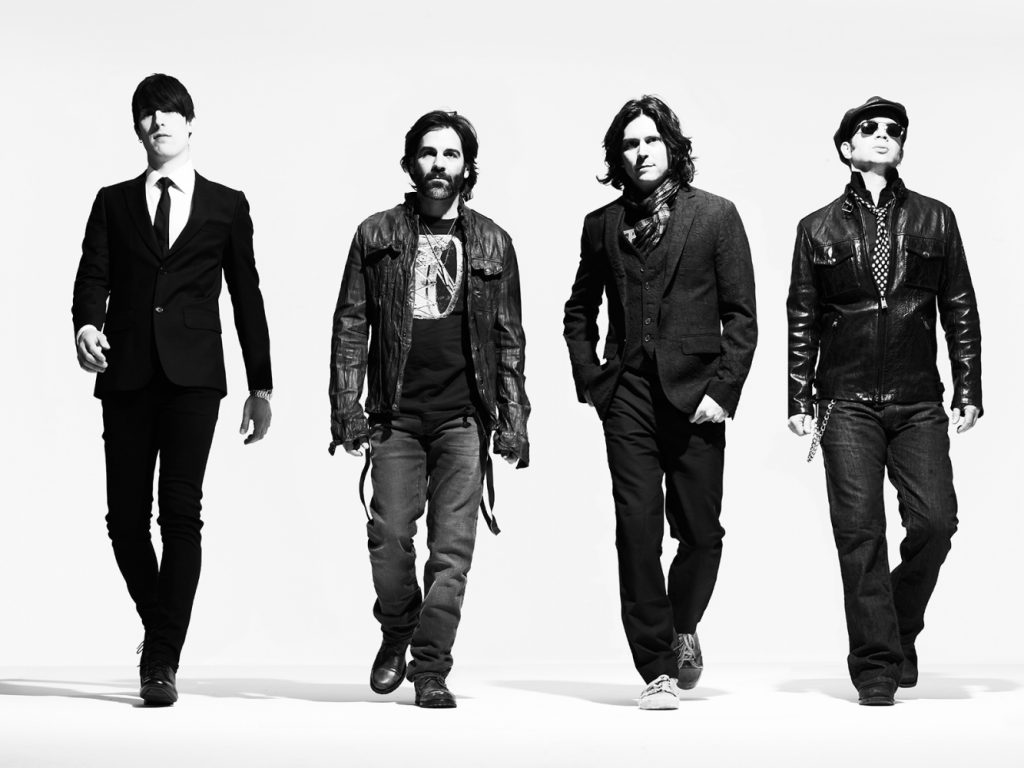 MM: If you could have any producer alive today produce your next album and it couldn't be Don, who would you want to work with?
JC: If it couldn't be John…
MM: You must have a list of dream producers.
JC: I mean, we're talking about producers that are alive?
MM: Yeah.
JC: Because George Martin is no longer alive. Butch Vig; I would be thrilled to work with him.
MM: I love him.
JC: He produced one of the greatest rock albums that's ever been made with Nirvana and I would interested to work with Rick Rubin because he's done so many different and diverse types of music. I'd be interested in his process and how he can do a Slayer album, and do a Chilli Peppers album, and do a Johnny Cash album. And get the best work out of all of those bands. Who else? I would be interested in working with some of the songwriting-oriented producers, whether it's Ryan Tedder or maybe Butch Walker –
MM: – Oh, I love Butch Walker. He's my favorite artist on the planet.
JC: Yeah, he's a super talented guy. But that's my short list, I guess.
MM: Cool. So, I know the new record was recorded at the legendary Power Station in New York. Was it your first time recording there?
JC: No, pretty much every single album we've ever recorded, we recorded there. [Laughs] It was originally called Power Station then they changed it to Avatar and then they changed it back to Power Station when Berklee School of Music bought it. But that's our studio, man. We've recorded there for years and years and years. It's my happy place. I love working there and being there. Their studio A is one of the most classic live rooms in studio recording history. For my money, it's the best studio in New York City. We also did a lot of work in my studio, actually. My studio above my garage in upstate New York, which we have affectionately named Big Wood Studio because we're in the middle of the woods. There's a lot of really interesting recording here. We get really cool drum sounds. Mic-ing stairwells and doing all sorts of unconventional things because Don Gilmore's a genius. And then we did the vocals, which we did the same way we did the vocals on the last album in the basement – or, rather, the parking garage of the Sunset Marquis Hotel, which is called NightBird Recording Studios. It's a smaller studio, but it's great for doing overdubs and doing vocals. It was built back in the '90s. I was told this story that Jeff [Beck] was jamming in the middle of the night and disturbing all the other people who were staying at the hotel. So, the general manager said, "Jeff, I love you. You're a legend, but you can't be playing guitar this loud at three in the morning, but we have a room down by the parking garage, which is a laundry room essentially, and you can play there all you want and it's far enough away from the rest of the rooms that no one's going to care if you're jamming." And that became NightBird Studios. It is literally in the basement of the Sunset Marquis Hotel in West Hollywood.
MM: Who does the songwriting in the band?
JC: You're talking to him. On this
, there's the song that Bob and I co-wrote and there's one other song called "(When It Feels Like) The Train Has Left the Station" that Don and I co-wrote. But other than that, every song on the album, I wrote it.
MM: What do you usually start with when you're writing? Do you start with a guitar riff or a lyric idea – how does the magic happen?
JC: Thank you for calling it magic. [Both laugh] Typically, I'll be playing a guitar with the recording device on and I'll just start playing different riffs, and different licks, until something sticks. Then when something sticks I'll build around that. I'll maybe sing phonetically and play that one riff until another riff happens. Then I sing phonetically around that until a phrase makes its way out. Maybe it's "I Can't Take It No More." A word or phrase that came out. And then I build out around that. That's how it works.
MM: Do you do any writing on the road or do you do it when you're not?
JC: I certainly do. In fact, one of the songs, which was inspired by Paris, I wrote on a flight back from Paris, singing quietly into my earbuds on Garage Band on my iPad. People looking at me on the plane like I'm a freakin' idiot. [Both laugh] And that turned into a song on the album. That song is "Crazy Love," by the way.
MM: When was the last time you had writer's block and how long did it last?
JC: Oh my God, it's always a fear of anyone who writes music. I'll go through a couple of weeks having writer's block, but what I do to help alleviate that is – going back to Bob Schneider now – he has a thing called The Song Game, which is an E-mail that he sends around to – I guess there's 15 or 20 of us singers and songwriters in The Song Game right now. I've been in the song game for the better part of a decade. And he sends out an assignment every week with a phrase or a word and you are tasked to write a song including that phrase or a word. It doesn't matter if you record it in a studio with a huge band or you sing it into your iPhone voicemail. You have to send in a song every week. You're not supposed to critique or discuss the songs unless you really want to. You just have to write a song every week no matter what. And, as Bob says, sometimes the songs that you think are the worst and most terrible ideas you've ever had end up becoming a song that's very successful, or a piece of a song, or a springboard to something else that you write. So, the songwriting muscle is just that. It's a muscle and you have to exercise it and force yourself to write at least a song a week every week whether you like it or not. You're still flexing that muscle. I think it's a good way to try and avoid writer's block. It's gonna happen anyway, but that's OK. Write a bad song. Just continue writing.
MM: Are you guys able to travel in a tour bus at this point or are you doing the van thing?
JC: We've done both. Usually, we do the van thing. It depends on the magnitude of the tour. When we did the Motley Crue tour we had a tour bus. Mostly, our crew was on the tour bus and we were driving around in a van. Just to keep our heads clear. Living on a bus can be, as every musician knows, really challenging. Usually, we do the van thing.
MM: If you could have any artist today guest on your next album, who would you want to work with?
JC: That's tough.
MM: Maybe there's someone you want to write a song with?
JC: I mean, Paul McCartney comes to mind. Springsteen comes to mind. Eddie Vedder comes to mind. Those are my heroes. I wish Bowie was still alive because he may be my favorite musician of all-time.
MM: One of my favorites, too.
JC: I did meet Jack Antonoff because his band Bleachers played at Feedback in Austin at Rachel and I's event. I'd love to work with that guy. He lives in Jersey. He's close by. He seems like a really cool guy. Speaking of songwriters, that guy has more hooks than a closet. Every song he writes has a huge hook. I really respect that. That's hard to do. And that's one of the elusive parts of songwriting. Nailing that hook. And he does it like crazy. He obviously produces and works with other artists so I'd dig working with him.
MM: That would be sweet. Have you shot any videos that will be coming out?
JC: Three days ago we just shot the video for "I Can't Take It No More." It will be coming out on the 18th in time for the record release and it's basically a video of me. The way we shot it is, I walked around Long Island city, Queens, at double speed with the song playing twice as fast as the song usually plays. Lip-synching to the song twice as fast as it normally plays. Then they're going to slow that down so I'm walking normal speed but it's in slow-motion. It adds a kind of cool effect.
MM: Sounds intriguing. Who directed that one?
JC: That is Phil Smith, who is a buddy of ours, who helps shoot all of our live footage so we have stuff for social media and to post on Youtube and other fun places.
MM: I loved your video for "Deep Girl."
JC: Oh, thanks.
MM: I know it was directed by a guy named Jake Nelson and he also did "Finally Gonna Be On Your Own." Are those the only videos you've done with him?
JC: Yup, those are the two. People like that video ["Deep Girl"]. It's sexy and kind of weird and cool with tattoos moving around. They dug that. This video for "I Can't Take It No More" is a little more straight ahead in that it's me singing and walking around. It's not so conceptual.
MM: What was the last video you made before that one? Not counting the lyric video for "I Can't Take It No More"?
JC: It may be "Deep Girl." [Laughs] I'm not sure.
MM: It looked like you went around five years without making one from what I could find on Youtube.
JC: That could be accurate. My bad.
MM: I'm a big fan of the old school heavy metal bands, but you guys strike me as more of a straight forward modern rock band, which is pretty far removed from some of those bands. So, why do you seem to only tour with metal bands when you'd be exposed to a wider audience if you toured with other bands?
JC: I think that's a good question. We go where the opportunities present themselves and years ago we toured with Steel Panther in the U.K. They're very over the top and very funny. They're almost a parody of a hair metal band. That was a little blip on the radar screen in that world. And then about a year or two later, we had the opportunity to go out on the road for a year and a half with 60 shows with Motley Crue and Alice Cooper. That was major, major exposure for us in that world of heavy metal, hard rock, hair metal – whatever you want to call it – that world. We were playing with two legendary bands and we were playing in front of 15 to 30 thousand people a night all over North America. And I think – I'm not an agent or a booker – but I think that put us on the radar and the map for that kind of music and then things like Tesla, Queensryche and Ratt started calling our agent and saying, hey, they just did a 50 city tour with Motley Crue and Alice Cooper, can they work with us? And we weren't gonna say no.
MM: So, was that the final tour that Motley did that you were opening up on?
JC: Yes, it was.
MM: Then I've probably seen you twice already because I went to that twice.
JC: Then you probably have seen us twice already.
MM: How do the heavy metal audiences generally react to you guys?
JC: They seemed to like us and we like them. When you play to that kind of heavy metal crowd there's things you make sure you do. You've gotta be super high energy. You've gotta acknowledge the crowd. Say, hey, wherever you are, whether it's Boston or Cleveland, you say the name of their city, obviously. And be very happy and thankful toward the headliner because they're there to see the headliner. And just bring energy and energy. And we're not a cover band, but we'll leave a cover or a cover and a half – songs we think they'll like – in our set. For example, we have a song called "In God We Trust" and we go in and out of "Paranoid" by Black Sabbath during that song and the crowd loves that. And then, we do not get an encore, but our last song is usually a cover. We tend to play "Jailbreak" by Thin Lizzy. Those kind of crowds, that's what they want to hear. That's what they respond to and know.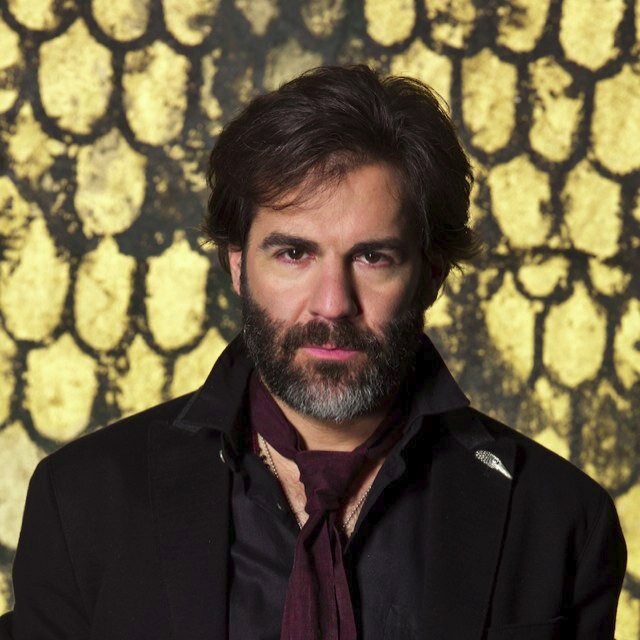 MM: There's one last thing I'll ask you about. When I looked you up on Wikipedia, it didn't say much about you guys, but it did say that you personally started off practicing law. Does this mean you're an attorney?
JC: I am a New York state licensed attorney.
MM: What sort of law did you practice?
JC: I used to be in the film business working on independent movies. Then I met my wife Rachel and she needed someone to start merchandising and licensing because she was starting to get some success and recognition. So, I started my own business, which has been quite successful for both of us. So, yeah, that's what I do. And the rock thing.
MM: How long did you have to go to school for that?
JC: I did three years of law school then I took the bar exam and passed it.
MM: Did you pass it the first time?
JC: I did indeed. I'm not one to have to subject myself to that more than once. [Both laugh]
Special thanks to John for taking the time to do this interview and to Taylor Haughton at Girlie Action Media, Inc. for setting it up.
The Cringe Tour Dates
4/16/19 – Boston, MA – House of Blues – w/ Tesla
4/18/19 – Portland, ME – Aura – w/ Tesla
4/19/19 – Hampton Beach, NH – Casino Ballroom – w/ Tesla
4/20/19 – Sayreville, NJ – Starland Ballroom – w/ Tesla
4/23/19 – Glenside, PA – Keswick Theatre – w/ Tesla
4/25/19 – Canton, OH – Canton Palace Theatre – w/ Tesla
4/26/19 – Erie, PA – Warner Theatre – w/ Tesla
4/28/19 – Baltimore, MD – Baltimore Soundstage – w/ Tesla

The Cringe Online
Website
Facebook
Twitter
Instagram