interview by Michael McCarthy
I was recently introduced to the music of London-based singer/songwriter Lena Laki, whose magical music is dreamy folk but with a hint of jazz elegance. Her debut EP, Take Me With, opens with a song called "Another Woman" and it's easy to imagine Nina Simone singing it back in the day. Like most of her EP, it's largely acoustic, consisting of acoustic guitar, piano and wonderful strings. Actual, real strings, not some synthesizer made to sound like them. My favorite song of Lena's is called "Craving," which begins sounding similar to a waltz, at least to my ears. Like all of the songs on the EP, it's nothing short of gorgeous. So, naturally, I had to see about interviewing Lena and, as you can see below, it all worked out.
MM: I understand that you were born in Germany but now call London home. How old were you when you left Germany and where did you reside there? What was the reason for your move to London?
LL: I moved to London from a small city called Heidelberg about 2 years ago – I had lived in the UK before, in Brighton, and I really love the mentality in the UK, especially the vibe in London. People are so friendly and open-minded, and there is lots of music too ☺
MM: I read that you started off doing mostly jazz and folk covers. What are some of the songs you were covering?
LL: Mostly older Jazz Standards such as At Last, All of Me, or Cry Me a River, but also some Nick Drake, Elliott Smith and Tom Waits songs.
MM: Do you still do any covers when you perform today? If so, what are song(s) are you covering?
LL: It's always great to play some covers once in a while, and especially to create your own version of a song. I don't do it so much lately, although I do enjoy playing "Dance me to the End of Love" by Leonard Cohen every now and then.
MM: How old were you when you wrote your first song? Do you remember what it was called?
LL: I have always had musical ideas and songs in my head, some have accompanied me for many years until they turned into actual songs. I do remember composing my first song on the piano, a melancholic piece that I named "Rain Song" back then. It was a very important piece for me for many years, I was obsessed with perfecting it and playing it always made me feel at home. Now "Craving", the second single from my EP, is actually based on "Rain Song"!
MM: Did you do any other type of writing before you started writing songs, such as poems or short stories or journaling, etc? If so, do you still do that type of writing today in addition to songwriting?
LL: Yes, I used to write poems and little short stories many years ago, I still do it sometimes, but mostly for myself – I never felt like sharing those. I'm much better in writing music.
MM: I understand at some point you started collaborating with Christoforos Diakoulakis on lyrics and that he's your husband now. Do the two of you still write songs together or have you started writing songs entirely on your own at this point?
LL: I write my own songs, but of course other people get involved in the process. Chris will be the first person to listen to something I've come up with, and he will suggest ideas, make useful comments – sometimes he will also provide the song with lyrics or a poem of his forms the basis of a new song. My musicians also contribute their own ideas until the song reaches its final form.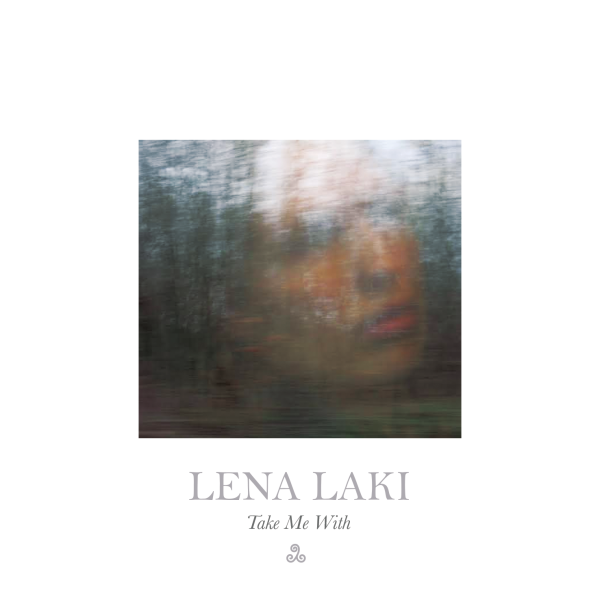 MM: How does the songwriting process typically work for you? Did you usually start with his lyrics and poems and then create the music or did you create music and then find lyrics that fit it?
LL: This has happened in different ways. Sometimes I took one of Chris's poems and turned it into a song, and other times I wrote the music and melodies first and Chris wrote the lyrics on top of it. We have a very close connection and talk and discuss about which themes and words suit the music.
MM: Did Christoforos co-write all of the songs on your EP with you?
LL: Yes.
MM: Is Christoforos a musician at all? If so, has he released anything yet?
LL: He has a very musical mind and understanding, but he is not a musician himself.
MM: I was especially impressed by the strings on "Craving." Who performed those?
LL: Thanks! The strings are performed by a string quartet, 2 violinists, 1 viola player and a cellist. The two violinists, Giorgia Macellari and Abbie Davis, are performing in many of my gigs too. The string arrangement in Craving was written by Costas Stergiou, the producer of the EP and an amazing musician himself. He is also playing some of the instruments on the recordings.
MM: Is this EP your debut or have you released other things in the past?
LL: Yes, this is my debut EP.
MM: Who produced your EP?
LL: Costas Stergiou, a fantastic producer, composer and musician from Greece. I was so lucky to work with him, he did an amazing job.
MM: Are you on a record label or are you releasing it independently?
LL: This is a self-released EP.
MM: If you're releasing it yourself, did you use a crowd-funding platform to finance it, such a Pledge Music?
LL: I didn't use a crowd-funding platform to finance it.
MM: Have you always been a solo artist or were you ever in a band?
LL: I have always played my own songs, and I have collaborated with many musicians back in Germany and here in London.
MM: I love the way your songs exist somewhere in between jazz and folk. But if you had to call it one or the other, which one would it be?
LL: Thank you! I definitely see my songs more on the folky side, somewhere around modern-indie-folk, which is quite an open genre anyway. Maybe my singing gives it a slightly jazzy touch, as I was very much influenced by female Jazz singers of the past.
MM: What instruments do you play? Did you take lessons? If so, did you want to take lessons or were you told you had to take them when you were a child?
LL: I play the guitar and still take lessons occasionally to improve, as I am mainly self-taught. When I was younger, I used to play the clarinet and a little bit of piano. I might pick up the clarinet again at some point, it is such a beautiful instrument, but I forgot a lot unfortunately.
MM: Do you come from a musical family?
LL: Yes, both my sister, brother and father play instruments, and my uncle is a songwriter too. So it was always kind of natural for me to play music.
MM: Who are some of the artists you heard when you were young and listening to your parent(s) records or radio station?
LL: Through my father I came across many artists from the 60s and 70s, such as Joan Baez, Bob Dylan, Jefferson Airplane… Then there is a southern German radio station that plays lots of old stuff too, so I never really listened to pop music all that much.
MM: What was the first album you ever bought with your own money?
LL: That was definitely an album by The Kelly Family – probably the one called Over the Hump. They were an Irish Folk-band, a family of 8 or 9 members actually, and as a child I was obsessed with them.
MM: Are there going to be CD or vinyl copies of your EP released or are you just releasing it digitally for now?
LL: Yes, there will be a CD copy of my EP too! Available through Bandcamp and through my website, www.lenalaki.com!
MM: When you buy music, what format do you prefer? Digital? CD? Vinyl?
LL: Usually I buy music digitally.
MM: Name five of your all-time favorite albums?
LL: Felt Mountain (Goldfrapp), OK Computer (Radiohead), Philharmonics (Agnes Obel), Five Leaves Left (Nick Drake) and the Very Best of Nina Simone, of course.
MM: Will your EP be on Spotify and/or other streaming services? What do you think about streaming music in general? Many artists I've spoken with don't like it because they've yet to get paid a cent from it, but others think it's the way of the future and do like it.
LL: Yes, it will be available on Spotify. My main priority at this point is to reach as many people as possible, although I understand and share some of the concerns and reservations you mention.
MM: Do you stream music? If so, what service or services do you use?
LL: I use Spotify to stream music.
MM: I understand that you're a fan of Goldfrapp and Radiohead, who both use a lot of electronic elements in creating their sounds. Might you incorporate electronic sounds in your music in the future?
LL: Yes, I would definitely consider that if I think it serves the song – I wouldn't do it simply for the sake of doing it.
MM: What are your plans for the future? Are you already working on another EP or an album or are you going to go on an extended tour?
LL: I am already working on new songs which will hopefully lead to another EP or an Album in the near future ☺ I will play gigs across London and am planning to do some shows in Germany and possibly Greece, but I haven't planned an extended tour at the moment. I would love to play some gigs in the U.S. at some point!
At the end of our interviews we always ask some random questions. Here are yours:
MM: Are you a fan of superhero movies? If so, what are your favorites?
LL: Not really…
MM: What was the last book you read?
LL: God Help the Child by Toni Morrison
MM: What song is stuck in your head right now?
LL: Hanging by Ane Brun – like for the last few months, she is simply amazing.
MM: Can you name the five Spice Girls without looking it up?
LL: Hmm, Posh, Baby? … no, I clearly can't. ☺
MM: If you could have any person alive today come to one of your shows, who would it be?
LL: Alison Goldfrapp
www.facebook.com/lenalakimusic
www.twitter.com/lenalakimusic
www.YouTube.com/lenalakimusic
www.instagram.com/lenalakimusic
Thanks to Lena for taking the time to do this and to Rachel White for arranging it!