by Michael McCarthy
I was recently introduced to the music of indie singer/songwriter bitter's kiss (real name: Chloe Baker) and soon fell madly in love with it. Her always emotive voice immediately grabs you, sounding like a genetic cross between Lorde, Banks and Cœur de Pirate, three of my favorite artists. At times she sounds earthy, her voice having a somewhat smokey quality to it, yet at other times she sounds ethereal, like an angel phoning God and reporting what she sees. To that end, Chloe excels at human observation, the eight songs on her debut album wise beyond her 15 years. Listening to her insightful lyrics, you'd swear she was a 50 year old recalling a life of bad breakups and other worst – and best – experiences. "I don't mind watching couples hold hands / I hope they're happy 'cause they won't be in the end / When one of them is left heart-broken," she sings in "No One Will," a song about choosing to be alone because, well, love just isn't worth it. Don't write her off as a pessimist though; another song is called "Lovin' Life" and is rather optimistic. "Oh what a happy life to be living / Oh what a happy gift I've been given," she sings joyfully. Suffice to say her songs are lyrically eclectic, and they're just as much so musically. "No One Will" and "Already Gone" have borderline jazz percussion while "Lovin' Life" is pure synth pop. And then the drums of "Waste of It All" have a marching band quality to them, the song also featuring horns. Like any brilliant album, you never know what you're going to get from one song to the next. Likewise, I did not know how Chloe was going to answer my questions as I asked one after another in an almost rapid-fire manner, since her answers were always short and to the point, which left us ample time for me to ask her plenty of our random questions. So, read on and enjoy; Chloe is just as wise as you'd expect from her lyrics and she's full of surprises.
MM: How old were your when you wrote your first song?
CB: I was fourteen. I mean, I've always been writing since I was younger but the first original song that I recorded I was fourteen.
MM: How old are you now, if you don't mind my asking?
CB: I'm still only fifteen.
MM: Did you write the songs on your album by yourself or did you work with any co-writers?
CB: No, I wrote them by myself.
MM: Do you usually start writing songs with a lyric or a beat, or how does it usually begin?
CB: I usually write songs on the piano so it always changes up. Sometimes I do the piano then lyrics. Sometimes I'll just write them together.
MM: Your songs seem very poetic to me. Do you write poetry at all?
CB: Yeah, I've always loved writing poems, too, actually. A lot of free writes, too. I'll write paragraphs then dissect them into songs.
MM: I read a little interview with you where you stated that you're a Canadian citizen but I know you're living in New Jersey. How long have you been living in New Jersey and how long did you live in Canada?
CB: I was actually born in New Jersey but my parents were born in Canada.
MM: I really love the video for "Love Won't Make You Cry," especially the Paris parts. When you filmed there, did you have permission to film there or were they what they call stolen shots?
CB: Actually, the film team that we used for the video was out of Ireland. So, I shot my part of the video in Ireland. Then the film crew went to Paris to shoot the other part. I'm not really sure how that went. I don't think they asked anyone. I think they just went.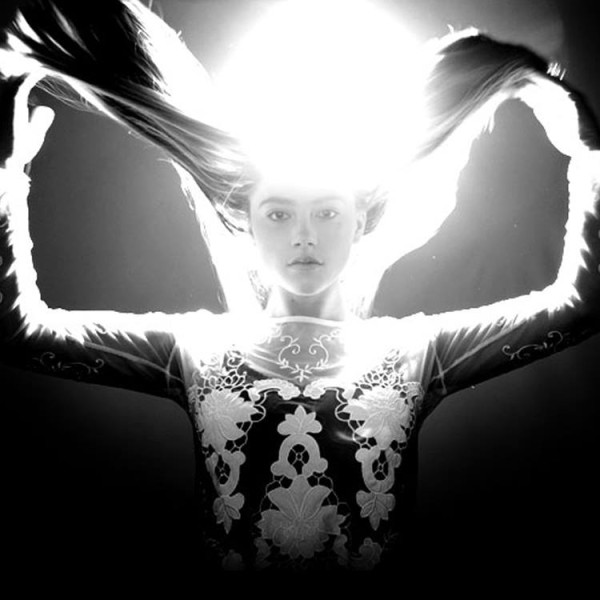 MM: Of all the places you've visited so far, what's your favorite place?
CB: Actually, Cork, Ireland was really cool. I think that was my favorite.
MM: Have you thought about doing any songs in foreign languages? I think your voice would fit perfectly with French.
CB: Yeah, I haven't really thought about that, but I think some of my songs, especially "Love Won't Make You Cry," lend itself to a French audience. I mean, that would be interesting. My Dad speaks fluent French, so that would help. I've never really thought about that though.
MM: Has anybody ever recognized you from your videos and approached you?
CB: No, not yet. I think [at] some industry meetings – I was at a diner once with a bunch of industry people and some people were like, oh, um, my daughter told me about you. Sometimes people I don't know very well around where I live often hear about my music, but not off the street or anything though.
MM: Have you done much performing live yet?
CB: I've performed at this place called Rockwood Music Hall in the city and then I performed when I was in Los Angeles. And I did a performance where my dad was on guitar and I was singing in London. And then a pub in Cork, Ireland, and that's it. But I hope to do more live though.
MM: Do you think you'll do a summer tour or anything like that?
CB: I have nothing planned except I'm doing Canadian music week, but I'm just going to continue to do venues, not really a tour but I'll play as much as I can this summer.
MM: I was listening to your album and "Love Won't Make You Cry" came on like a second and a half after I started watching the video on Youtube and it gave it this great trip-hop vibe. Have you ever thought about having it remixed like that?
CB: Yeah, actually, a lot of my songs get asked to be remixed. I don't know if you know my song "Lovin' Life" off my first album was remixed [by Bolier and Redondo] and now it's "Lost and Found." And that's like an EDM song. It's on Spinnin' Records and it's doing really well in Europe now. So, yeah, I'm always open to people giving a shot at remixing my songs.
MM: If you could have any artist or producer remix one of your songs, who would it be?
CB: There's this EDM artist called Flume. You've probably heard of him. But I love what he does and I think it would be so cool if he remixed one of my songs. Or even to work with him, to create something new with him, I would love that.
MM: Insofar as the the radio remixes go, have you gotten any airplay out of those?
CB: Yeah, they're on a few indie radio stations. A bunch of indie radio stations have picked them up. From all over. So, that's been good.
MM: I could really hear your songs on college radio.
CB: Some college in Boston has been playing them, too.
MM: Since your album is eight songs long, have you thought about re-releasing it as a deluxe edition with the radio remixes and some new songs added to it?
CB: Yeah. Actually, I'm thinking there might be an EP or something with a few mixes coming out.
MM: Are you working on album number two at all yet?
CB: I mean, I'm constantly writing and recording, so there could be a few songs on album two, but I'm not actively working on it because I'm working with more producers, some songwriters, who we're working together just looking to develop before I put out my second album.
MM: Can you tell us any of the people you're working with?
CB: I don't think so.
MM: What can you tell us about the Robert Smith featured on your "Where Do We Go" single?
CB: He's a producer out of Miami who we linked up with and he just did the production on that song. We sent him the vocal stems and he just did the production.
MM: I don't think there's any denying that your song "No One Will" takes a pessimistic look at love. Were you going through a break up when you wrote it?
CB: No, nothing personally. But when it comes to that kind of stuff I guess I kind of have a cynical view on it because I like to prepare myself for the worst sometimes. So, I think it's just my view of looking at things.
MM: What does the name bitter's kiss mean to you?
CB: First of all, when we were choosing the name we wanted a name because we didn't know exactly where my music was going when we put my first album out. We wanted to protect my name under the name bitter's kiss and it just kind of took off. And, also, a lot of songs on my first album kind of had a lot of contradicting themes and kind of took the good and the bad and the bad and the good and seeing both sides of the situation, so bitter's kiss kind of embodied that.
MM: Do you think you'll stick with that now? Or do you think you'll go with your real name?
CB: At this point I don't know if I have much choice because it's gotten a lot of attention with bitter's kiss, so I think I will continue it. Continue it at least for the next couple years. I don't see a point in changing that now.
MM: These days a lot of female solo artists go by band names like Florence and the Machine or Marina and the Diamonds. Were you partially inspired by that when you decided to call yourself bitter's kiss?
CB: No, I don't think that was a reason why I decided to do it. I think it was more protecting my own name. But I think there is something to say about the names differentiating you. There are so many Chloes, but there aren't a bunch of bitter's kissers walking around. I think it's a way to make yourself more unique, I guess.
MM: Which song on the album is closest to your every day personality?
CB: That's tough because [with] my first album a lot of it I did not write about personal experiences. But I think the song – it's not very popular but it's called "Already Gone." It was the first song on the album. I kind of just explained the way I feel sometimes. A lot of that was personal. I think that one describes me the most at that time in my life, yeah.
MM: You must make really good observations of people to write these songs when they're not personal.
CB: Yeah, that's kind of my thing. [Laughs]
MM: Is there a reason why you don't capitalize bitter's kiss?
CB: It is capitalized sometimes. There's not really a reason though.
MM: I saw on Facebook that one of your influences is Carole King, which makes sense, especially in respect to your lyrics. What are your favorite Carole King albums or songs?
CB: Probably… I like "Natural Woman" and "So Far Away." They're my two favorite songs, yeah.
MM: What was the first record you bought with your own money?
CB: Well, I think when I was younger it was just mostly listening to my dad's music. And then once I got old enough to buy my own songs it's been mostly on Soundcloud and Spotify. So, I've never really bought like an album. But the first record I think I ever heard was The Beatles. I'm not sure which one, but that's something I listened to a lot when I was growing up.
MM: Do you still listen to them at all?
CB: Yeah.
MM: Obviously, you're coming from a younger generation than I am where people are listening to music on Youtube and streaming services. But vinyl has been making a bigger and bigger comeback and has a lot of people buying music again, wanting to hold it in their hands. Which direction do you think will prevail?
CB: I think with growing technology that streaming is gonna eventually prevail. Yeah.
MM: Which streaming services do you use?
CB: Soundcloud and Spotify, mostly.
MM: In terms of artists you look up to, whose career would you most like yours to mirror?
CB: Recently, probably Lorde, but I think Sarah Mclachlan had a great career, too.
MM: Who were your other influences?
CB: I listen to, like I said, The Beatles. AC/DC. A lot of rock. Carole King. And then recently more like Lorde. I like bands as well. I think I just draw inspiration from everything. Even though rap music isn't like my music at all lyrically, the honesty of the lyrics, I draw from that, too, because I love rap music as well. I kind of just draw inspiration from whatever music I listen to because I listen to a really broad range.
MM: If you could collaborate with any rap artist, who would you like to work with?
CB: Probably either Kendrick Lamar or J. Cole.
MM: Your Facebook states that you're unsigned. Is that still the case?
CB: Yes.
MM: Are you enjoying the do it yourself thing right now or are you actively looking for a record deal?
CB: Right now I'm not looking for a deal as much as management. Publishing. That kind of thing. I'm trying to develop myself and make sure my music really represents who I am and exactly what I want to be before I sign any deals or make any huge decisions.
MM: If a major label wanted to sign you as a bubblegum pop artist like a Katy Perry or something and have you write with all those song doctors they use and stuff and they were offering you a million dollars, would you do it or are you intent on being indie?
CB: I care so much more about the music than anything else. Money. Fame. It's all about the music to me, so I would never sacrifice myself as an artist for money or fame.
MM: At the end of our interviews we always ask some random questions. Is that cool?
CB: Yeah, that's fine.
MM: First one. Do you have any pets? If so, what are they and what are their names?
CB: Yes, I have a dog and his name is Gibson.
MM: How old is he?
CB: I think he's almost two now. He's really young.
MM: Are you a big fan of texting? If so, how many times a day do you typically text?
CB: I'm not a big fan of texting because I find it kind of annoying, actually. But I do text a lot. Probably like every five minutes I send a text, to be honest.
MM: Would you like to perform in a musical or do any acting?
CB: Actually, I've been doing musical theatre since I was four years old. And my school has majors and I'm a musical theatre major, so I do musical theatre all of the time.
MM: What are some of the musicals you've done?
CB: You're a Good Man, Charlie Brown. The Wiz. The Little Princess. Annie. A bunch.
MM: Is that something you would pursue professionally or do you just want to do regular music?
CB: I would like to continue doing musical theatre in some aspect but first I'm a singer/songwriter, obviously, but I think musical theatre can really help me with performing and writing so it's always gonna play a role.
MM: Do you read reviews of your music?
CB: Yeah, I do.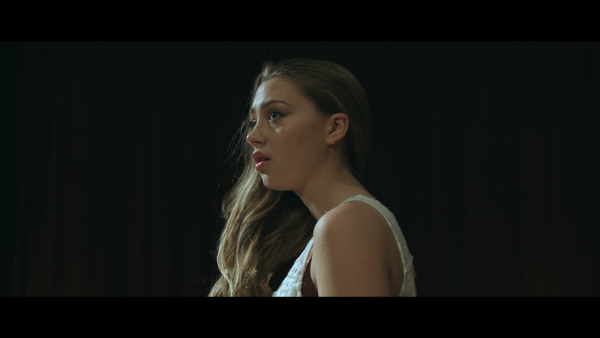 MM: Have you ever taken any advice offered in a negative review?
CB: I don't get too many negative reviews. I don't recall a time that I did take advice but if I ever were to it would only be if I felt the same way. I'm not gonna let a negative review sway the way I feel about my music. If that makes any sense.
MM: If you could move anywhere in the world, where do you think you'd like to live?
CB: To be honest, I really do like where I live. New York's my favorite city I've ever been to and I live right across the river. My house is right on the Hudson River. It's really nice. But my favorite city besides New York is probably London.
MM: I don't know if you're old enough to get these references, but do you prefer Rocky or Rambo? Those are both characters Sylvester Stallone has played in several movies.
CB: Yeah, no, I don't get those. [Laughs]
MM: Who's your favorite actor and favorite actress?
CB: Um, that's so hard. I don't really pay attention to that so much.
MM: Would you ever date a musician?
CB: Yes, I would. [Laughs]
MM: What's your favorite movie soundtrack?
CB: I used to really like the soundtrack to 50 Shades of Grey. Yeah, that was cool.
MM: Are there any fellow up and coming artists you would like to point out?
CB: Um, well, my band – like they are my band when I need to play with someone, they just play my town and around New York sometimes. They're called Fiscal Cliff and they're really talented.
MM: What countries are you the most popular in?
CB: It's really random. I'm popular in Hawaii. Well, it's a state, but… [Laughs] France. Some places in Africa. South Africa. Brazil – I know I have a big following there.
MM: Do you have a nickname that your friends call you?
CB: No, it's just Chloe.
MM: One of the questions is was anyone in your family a musician. You were saying your father is?
CB: Yeah, my father.
MM: Did he put out any albums or perform professionally or anything?
CB: No, he's a hobbyist.
MM: Have you been asked for your autograph yet?
CB: Just from friends. People in my town who are like, I need this for when you get famous. [Both laugh]
MM: What is your favorite book?
CB: To be honest, I'm not that big of a reader but one of my favorite books is Night by Elie Wiesel.
MM: Have you ever used a line from a book or a poem in one of your songs?
CB: No.
MM: Do you prefer cities or the country?
CB: Cities.
MM: Tell us about a dare you've done or a prank you've played on somebody?
CB: I think maybe the only prank I've played was April Fool's Day. I made my older sister cookies and I put salt, pepper and cumin in them. [Both laugh]
Special thanks to Chloe for taking the time to speak with me! Thanks also to James at I.M.P for introducing us!