interview by Michael McCarthy
Sons of Apollo is the blessed new prog rock venture by Mike Portnoy and Derek Sherinian of Dream Theater fame along with Ron "Bumblefoot" Thal (ex-Guns N' Roses), Billy Sheehan (The Winery Dogs, Mr. Big) and Jeff Scott Soto (ex-Journey, ex-Yngwie Malmsteen's Rising Force). To be perfectly honest, I doubt I would have taken interest in the band if they were a group of unknowns and not a supergroup. This is for the simple reason that I'm just not much of a prog fan. I mean, I love classic bands with progressive leanings like Styx and Queen, but – to my ears – what they call prog today tends to sound like a bunch of musicians trying way too hard to show off what virtuosos they are. Fortunately, Billy Sheehan is in Sons of Apollo and I'm a huge fan of his, which immediately made me want to hear the band's debut album Psychotic Symphony. (I was also intrigued because I love this EP that Bumblefoot did with Tony Harnell and The Wildflowers and I loved Guns 'N' Roses Chinese Democracy album, too.) And what an incredible debut it is. I can't remember the last time I played a prog album as many times as I've been playing this. Honestly, I probably never have. So, for a prog band to truly wow someone who isn't into prog just goes to show you how magical their music is. In the following interview, I chat with keyboardist/co-writer and co-producer Derek Sherinian about his musical background and Boston, the formation of the Sons, Black Country Communion – his other all-star band featuring Glenn Hughes and Jason Bonham – and what the future holds for the Sons. Psychotic Symphony drops on October 20th via Inside Out/Sony Records and if you've ever been a fan of any of its members then trust me when I say you should check this out. Just be prepared for your jaw to drop because it's that awe-inspiring.
MM: To start at the beginning, did you learn to play on a piano or keyboard?
DS: There was a piano in the house. So, as soon as I was old enough to crawl onto the bench I started banging away.
MM: Did you take lessons when you were a kid?
DS: I did. I started with a classical teacher but then he realized that I wasn't going to be a classical player, that I had more of an ear for pop music and rock music. So, he worked with me on different kinds of ear training to help develop that, which I thought was a good move on his part.
MM: What was the first instrument you bought yourself?
DS: The first instrument was probably a Fender Rhodes electric piano. And it was a gift from my uncle, but the first one I bought myself? God, I don't even know. Probably, a Moog synthesizer.
MM: So, what are you playing nowadays?
DS: I play mainly Hammond B3 organs. That, to me, is the best hard rock support sounds.
MM: Do you prefer old-school keyboards over modern ones?
DS: Yes, I do. I use some modern ones, but I lean towards more vintage organs and analog synths.
MM: What were the best and worst things about having Al Pitrelli as a roommate at Berklee College?
DS: [Laughs] Al Pitrelli is my best friend in the world. There was nothing bad about it at all. He's still one of my dearest friends to this day. He's had an amazing career and has been a great friend and role model.
MM: Is he still in Trans Siberian Orchestra?
DS: Yes, he is. He's the director. He runs the show.
MM: What was it like when you started at Berklee? Was it intimidating or could you already read sheet music and everything?
DS: No, I had been practicing and preparing for Berklee. So, I thought that I was – for my age and at that stage in my musicianship – in a good spot. It was kind of scary because it was the first time that I had ever moved away from home. It was the East Coast. But I was ready, you know? All I wanted to do was play music so I was totally ready for it. I was sixteen when I moved away.
MM: We're based out of the Boston area. What are your favorite and least favorite things about Boston?
DS: I remember the food. That the seafood was the best. And I remember not liking the really cold winters and humid summers. The temperatures were just a little extreme for me. I love the fall and the leaves. And all the colors and the trees are gorgeous. You don't see that in California.
MM: Do you have a fond Boston memory or story you could share with us?
DS: From where, Berklee?
MM: From Berklee or Boston in general.
DS: Yeah, I just remember feeling very happy to be there at the time. And I remember on 150 Mass Ave right in front of me was called the Berklee Beach. I'd sit out there and take a break from practicing and really feeling grateful that I was there. And feeling like there was no other place that I'd rather be at that point in time than that school. I have fond memories of living in Boston when I did.
MM: So, how did Sons of Apollo come together? Who founded the band?
DS: Well, Mike and I have been talking about this for the last five years or so and finally in 2017 we decided to put it together. And we had played with Billy Sheehan before so he was our only choice on bass. And Mike brought in Bumblefoot and Jeff Scott Soto, who are great choices. Bumblefoot, I think, is gonna be a huge guitar star in 2018. Jeff Scott Soto has been around for a really long time and this is the first time that he's had really great music behind him to show how creative of a vocalist he is. We're very excited about the record that we made, Psychotic Symphony, which is coming out October 20th and there will be a full world tour. Everyone in the band is on board to make this as great of a success as possible. We really feel that Sons of Apollo is gonna generate more heat than anything we've done in the past. So, we're anxious to bring this show on the road.
MM: It was on your Black Utopia album that you and Billy first played together. Or was there anything else?
DS: Billy, I think, played on my band Planet X. He played on one song. He guested. I think that's the only other thing. But I've known Billy a long time. He's a great player and legend. Mike and I are very happy with our line-up.
MM: Who suggested the name Sons of Apollo?
DS: Mike had a list of names about 200 long and I saw the word Apollo, which I thought was really cool. Then I suggested Sons of. And we liked the name. Apollo was the god of music and we're his mighty offspring.
MM: Did you start writing for Sons of Apollo before the band was fully-formed or did you wait until the line-up was finalized?
DS: No, we started writing about a year ago when Mike and I decided to do this. I started writing right away and demoing ideas. And then once he got Bumblefoot in it, he started doing the same. And then when we got in the studio we all collaborated and then put the record together. Some of the ideas were written individually, but they were completed in person in the studio when we recorded the record.
MM: So, did every member of the band contribute to the writing?
DS: Yes. Everyone is encouraged to contribute to the writing process.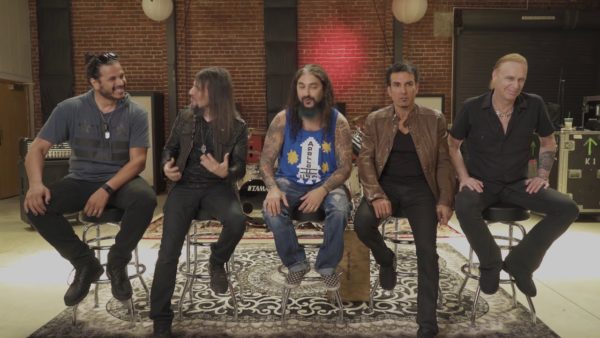 MM: Did Jeff write all of the lyrics or did you guys all participate in writing the lyrics?
DS: Jeff wrote the majority of the lyrics and then Mike and I came in and helped him with the lyrics as well and the vocal melody lines.
MM: What was the first song that you guys finished?
DS: I think it was "Signs of the Time," which was also our first single.
MM: Generally speaking, does it take longer to write a 15-minute song than a five-minute song?
DS: Yeah, it does. There's more sections involved, obviously, and more thought put into it. So, I'd say.
MM: Do you get more satisfaction when you finish one of those long songs as opposed to a shorter one?
DS: No, to me, I don't really think about the length of the song. The song will write itself. If it takes 15 minutes, so be it. And if it takes three minutes, so be it. You just have to kind of go with the song.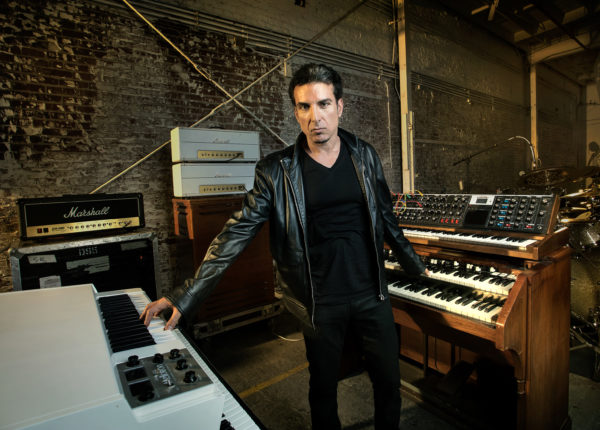 MM: With your new Black Country Communion album, I put it on and I wasn't paying super close attention because I was writing some of these questions, but I listened to it all the way through then I looked at the length of the songs and saw that some were seven and eight minutes, which surprised me. They just felt like regular songs to me when I listened to it.
DS: Well, that's a good sign when you are captivated by the song from the opening notes to the final notes. Soon eight minutes has passed before you know. I think there's a lot of that on Sons of Apollo. The first song is "God of the Sun" trilogy, which is an 11-minutes 11-second song and it's so action-packed – and the journey is so compelling from beginning to end – that you don't even know how much time has passed.
MM: Exactly. Is Sons of Apollo or Black Country Communion your priority right now?
DS: Sons of Apollo absolutely is my priority, as it is everyone's in the band. We feel that Sons of Apollo has the most potential and we're putting everything on that.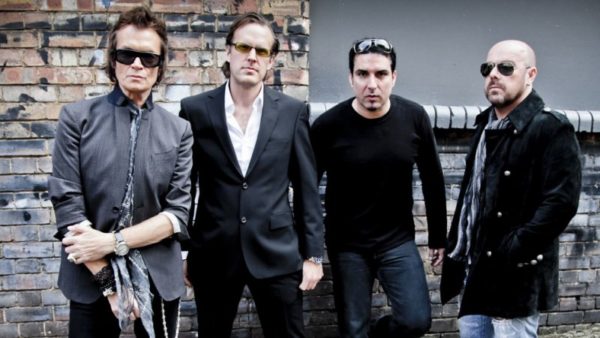 MM: How does the writing process work with Black Country Communion?
DS: Well, in the past it was more collaborative but on this last record Glenn and Joe wrote this whole record.
MM: Who started Black Country Communion? Were you a founding member of that one?
DS: Yes, but it was initially started by Glenn and Joe. And then Jason and I were brought in.
MM: You played on Kiss Alive III and Billy Idol's Devil's Playground albums. How did you get involved in those projects?
DS: Well, with Kiss Eric Singer was my best friend and we had played together in Alice Cooper and he got hired for the drums in Kiss and they needed an off-stage keyboard player so Eric got me involved with that. And Billy Idol, I had auditioned in 2002 or something like that and I was with him for many years and that was a lot of fun.
Special thanks to Amanda Cagan for setting the interview up and to Derek for taking the time to speak with us!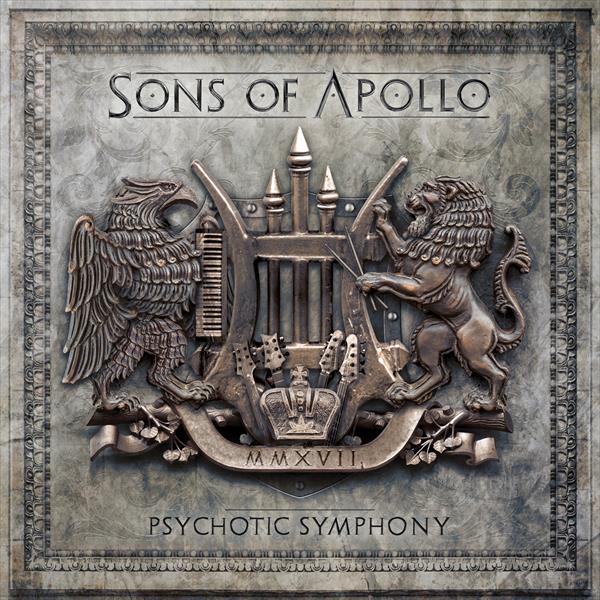 Buy Sons of Apollo's Psychotic Symphony on Amazon.
SONS OF APOLLO online:
www.facebook.com/SonsOfApollo1