As those who follow me on Twitter already know, I have spent much of my time lately working on my first novel in years. It's called Book of Shadows and I'm hoping it'll prove to be a successful young adult series. This is for a couple of reasons. 1. I love my characters so much I don't want to confine them to one novel. 2.I'm aware that many of today's best selling young adult books are series titles. People want characters they can like and identify with and they want to follow these characters for a long time, so they can live and grow with them. I strongly believe that my characters will resonate with the young adult audience as they deal with starting high school and all that comes with it: parties, crushes, bullies, making new friends, drugs, etc, all while becoming witches and attempting to improve their lives with magick. Often, though, their spells have grave consequences, which they can sometimes fix with other spells and sometimes must be dealt with in other ways. The ending has lots of surprises and one hell of a cliffhanger. Everyone who's read it so far has found it very relateable and suspenseful; I've been sharing it with my writer's group as I've been writing it, and they've shared it with people as well. Of course, I'm not trying to sell you the book. At least not until it sees publication. To that end, if you know any agents or publishers you think might be appropriate for my book, I'd love it if you could connect us.
If the book doesn't at least find an agent by the end of the year I may self-publish it, but I feel I owe it to myself to try to find an agent and traditional publisher before going that route. That said, I've previously written two novels and a memoir and may self-publish those in the near future.
One of the novels is a young adult novel called Reckoning Daze and is about a young actress who never feels like she's good enough and spirals downward with anorexia, drugs, cutting, etc. The story also deals with incest, parental abuse and sex. Suffice to say it's edgier than your typical young adult novel, which is why it would probably be easiest to self-publish it than to try to find a publisher willing to unleash it on the young adult market. That said, when I say young adult I'm stating that because the characters in the books are teenagers or young adults, not to restrict the potential audience for the books. I think they would be plenty enjoyable by adults as well. In fact, most of the people I've had read them are adults and didn't feel like they were reading books for teenagers.
The other novel is called Becoming Madonna and is about a soap opera actress who dreams of being a pop star, longing to be successful in both mediums. Actually, she wants to leave the soap opera world and do movies, but at the time the book opens she hasn't done so yet. The book is a satire inspired by the work of Bret Easton Ellis. I need to give it another rewrite, however, as it was written a decade ago and I wasn't as good at writing novels back then. Plus, all of the many pop culture references would need to be changed now.
My memoir has had two titles, Pinky Swear and Fear and Self-Loathing in Los Angeles; I prefer the latter, as it is about the first year I lived in Los Angeles when I was self-medicating my bipolar disorder and ptsd and not doing very well at all. I also had a girlfriend who was self-destructive and I was borderline obsessed with her. I just felt like everything was falling apart except things with us, but it was very complicated as we were both dealing with anorexia and too full of self-hate to love ourselves and it's quite difficult to love someone else when you can't even love yourself.
I've already started working on Book of Shadows 2 and also have another novel idea that I'd like to start on. What all of this means for Love is Pop is that I'm going to focus on doing what I enjoy most about this site and that's interviews. I've never thought that I was an exceptionally good critic, so I'd much rather focus on writing fiction career-wise, since that's always been my big goal, and just do interviews for Love is Pop, which has been the focus of the site for the past several months already, as you've probably noticed. However, I will be doing a new column called Catching Up, in which I will cover some albums as well as movies or TV shows and books. Anything entertainment related that I feel is worth writing about. By doing this, I'll be able to cover more releases than if I was writing long reviews anyway. Of course, I'm not saying that I'll never do a long review again, just that they are not going to be the focus of Love is Pop like they were in years past. If there's one thing my research has told me it's that most people don't read music reviews and those who do already have trusted sources where they read them, like Rolling Stone, Spin, Pitchfork and Stereogum.
I hope you will continue to enjoy my interviews and, hopefully someday soon, my books as well. I suppose I should also mention that I've written over 30 original screenplays and 5 episodes of the Book of Shadows TV series, though I would have to completely rewrite the TV series now because the characters' personalities are all a bit different in the book. Anyway, have a great summer, peeps!
The first installment of Catching Up will be coming very soon!
Cheers,
Mike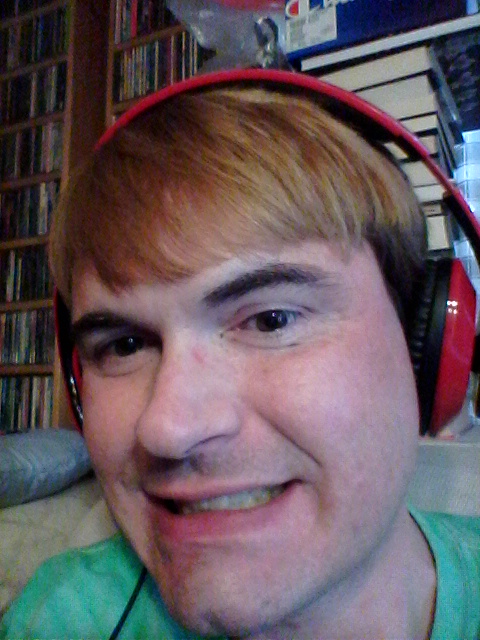 Michael McCarthy
publisher/editor/interviewer
www.Love is Pop.com
cinema365@gmail.com